Adrian's beautiful, light kitchen is an example of classic style. Perfection in every detail, graceful shapes, symmetry of lines and incredible charm - these are the main characteristics of this chic headset.
Made in the company  Furniture Studio Furniture Group,
mebel56.com
G. Orenburg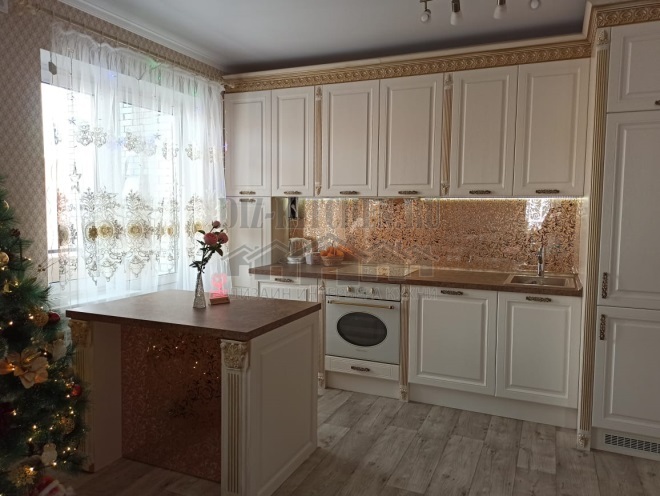 Attention! Earned on our website kitchen designer. You can familiarize yourself with it and design your dream kitchen for free! May also come in handy wardrobes designer.
The classics are less susceptible to capricious fashion trends. Therefore, such a kitchen will delight its owner for more than a year. The elegance and perfection of Adrian's cuisine is amazing. An expressive motif in the design was introduced by patinated facades, which exude a warm glow in the rays of the sun and fill the house with coziness.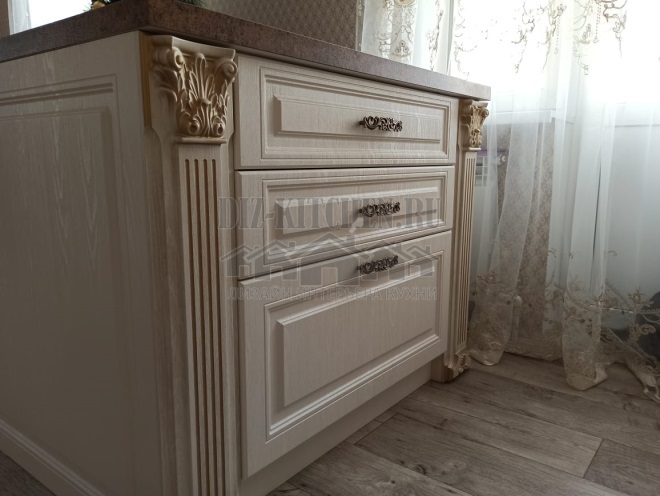 The size of the headset is 4600 mm, the island is 1300 x 800 mm. On one wall, there is a furniture set and a three-fold pencil case, behind which a refrigerator and many storage sections are hidden.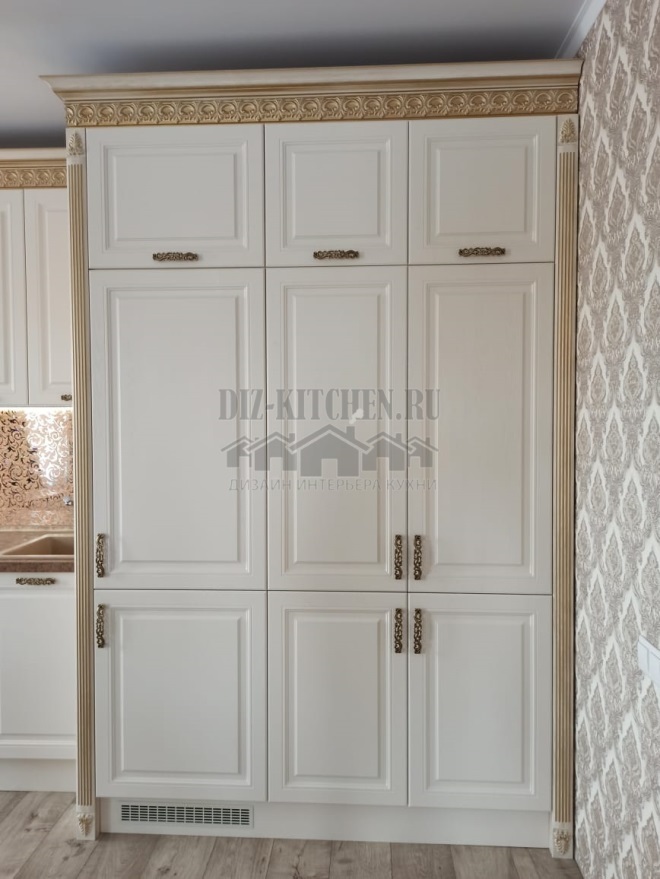 Facades are made of MDF in PVC film, with Premium 16 milling. White surfaces in a gold frame look cleaner and more radiant. White is the base, gold creates sophisticated accents.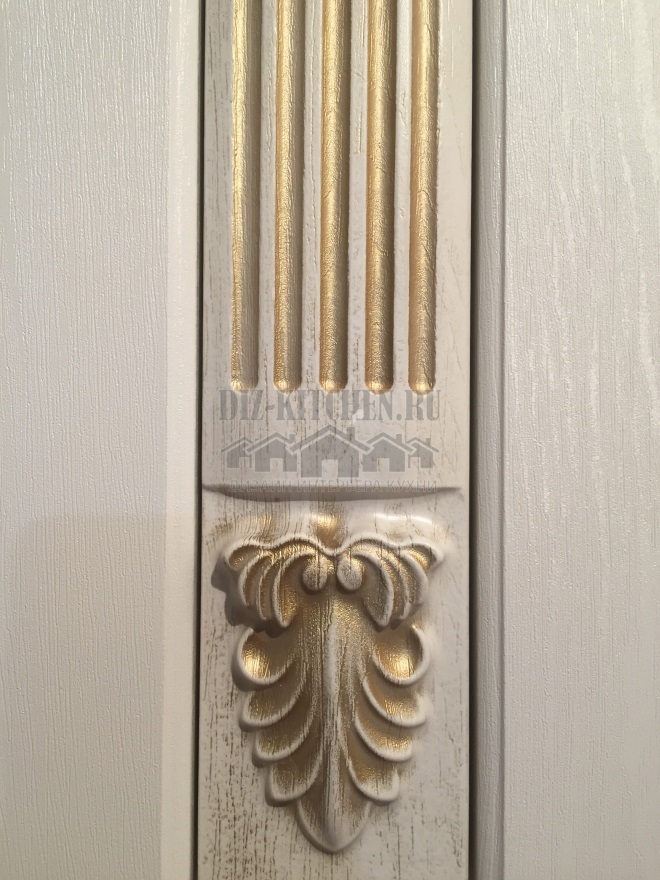 Decorative pilasters in golden patina have become an exquisite accent and decoration of a luxurious interior. The warm gold tone and white facades make the room seem filled with light and even visually larger.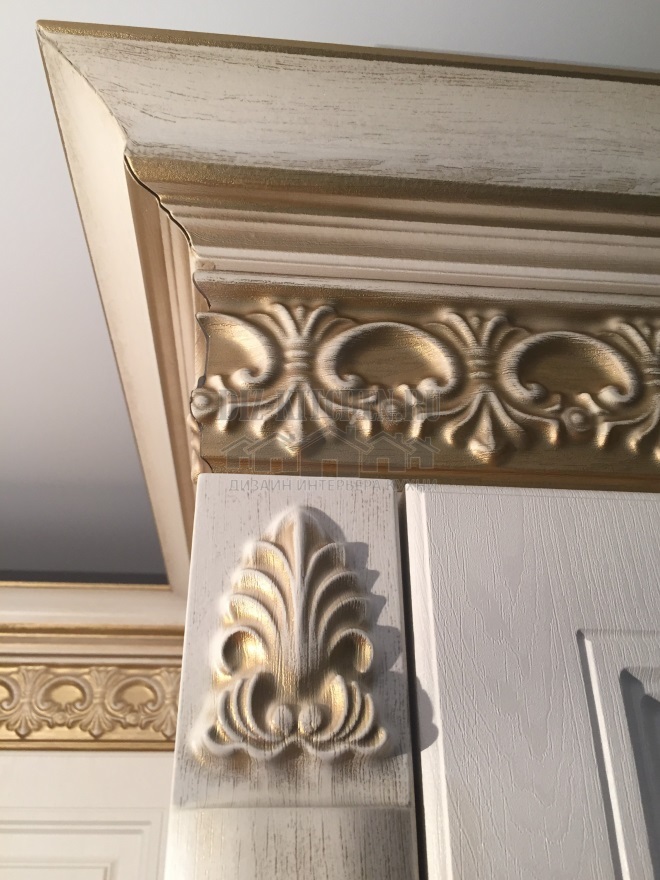 Decorating with pilasters brought nobility and sophistication to the interior, as did the openwork bronze handles-staples.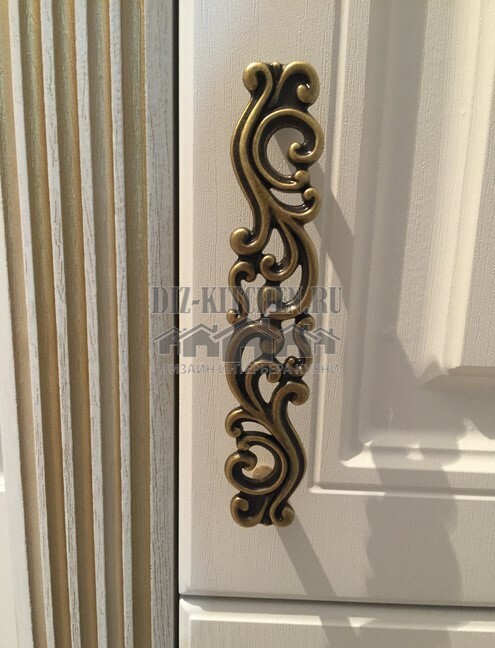 There is not much decor as such, there are no complex textures, and they are not needed. Gold already attracts attention, with its abundance there is a risk of overloading the interior. Therefore, only the edges of the frames were marked.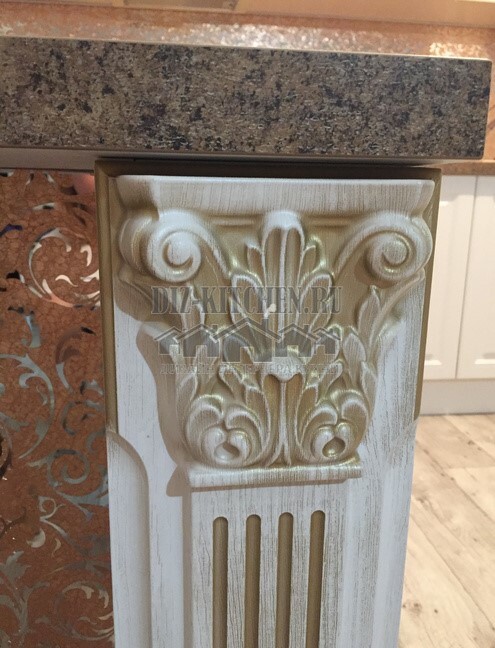 The apron and sidewall of the island are made in the form of a Baroque mirror. The rich palace style with flowery floral ornaments looks gorgeous, additionally highlighting the beauty of the furniture facades.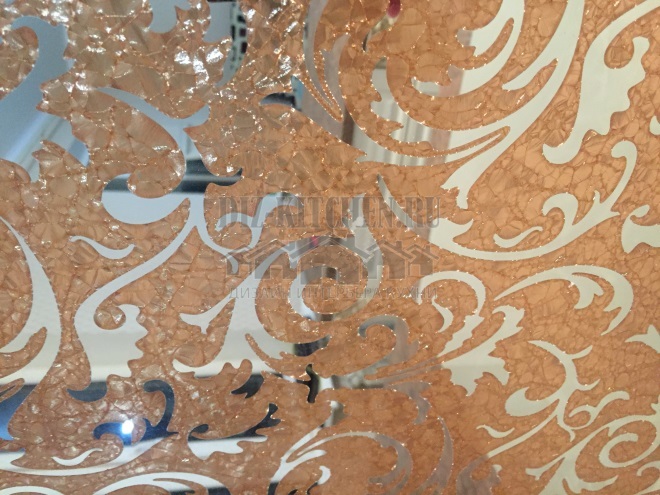 The table top comes with a corundum coating, which gives the product increased wear resistance. On such a tabletop, you can cut and do all the work without affecting the surface.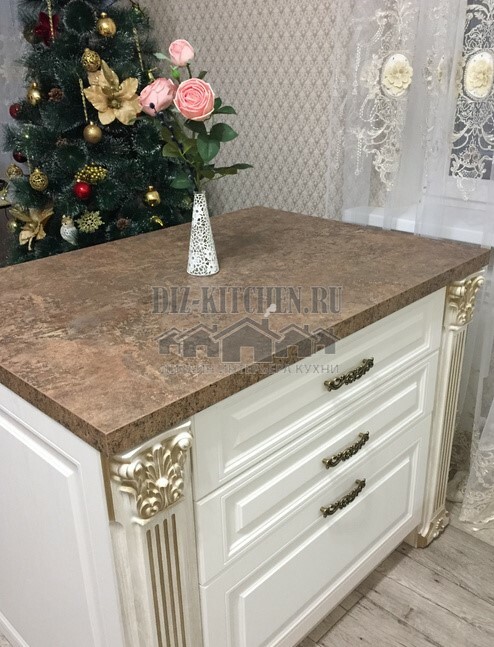 The kitchen island looks stylish and modern. It is multifunctional, it is an additional place for cooking and storage, and can also be used for zoning a room. Drawers on one side, chair niche on the other.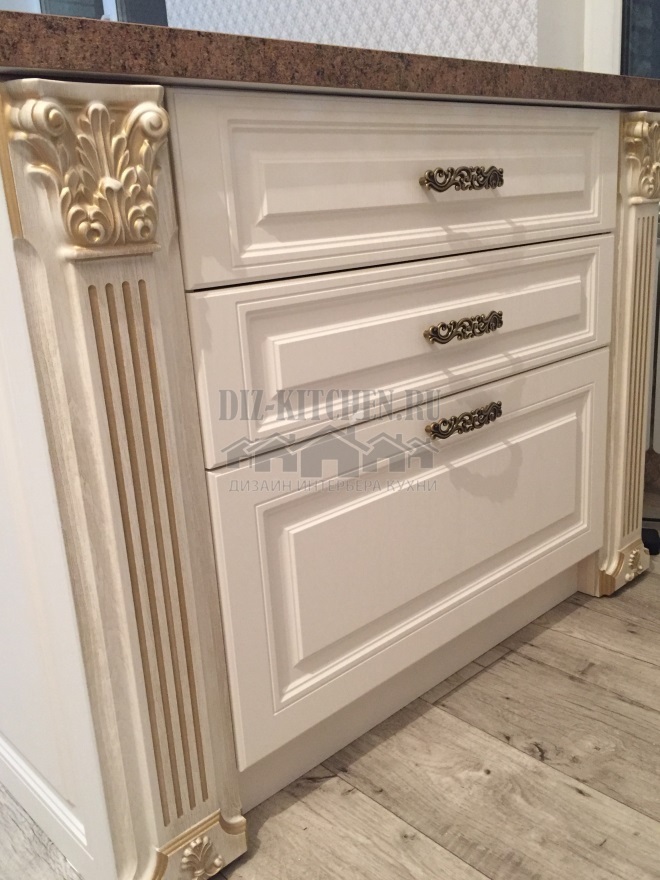 An expensive and elegant interior without ostentatious luxury looks incredibly stylish, reflecting the character of its owners.
average rating 0 / 5. Number of ratings: 0
No ratings yet. Be the first to rate.