For a small Khrushchev, we chose not the most common colors - lilac and black. Traditionally, everyone prefers light colors that increase the space.
Made in the company  WeSpec,
wespec.ru
G. Khimki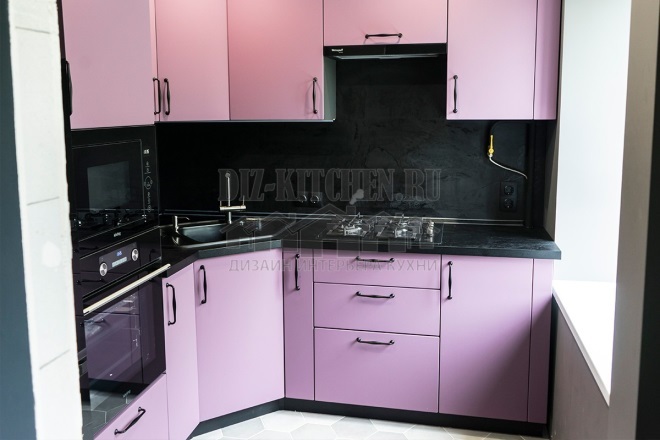 Attention! Earned on our website kitchen designer. You can familiarize yourself with it and design your dream kitchen for free! May also come in handy wardrobes designer.
We went the other way - we took a beautiful color, with the help of a black table top, we gave the headset depth and volume. And our small kitchen did not seem smaller, but more interesting and spectacular - definitely.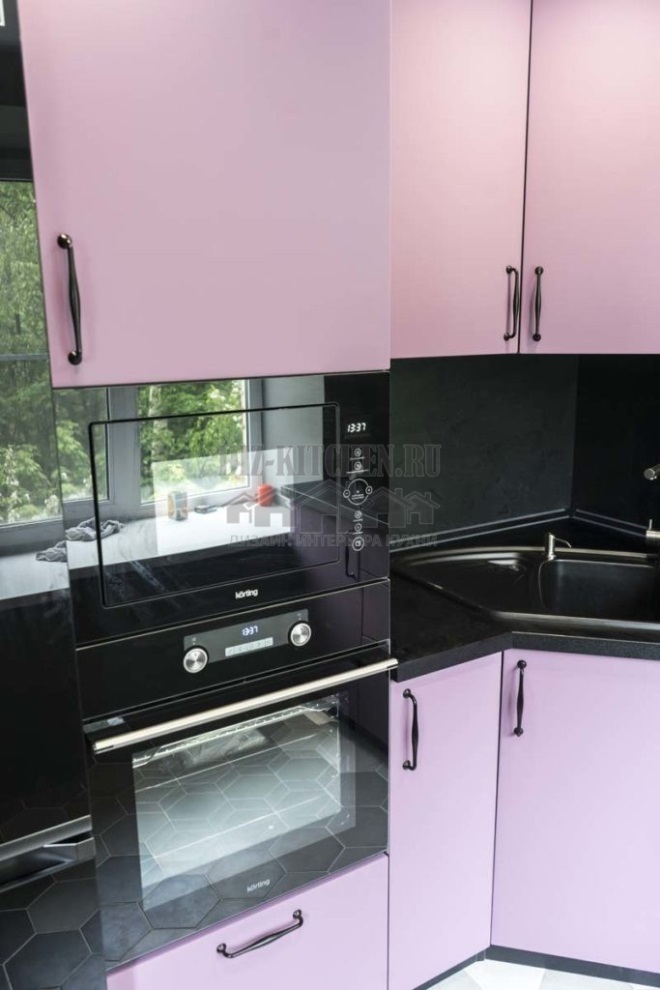 Such a fresh solution turned the interior into a gentle and a little romantic, with a surprisingly harmonious atmosphere. The purple color is attractive in itself; it doesn't even need any decor.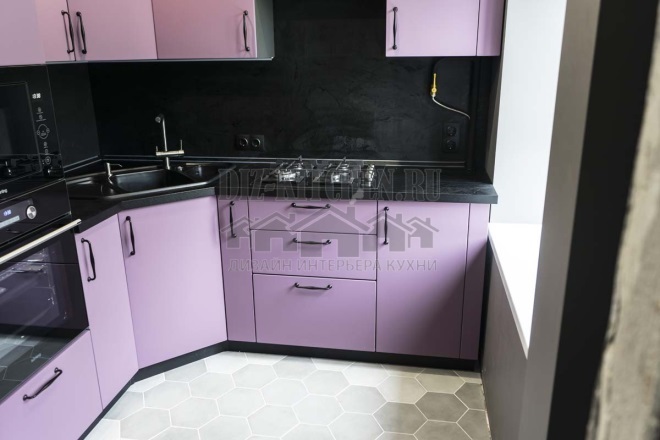 The kitchen is very small - the dimensions of the walls are 2.2 * 2.4 meters. The total length of the headset is less than 5 linear meters (4.7). Moreover, one wall is almost completely occupied by a window.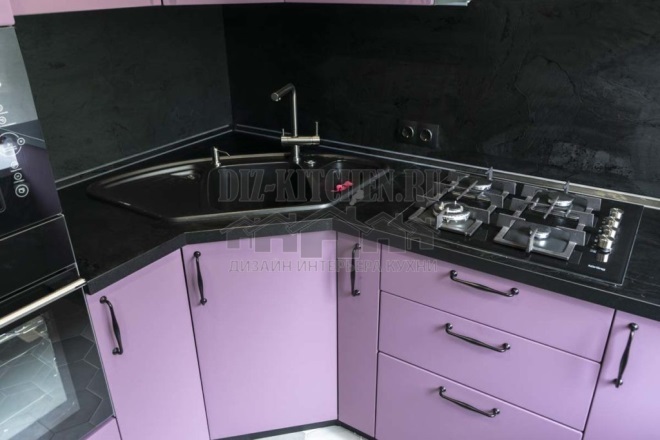 In Khrushchev houses, a corner set is most often installed for reasons of practicality, because all the equipment on one wall cannot be placed with all the desire. And in L-shaped furniture and cabinets there are more, and the worktop is longer, and household appliances can be installed one above the other.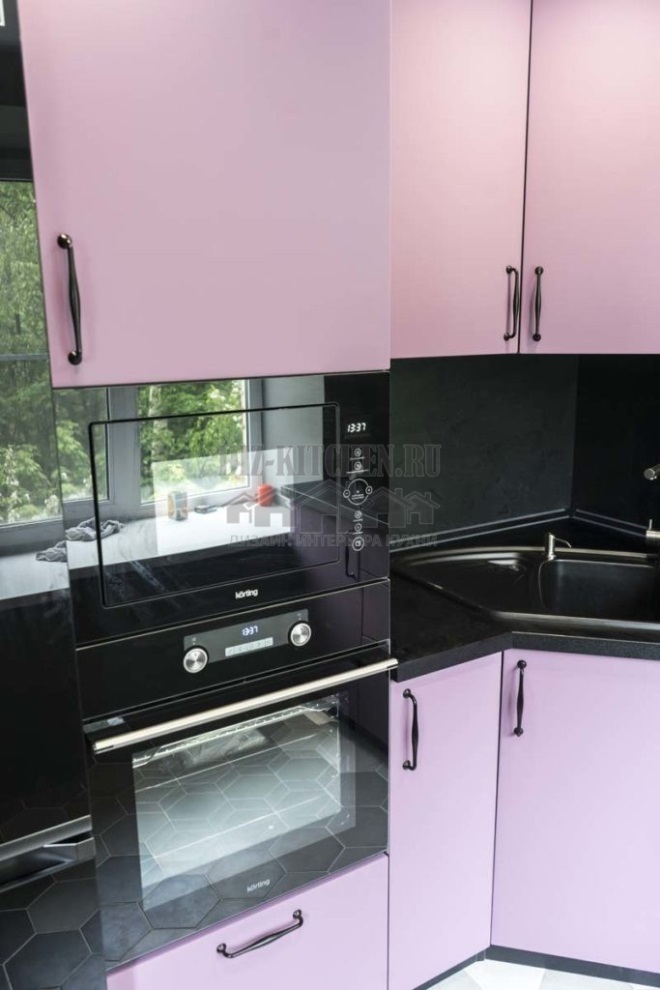 The furniture frame is made of laminated chipboard Egger, color Diamant gray. Facades made of MDF, 16mm thick, covered with PVC foil, super-matte lilac color.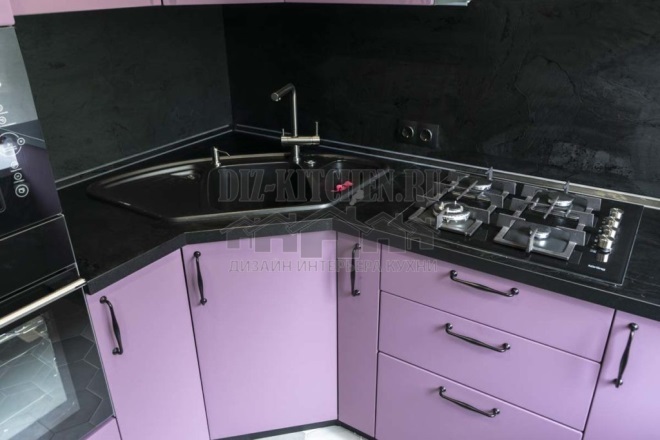 Ligron black top, plastic coated, decor 1126 Tenerife. The corner sink with wings is installed exactly at the junction of the table top corners. Thus, a little free space was formed on both sides of the tabletop.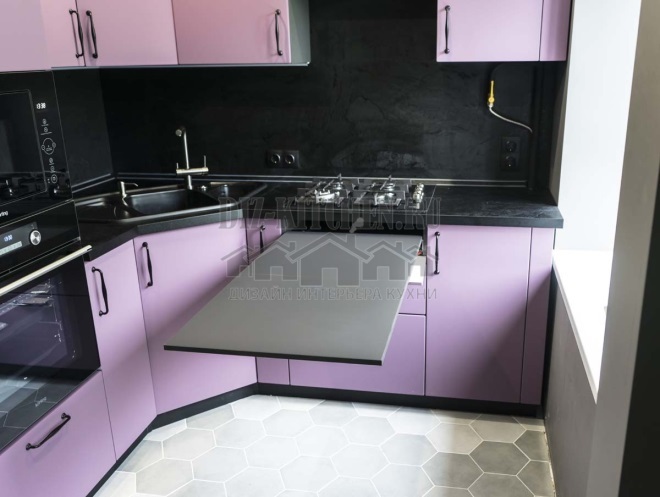 Sink cabinet in the form of a trapezoid. This is very convenient, because it is functional, and one more cabinet in such a small kitchen will never be superfluous.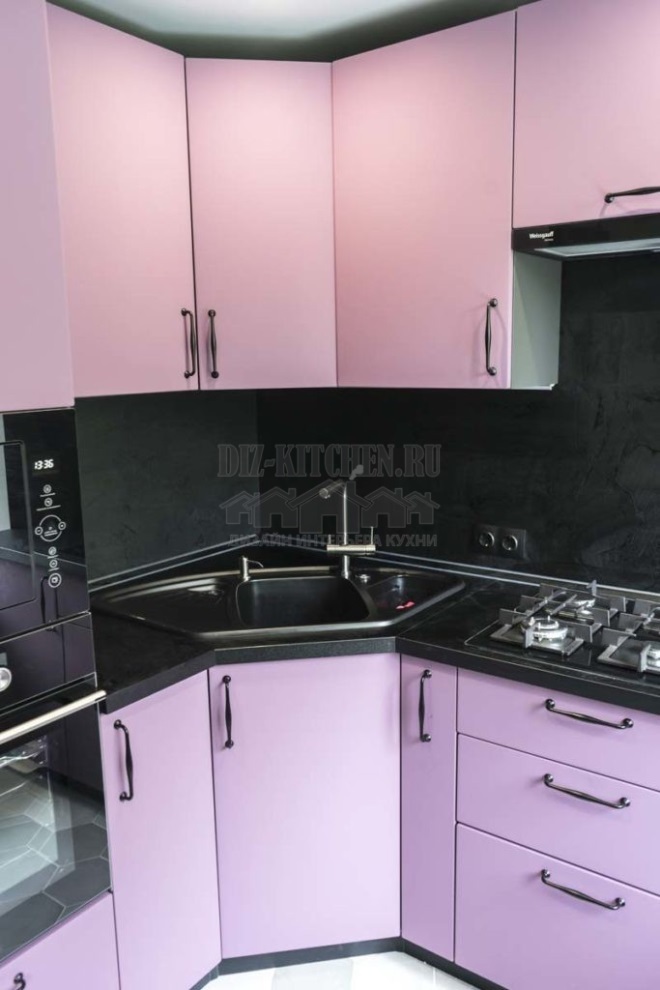 Fittings: Hettich hinges from the Sensys series, drawers - Hettich from Innotech Atira, black furniture handles URSULA Boyard.
The built-in pull-out table is located under the hob. The wall opposite to the headset was occupied by a refrigerator, and the remaining space by the window is clearly not enough. Therefore, the retractable design turned out to be the best option.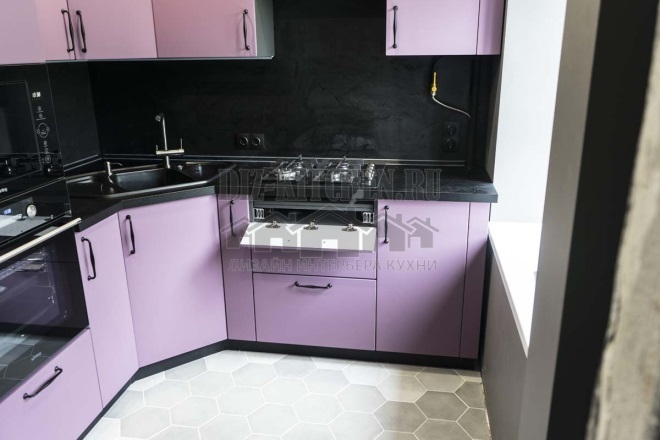 When folded, the table looks like several planes, which then unfold to the full length. The top of the pull-out table is made of laminated chipboard, the color Diamant gray, in the color of the facades. The edge is additionally processed (2 mm thick).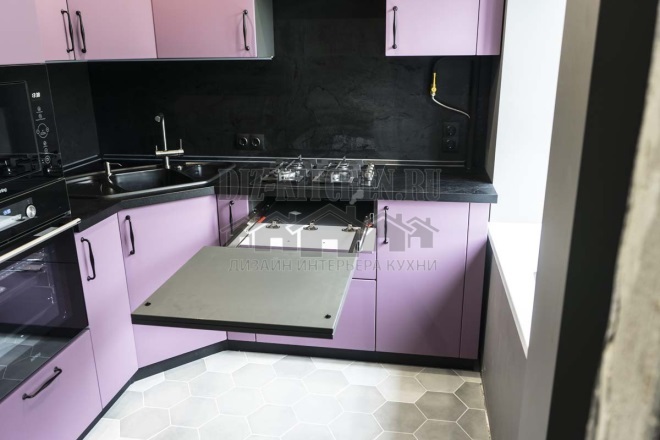 Three people can freely be behind it. And the savings in space turned out to be very significant.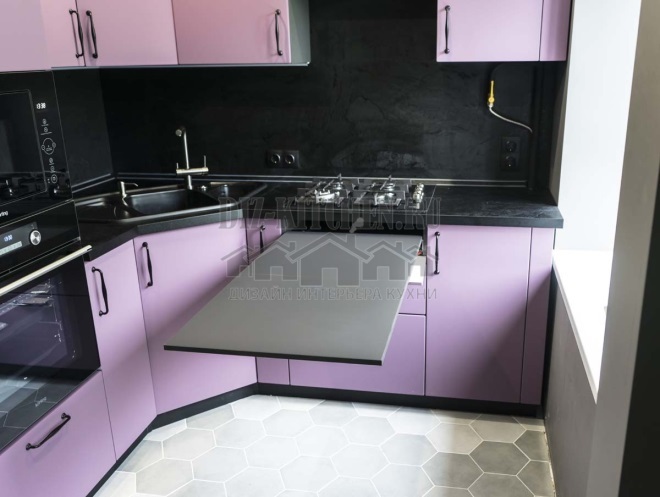 Even in such a small room, the lilac color revealed all its advantages. The kitchen is functional, stylish and expressive, and most importantly, uncluttered.
average rating 0 / 5. Number of ratings: 0
No ratings yet. Be the first to rate.