Mebel Sphere company presents neoclassical kitchen up to the ceiling.
The kitchen is made in the company:
Furniture Sphere
G. Moscow
More about the company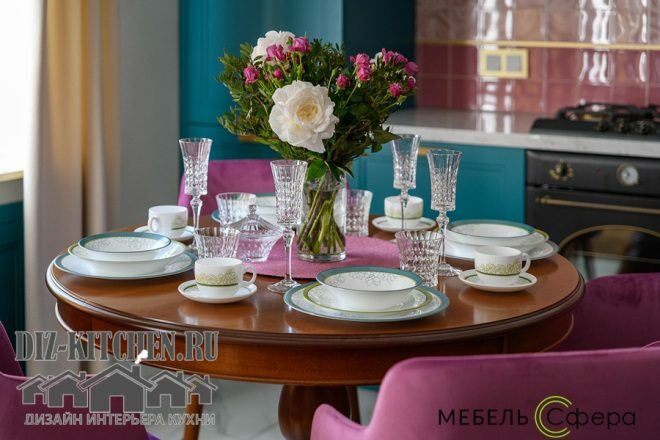 The peculiarity of this kitchen is that it uses 4 colors (whereas usually only 3). But this did not make the kitchen lurid or tasteless. On the contrary, it turned out to be bright, unusual and cheerful.
Attention! Earned on our website kitchen designer. You can familiarize yourself with it and design your dream kitchen for free! May also come in handy wardrobes designer.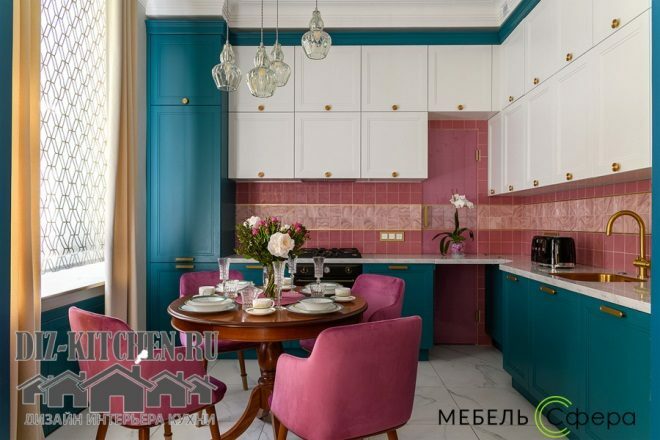 This is a kitchen-living room. White and blue (Prussian blue) are the two dominant shades in the kitchen. The walls in the recreation area and the headsets are made in these colors.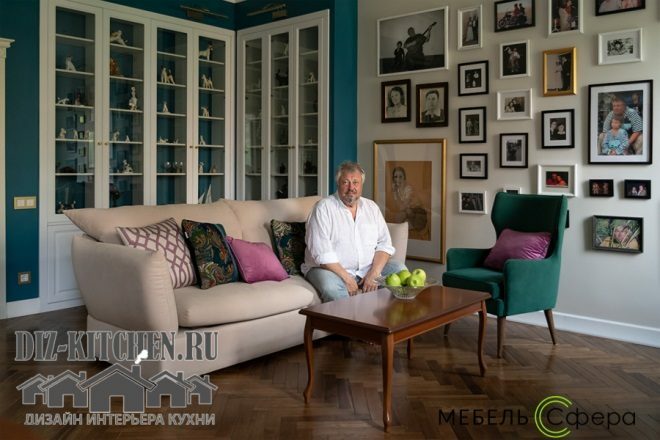 Two complementary colors are dusty rose (apron, chairs) and gold.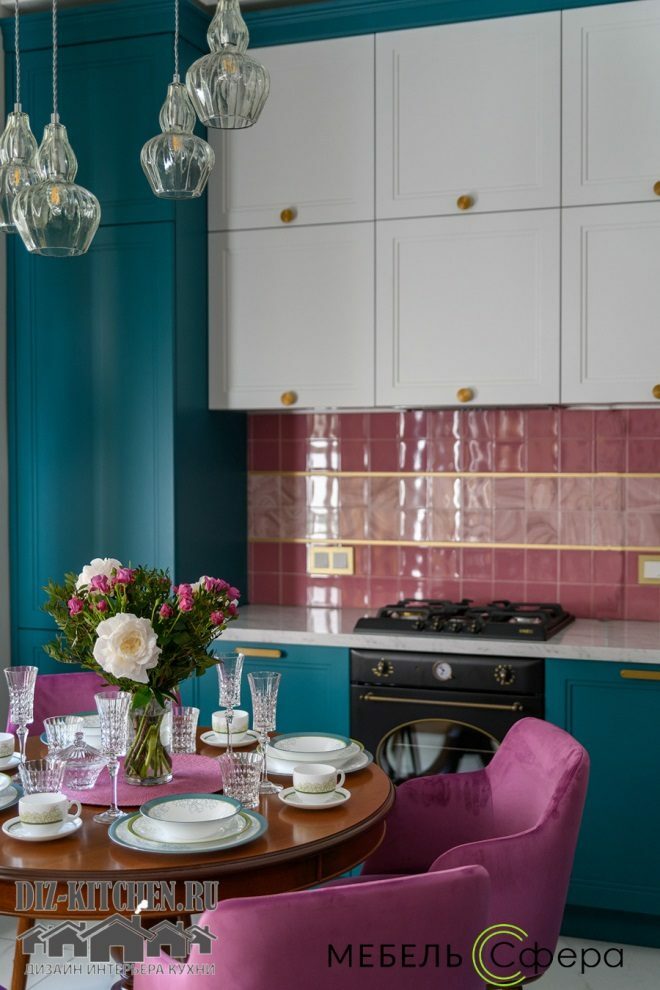 In gold, there are handles, a polished stainless steel cut-in sink and the same swivel tap.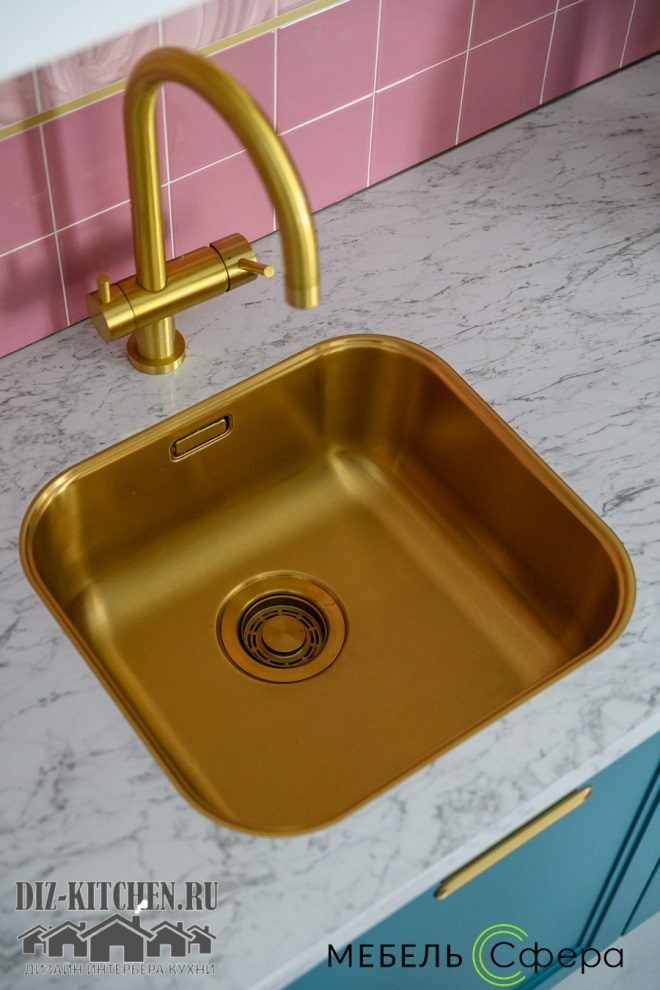 The kitchen is made to order from MDF, with a body from Austrian laminated chipboard from Egger. The facades are painted with environmentally friendly matte Renner enamel (Italy), with noble milling. The kitchen set is created on the contrast of colors, with a classic arrangement of accents - a light top and a dark (blue) bottom.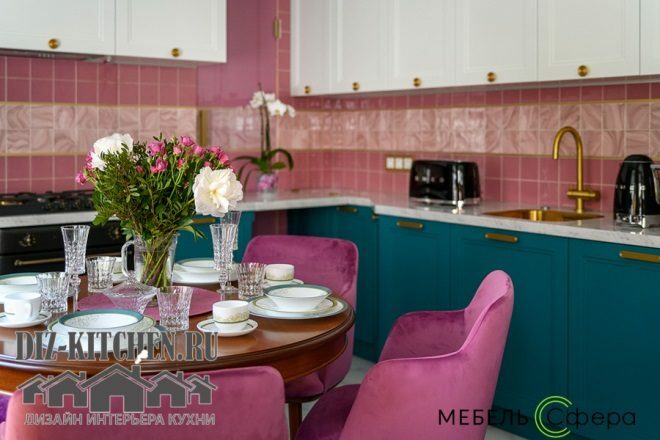 The living room is separated from the kitchen by a blue and white plasterboard wall. The top white two-piece cabinets are framed by the same blue cornice, creating an effect of depth.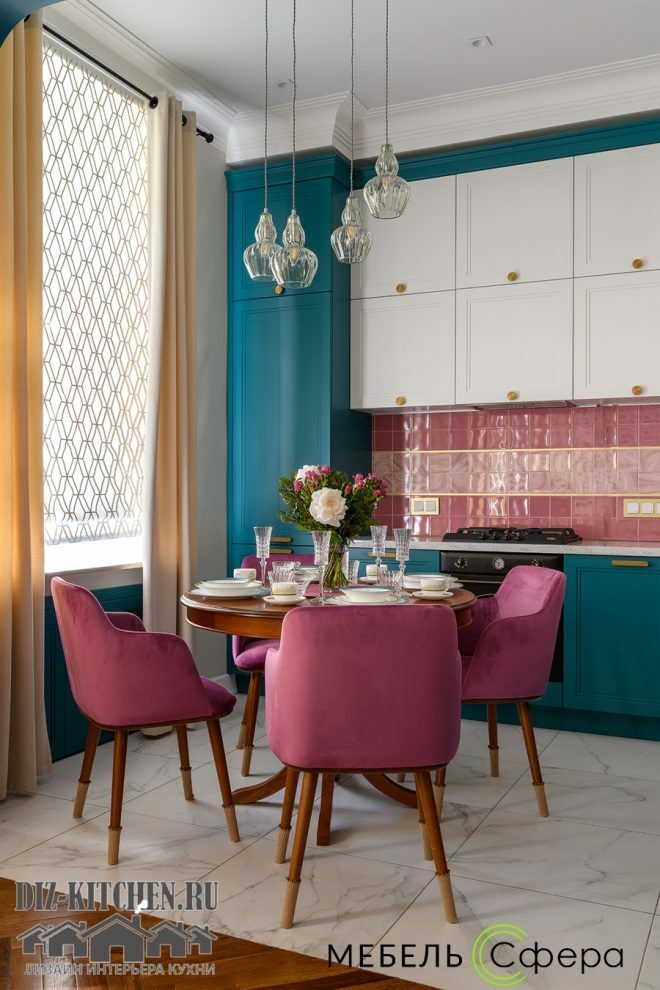 There was a small pantry in the kitchen for inventory and the necessary little things. The designers played up the entrance to it, blocking the opening with an artificial stone countertop and making two doors. The top is the same tile as on the apron. And now this door does not look like a foreign body at all.
The set is equipped with silent Blum mechanisms (hinges with door closers, full extension systems for drawers). The upper fronts are double, large and heavy, so reliable fixtures were required to work flawlessly.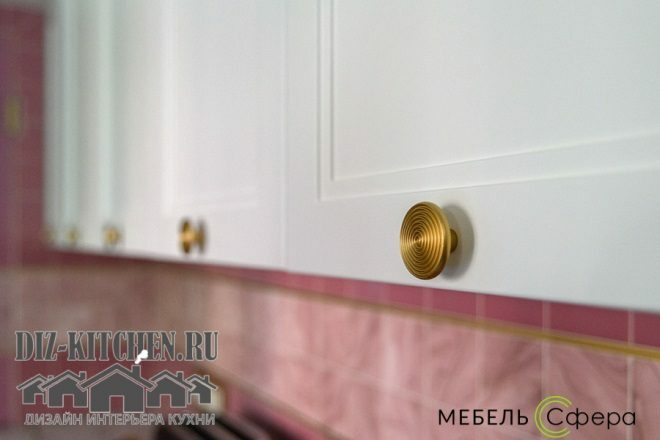 Gold handles on the fronts are made in two versions - brackets (on the lower fronts) and buttons on the upper ones. The characteristic pattern on the latter resembles a flower from afar.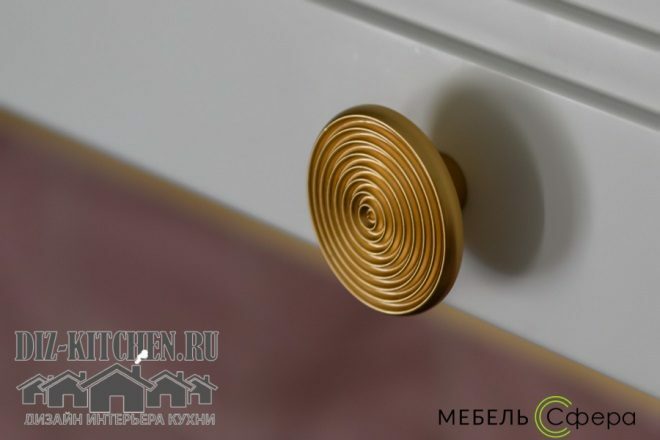 The dusty rose tiled apron favorably sets off the matte facades and the white South Korean countertop made of artificial stone with a marbled pattern.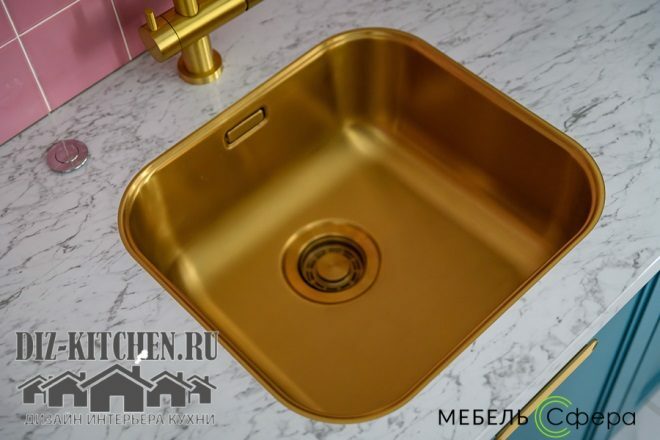 Multilevel single lamps were installed directly above the dining table. It is they who create a warm and cozy atmosphere in the kitchen in the evenings.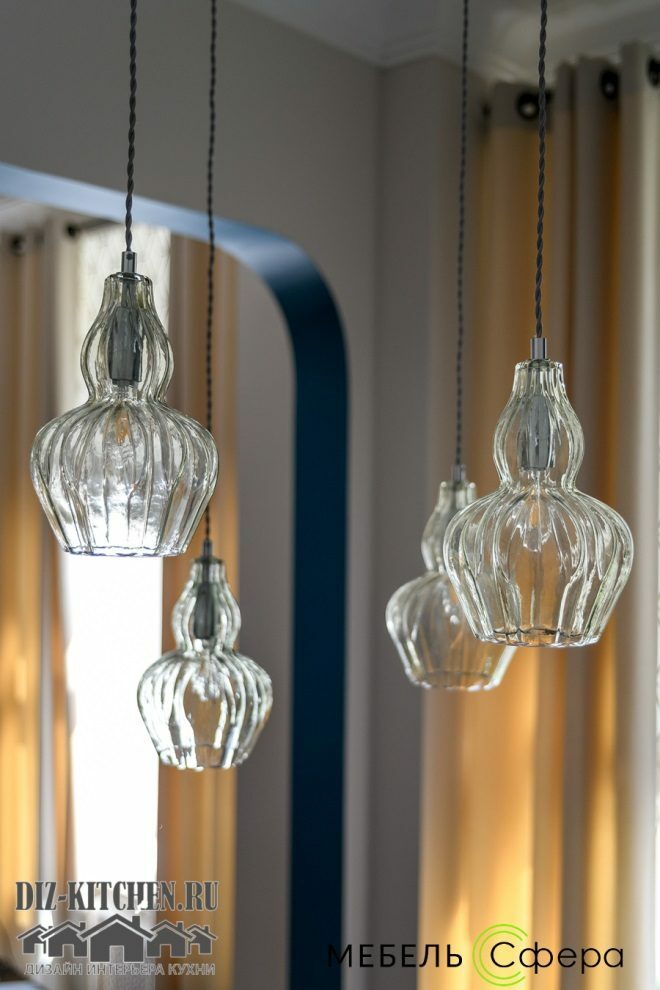 The kitchen set reaches almost to the ceiling itself (dimensions 3410 mm * 2740 mm). But at the same time, the colors are chosen so well that it does not seem cumbersome, but creates the impression of a summer garden.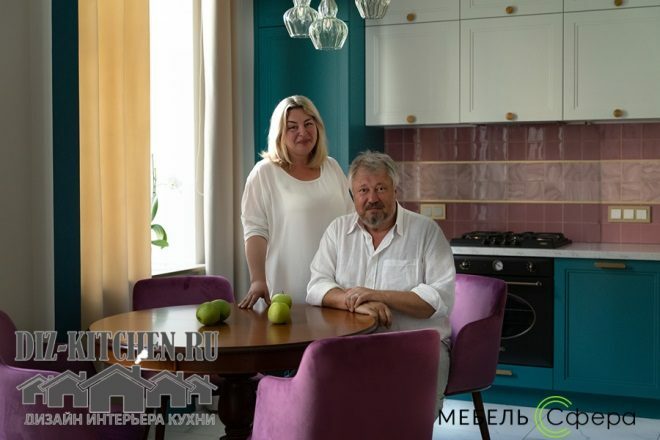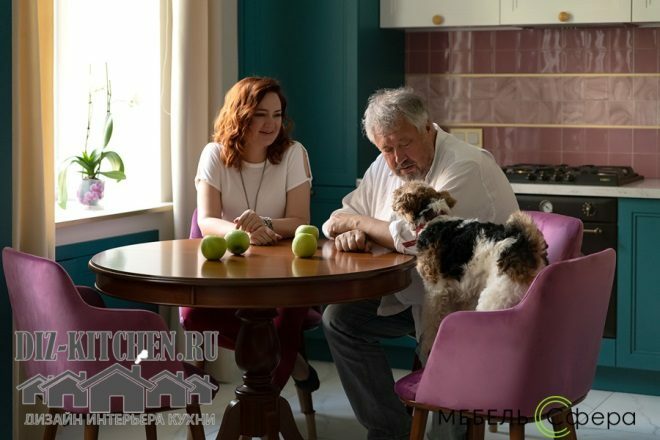 The article presents kitchen "Gloria".
average rating 0 / 5. Number of ratings: 0
No ratings yet. Be the first to rate.