Kitchens with imitation of wood are always in trend. Such headsets look impressive and presentable, filling the house with warmth and comfort. It is a pleasure to relax and work in such an environment.
Made in the company  Furniture Workshop PROhoroV ,
prohorovdom.ru
G. Krymsk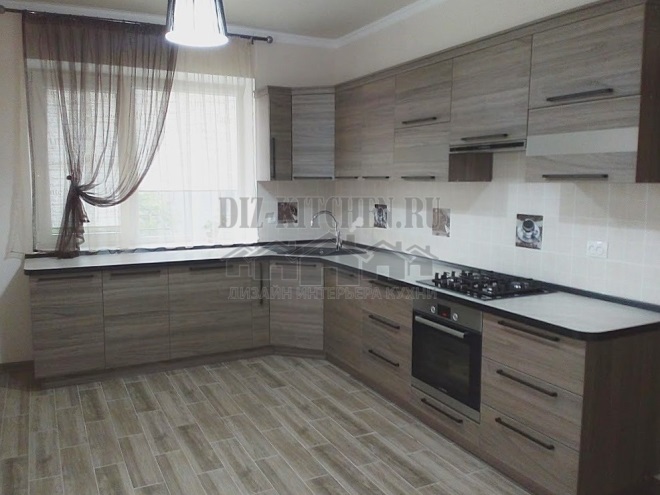 Attention! Earned on our website kitchen designer. You can familiarize yourself with it and design your dream kitchen for free! May also come in handy wardrobes designer.
The kitchen is corner, completely occupies two free walls. The bottom row of pedestals with a long table top was installed under the window. We now have a spacious work surface, on which nothing interferes with working.
Although a dark set looks massive and solid, in a spacious room and against a white background, the furniture does not press and does not seem gloomy. At the junction of the facades there is a trapezoidal curbstone. This is a fully functional piece of furniture, which, of course, will not be superfluous even with a large number of modules.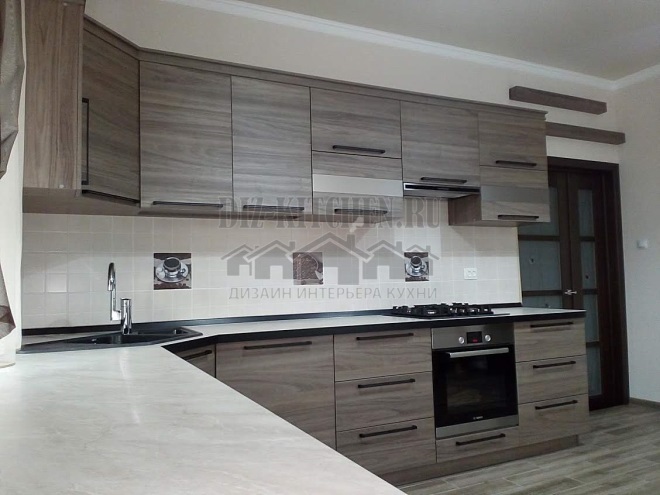 The Egger structured laminated chipboard kitchen looks good in a modern style. Such facades do not require special maintenance, are inexpensive, and look no worse than natural wood.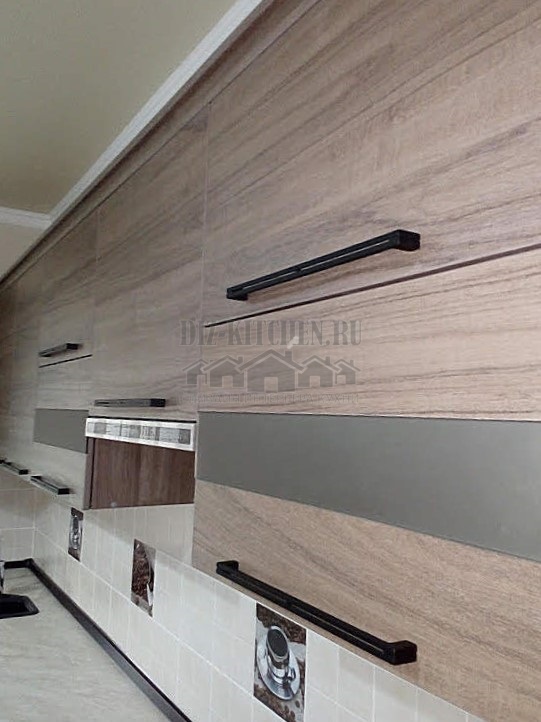 The woody pattern on the laconic surfaces goes well with the light-colored walls. The noble brown has created an aristocratic and respectable atmosphere in the room.
Wooden cabinets do not need additional decor and pretentious details at all. On a white background (table top, wall panel, wallpaper), brown wooden facades with a natural texture look especially advantageous.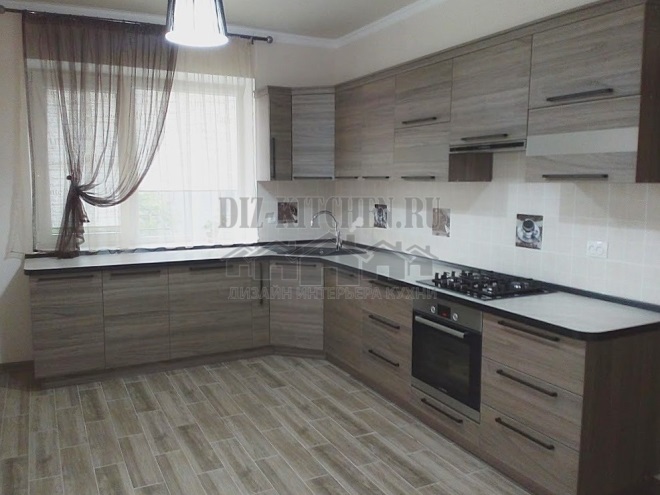 The dark floor and the lower row of modules did not make the interior atmosphere dark, but rather stylish. The solid furniture line was diluted with glass inserts on the facades. Together with long handles-brackets, they are an interior decoration.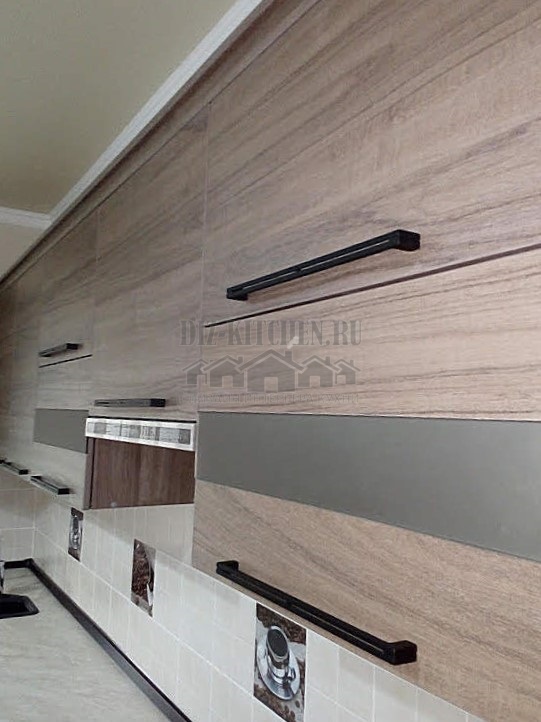 Another decorative element is inserts on a white tiled apron. Dark designs on a light background liven up the solid monochrome surfaces.
Inside, Blum fittings are installed, which have long been synonymous with reliability and quality. Hinges, guides and lifters run smoothly, quietly and smoothly.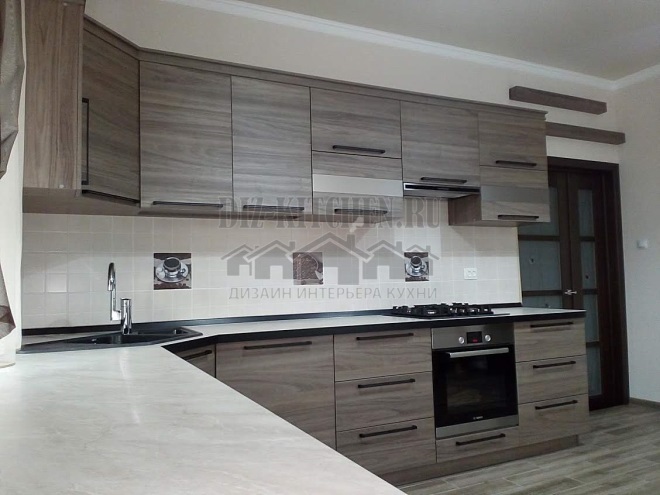 We managed to create a functional, cozy and comfortable space in a balanced interior.