People who prefer the classics praise their headsets for the beauty and luxury that usually catches the eye immediately, from the doorstep. They certainly have the right to do so. But, in my opinion, elegant modern kitchen interiors with the right design and accurately matched colors look much more interesting. They are also beautiful, but with a different beauty - stylish, without showing off and bright decorations.
Made by company Egoist,
egoist-kitchens.ru
G. St. Petersburg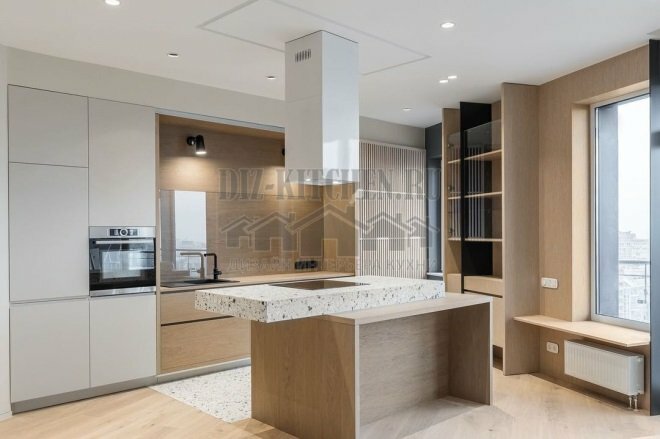 Attention! Earned on our site kitchen constructor. You can get acquainted with it and design the kitchen of your dreams for free! Also may be useful wardrobe designer.
Our room is large, it has a lot of windows, free space and light, which is very comfortable. The roomy light furniture set kept the feeling of freedom and spaciousness in the house.
There are several accents in the kitchen, each of which is interesting in its own way, original and eye-catching. One of them was the niche. Compact furniture in small spaces cannot afford this.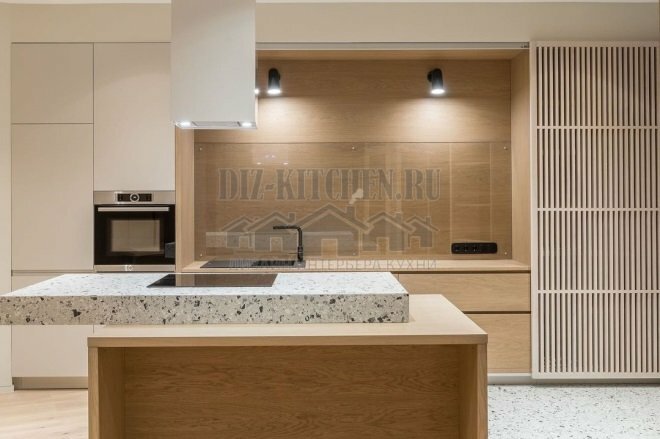 But we have plenty of space and we got an interesting and unusual solution - vertical surfaces of different depths. With multi-level saturated lighting, you can select different zones, depending on the desire and location.
A niche is reserved for the sink and next to it is another part of the countertop. There are no cabinets above the sink, only spotlights. This section is made entirely of veneer, the apron is additionally protected by glass from water splashes.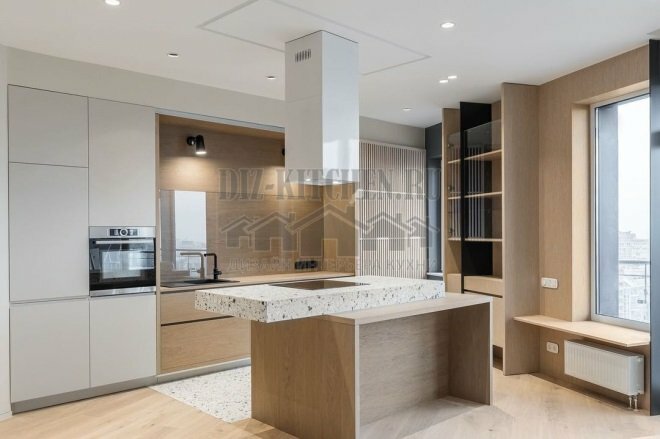 The second original detail is a multifunctional island. Below - drawers, above - a tabletop of several planes located one above the other. Material - acrylic artificial stone and plastic. This decision made it possible to slightly separate the hob, use part of the table without compromising cooking, and even sit at it.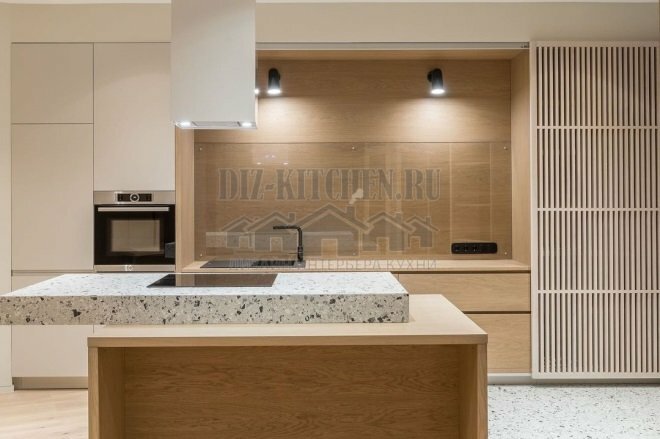 In the production of the furniture case, chipboard of the Austrian brand Egger was used. Facades of three types are made of natural wood veneer, chipboard of the Austrian brand Egger and MDF-plate, painted with Italian enamel. All cabinets are of the correct geometric shape, without decor. Another accent detail can be considered a lattice part near the window.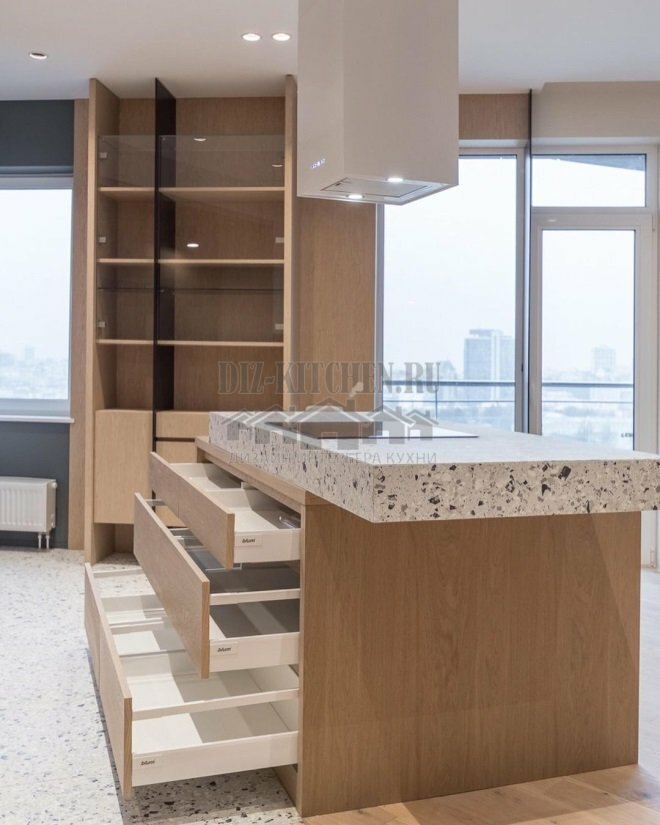 The handles are all built-in, this is the Gola profile. Overhead handles divert attention from the facades and would be simply out of place here, and the compact mortise profile fits into the overall picture in the best possible way.
All fittings inside furniture cabinets from Blum. It is as stylish, minimalistic and neat as our kitchen.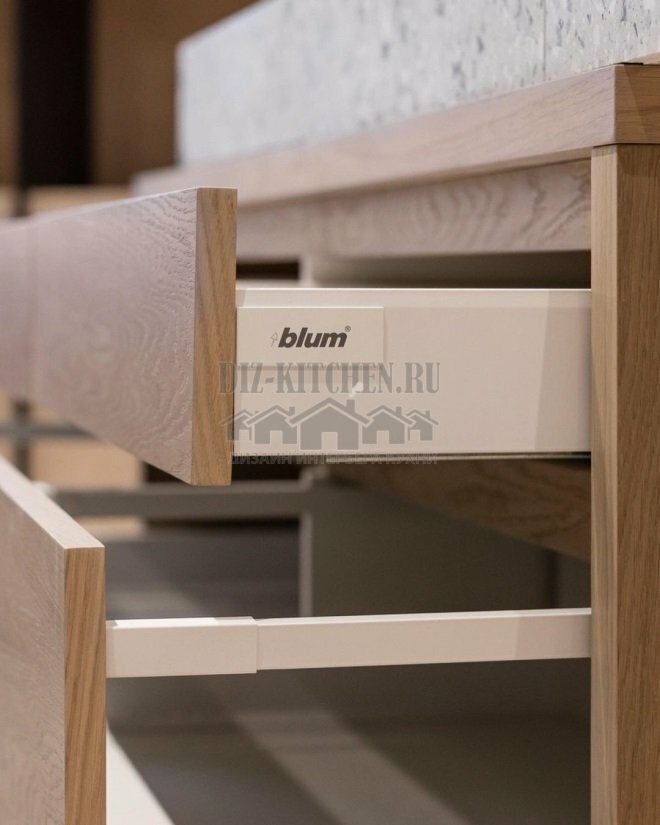 We have a concise, presentable, but at the same time very comfortable atmosphere. This is exactly what our family wanted.
Average score / 5. Number of ratings:
There are no ratings yet. Rate first.