Combined kitchens always look original and attractive. Still, because the contrast of colors and materials is able to emphasize the best sides of each other. And with a successful combination, an impressive result is always obtained. And if these are dark shades, the result will be even more interesting.
Made by company real furniture,
www.d-kuhni.ru
G. Moscow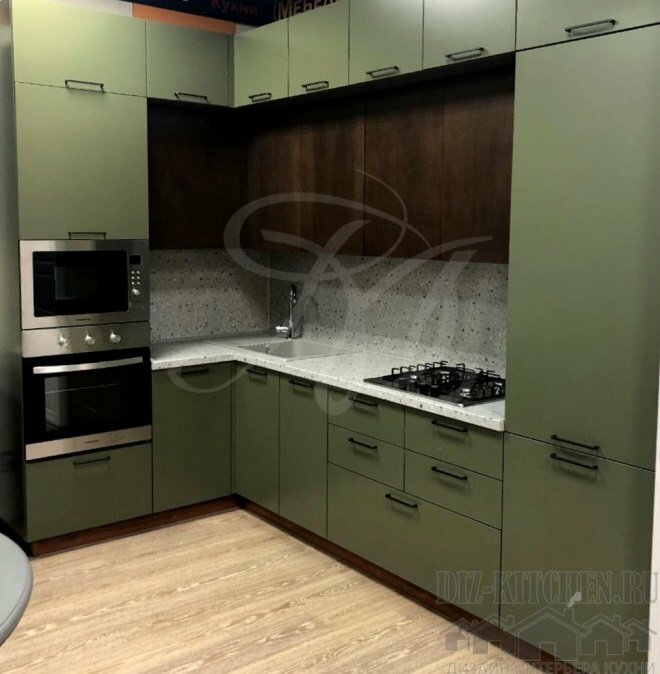 Attention! Earned on our site kitchen constructor. You can get acquainted with it and design the kitchen of your dreams for free! Also may be useful wardrobe designer.
The color tandem of green enamel and dark natural wood veneer is considered a classic, one of the most harmonious: grass, earth and stone; bark, leaves and dust. Such a calm duet will never be tiring for the psyche and eyes, because it is always wonderful to have natural natural accents in your home..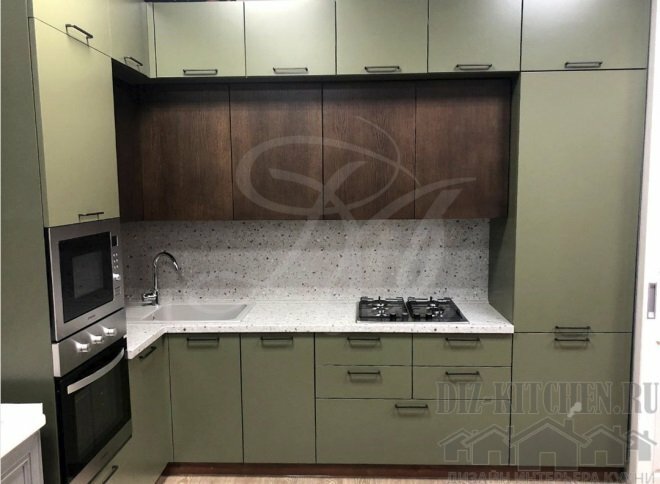 The set is angular, begins with a pencil case for household appliances and ends with a built-in refrigerator. The upper facades are of different depths, but despite the 90-degree joint, all sections work, are functional, and convenient to use.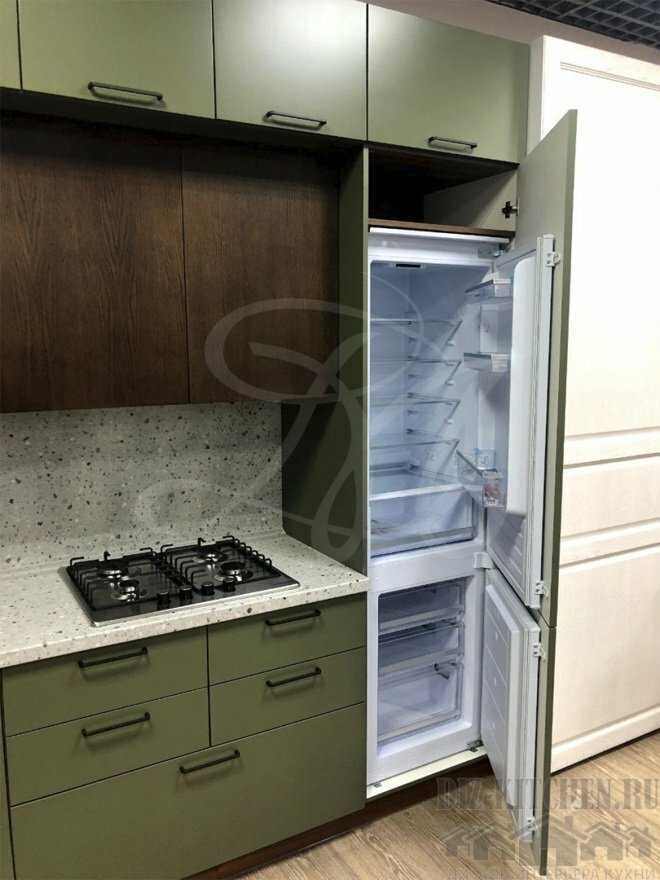 The body is made of chipboard Egger (colour Charleston Oak dark brown).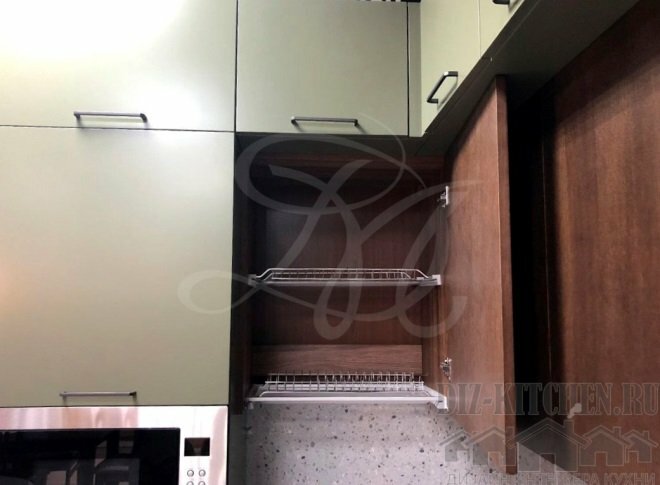 The main green facades are made of MDF, covered with enamel (gloss level - matt), the center is MDF, covered with veneer (walnut).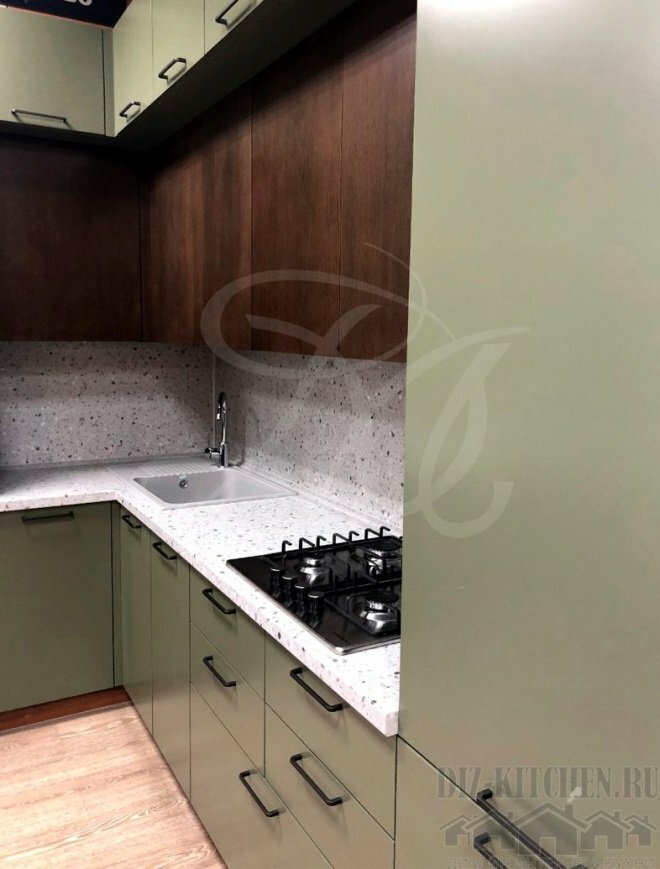 Dark wood looks much richer than light wood, walnut veneer gives the interior chic and beauty. The grassy green, in turn, softened some of the bleakness of the dark brown.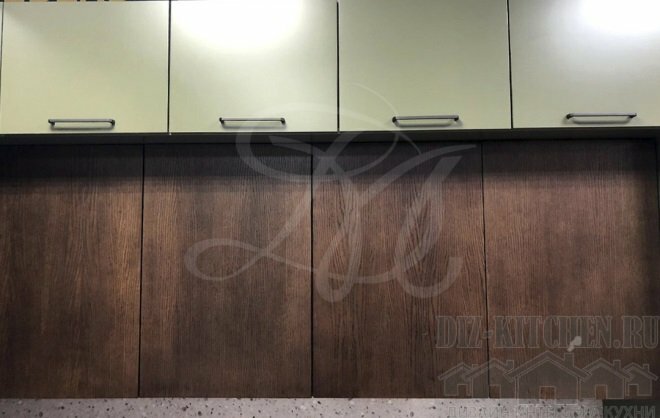 Tabletop moisture resistant Egger with eurosaw. Imitation of white-gray stone organically fit into the overall picture. The third additional shade in its own way complemented the perfect color harmony.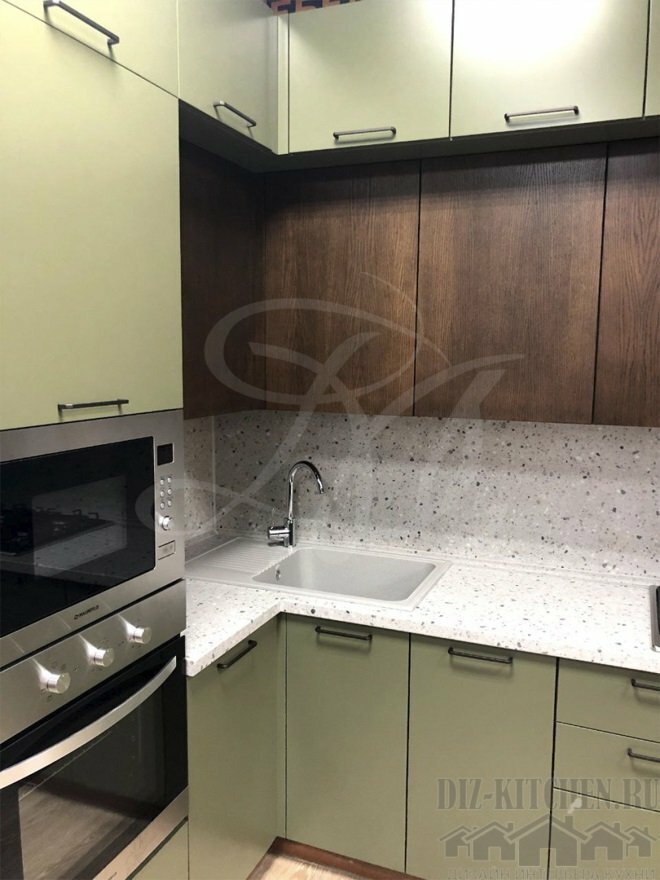 A light gray countertop and backsplash marked the bright center in a dark set, and the facades of different depths received even greater depth. It turns out that each level in the upper sections has its own color, being an accent for the neighbor.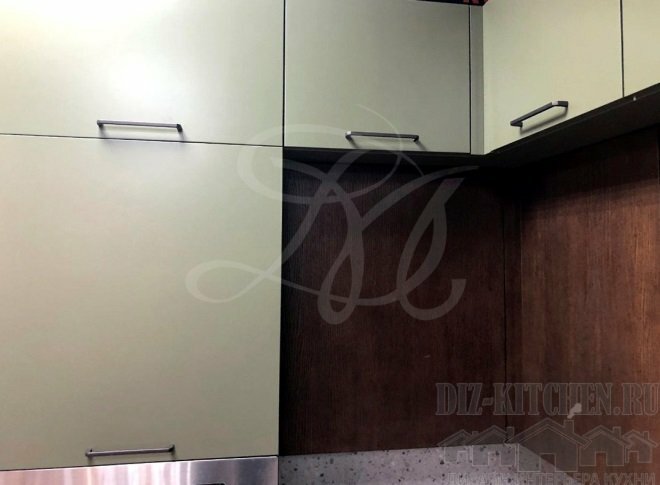 The internal filling of the cabinet for the built-in hood was beaten in favor of functionality. The box and the exhaust pipe were sewn up with chipboard, and the remaining gaps turned into mini-shelves where spices and small jars can be placed.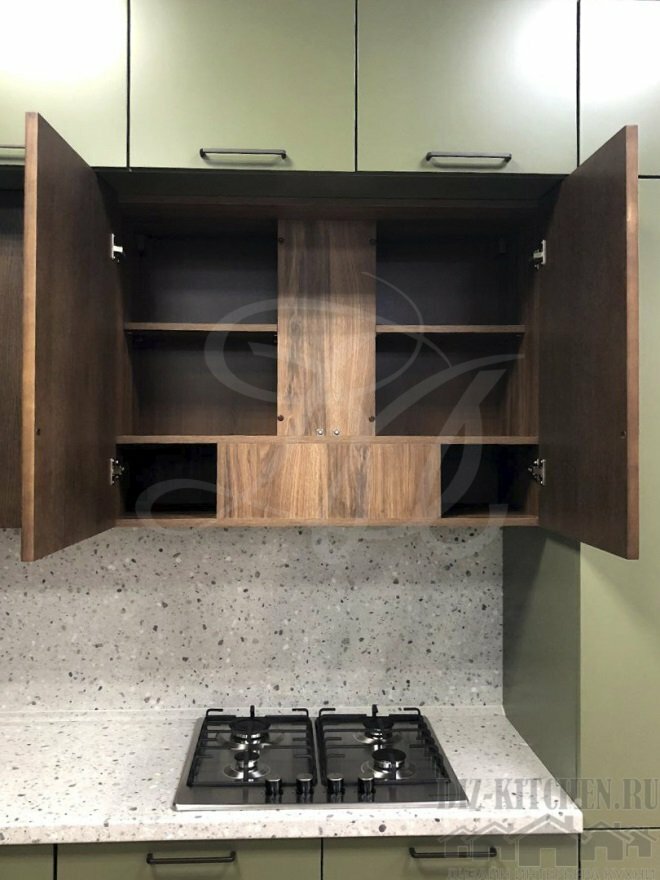 Chromed drying over the sink - Kalibra brand. Black handle rails made in Italy.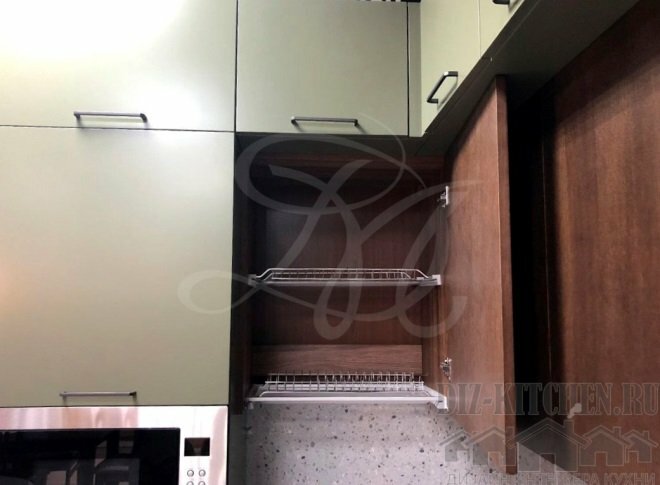 Retractable mechanisms - Antaro. Lifts in the upper tier - HKXS. Hinges - Blum with a closer. The veneered facades have a built-in Tip-on system (opens by pressing).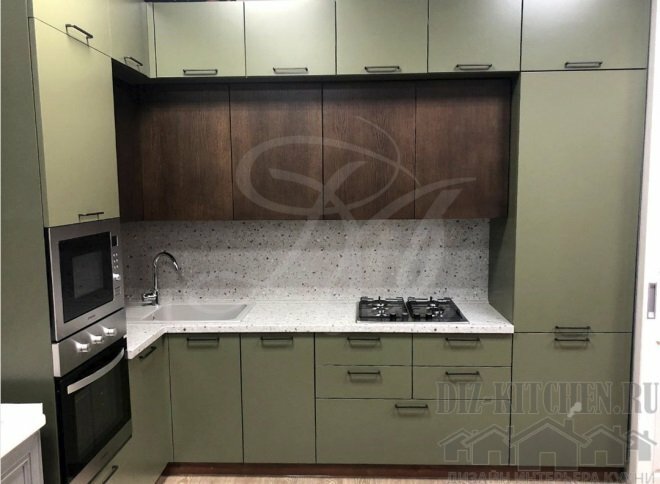 Spectacular, juicy and very positive interior creates an incredibly cheerful impression, filling the house with love and warmth.
Average score / 5. Number of ratings:
There are no ratings yet. Rate first.