A bright kitchen is the dream of many... Thanks to light facades, a light and free atmosphere is created in the room, filled with light, air and space. This is especially important for our standard apartments, which cannot boast a large number of square meters.
Made by company furniture empire,
imperiamari.ru
G. Murino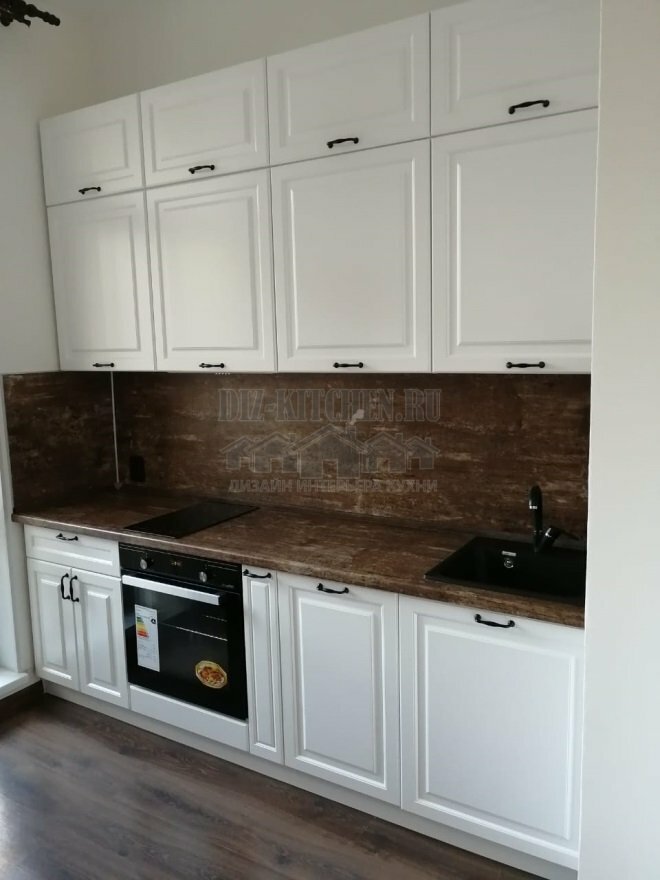 Attention! Earned on our site kitchen constructor. You can get acquainted with it and design the kitchen of your dreams for free! Also may be useful wardrobe designer.
The set is small, only 4 sections - 2400 mm, but at the same time compact and roomy. Added the top row of mezzanines almost to the ceiling. Thanks to them, a lot of additional storage space appeared, and the furniture became more spacious.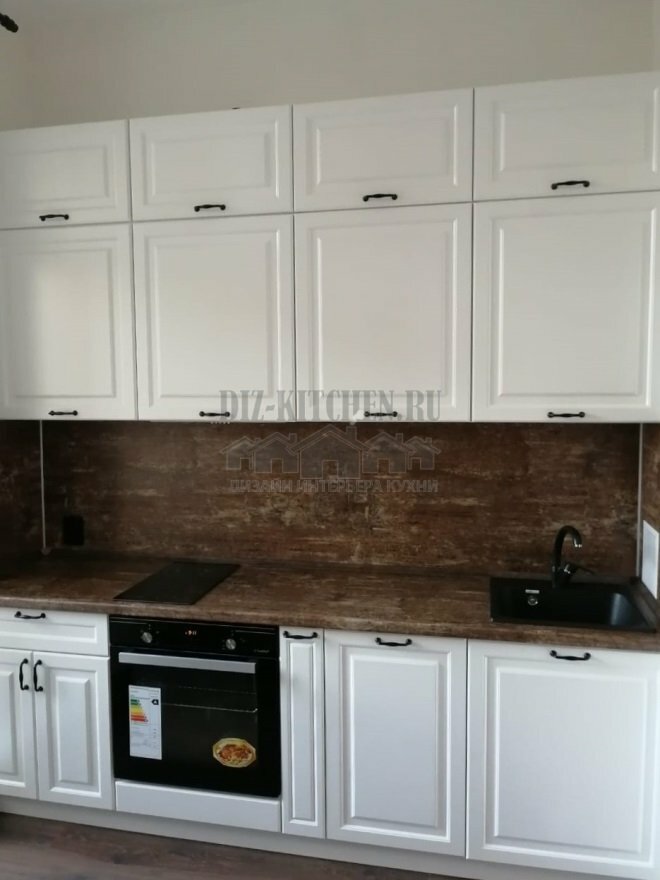 The body is made of laminated chipboard Lamarti (Premium Class), the front part is MDF with matte enamel. All facades are deaf, with small milling and black handles.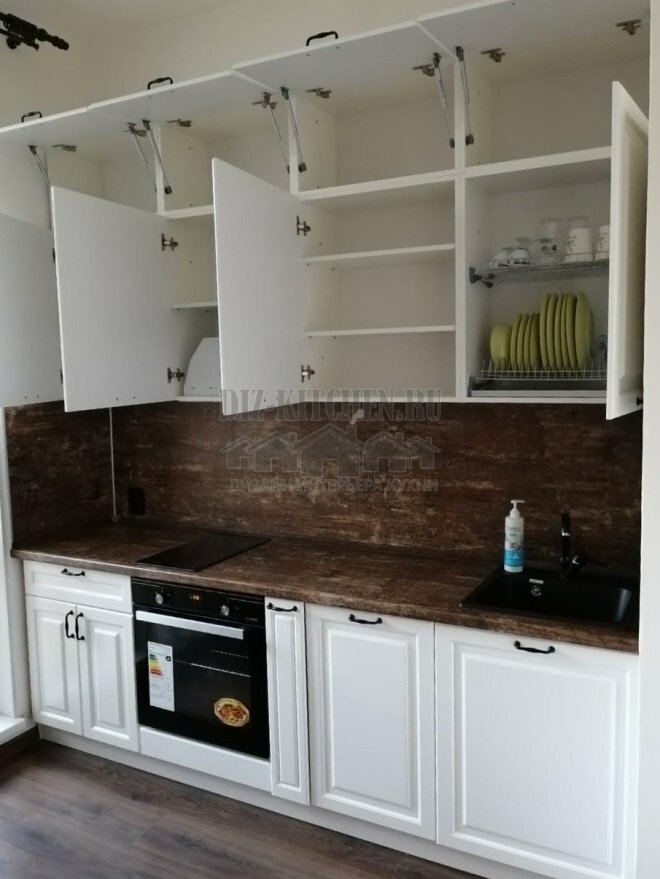 Tabletop and wall panel from TM Skif (chipboard and plastic on top). The imitation of dark brown stone harmonizes best with matt white facades. Against a dark background, their beauty was revealed in the best possible way.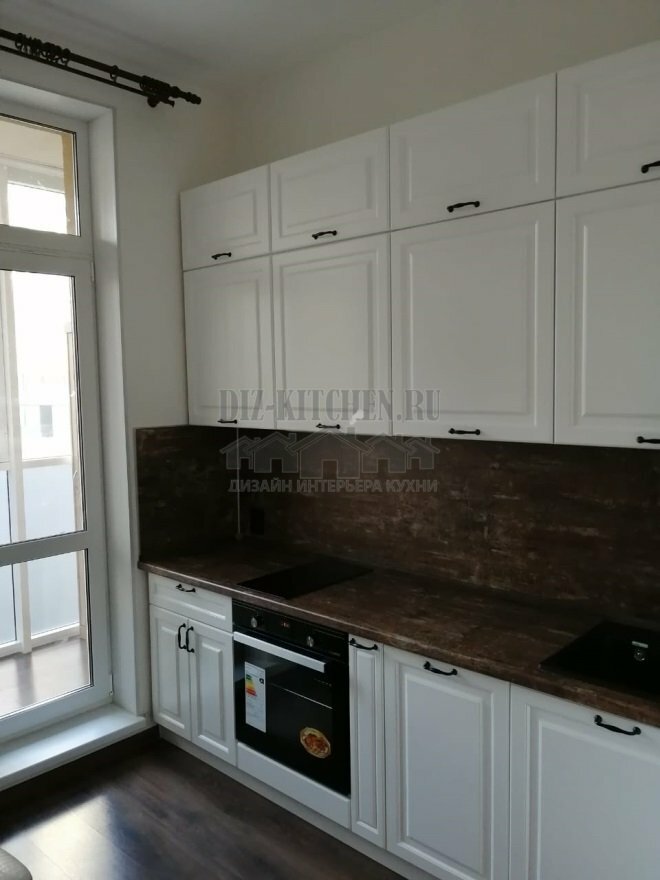 A dark contrast line in the center gave the furniture set additional depth, visually separating the top and bottom. This is the most expressive part in the whole kitchen.
They smashed the sink and the hob into 2 burners on different sides of the countertop. In the center there is still enough space for a work surface.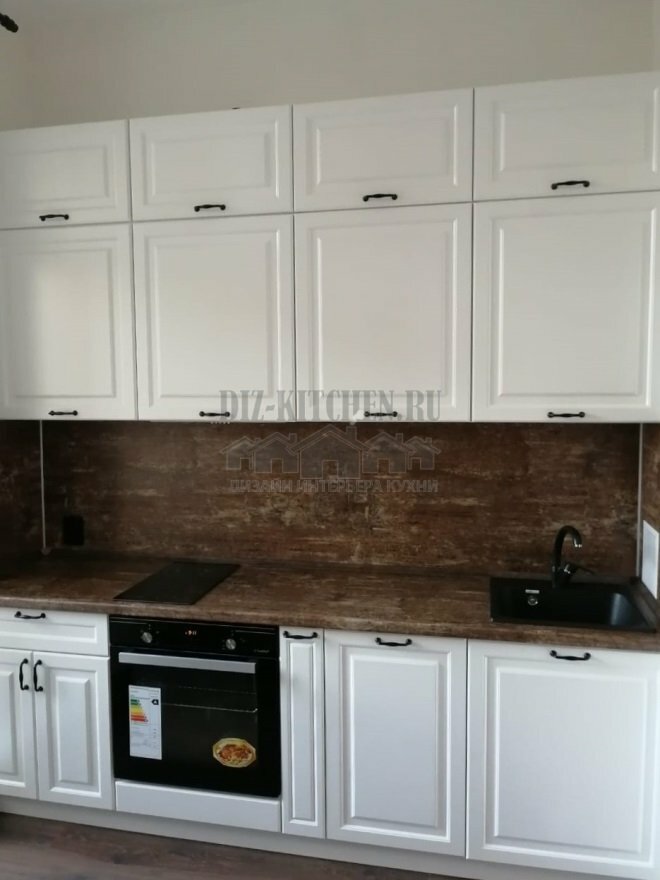 Our range hood is recirculating. The bulky ventilation duct has been ditched in favor of a more compact mechanism. It is quite enough to ensure that there are no unpleasant odors in the kitchen, especially since the hob is quite small.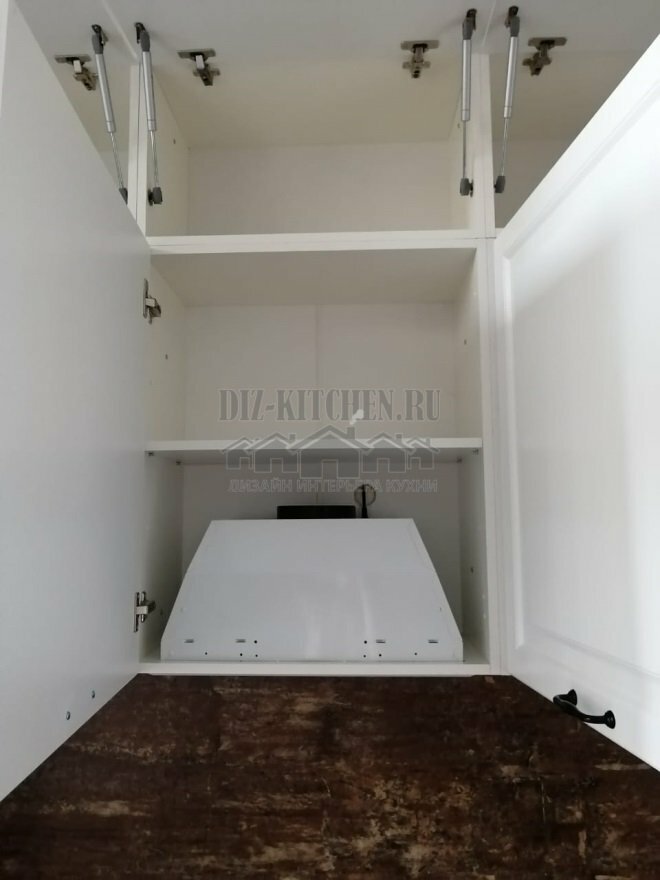 Shelves are non-standard, for example, near the drying room there are three of them instead of two. You can arrange a lot of small low objects, arranging them.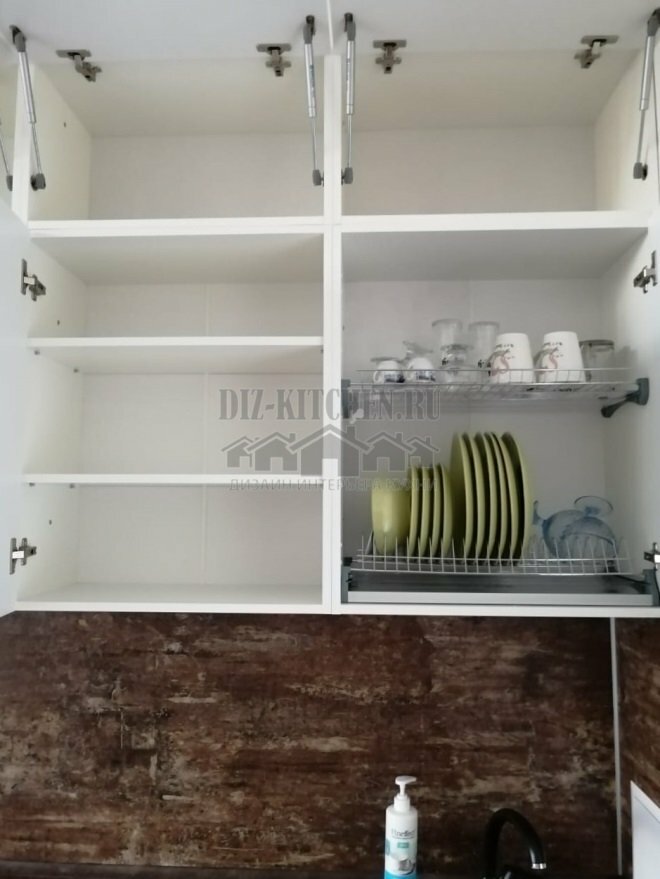 Black pull handles look like a bright accent against the background of snow-white facades. Black is the third color of the interior, all household appliances and sink are made in this tone.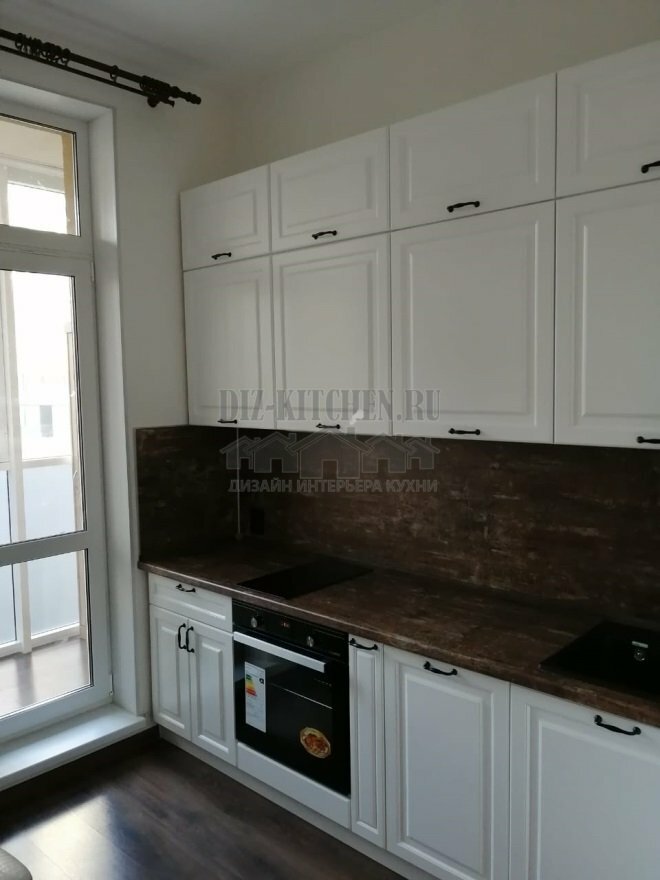 All fittings with closers Boyard. Lifts are installed in the mezzanines, which fix the angle and help the doors stay open as long as necessary. This is much more convenient than conventional swing doors, especially when you need to open several cabinets.
Average rating / 5. Number of ratings:
There are no ratings yet. Rate first.