Today there are many ideas and possibilities to create a stunning interior. We chose a simple and at the same time incredibly effective option. The wine-colored kitchen is amazing!
Made by company GeosIdeal,
mos-gi.ru
G. Moscow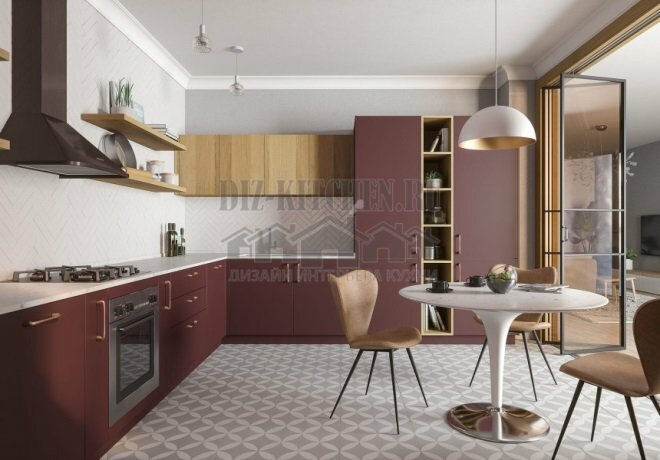 Attention! Earned on our site kitchen constructor. You can get acquainted with it and design the kitchen of your dreams for free! Also may be useful wardrobe designer.
This is, without exaggeration, a real masterpiece of design. Of course, only owners of spacious rooms can afford a dark room, since a small kitchen will seem even smaller.
A plastic kitchen combined with veneer in the Alps model gives rise to incredible furniture. Materials - Veneer Tyrol and plastic Fenix ​​Roso Jaipur. The magnetic and harmonious combination of trendy colors (matte burgundy, copper and light natural wood) created a juicy and impressive picture.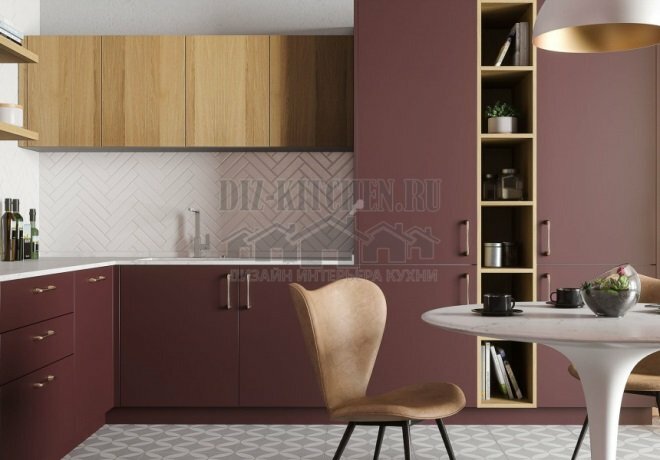 The color of aged wine is a shade of red, it has both the passion of ruby ​​and the nobility of purple. Against the backdrop of white walls, dark supermatte facades did not make the interior gloomy, on the contrary, it became more harmonious and balanced.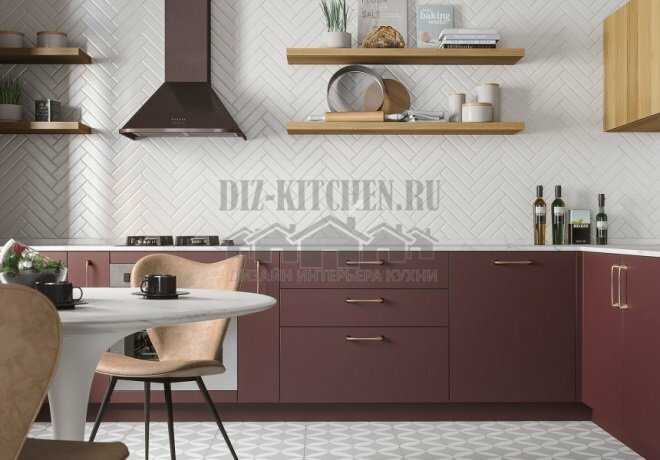 Wine facades do not reflect light, they seem deep and even somehow mysterious. And the unique pattern of wood species made the furniture truly exclusive.
The furniture set is a corner module, ending with a high pencil case, in which there is a built-in refrigerator. The sections are diluted with various open wooden shelves (in a pencil case and on a free wall).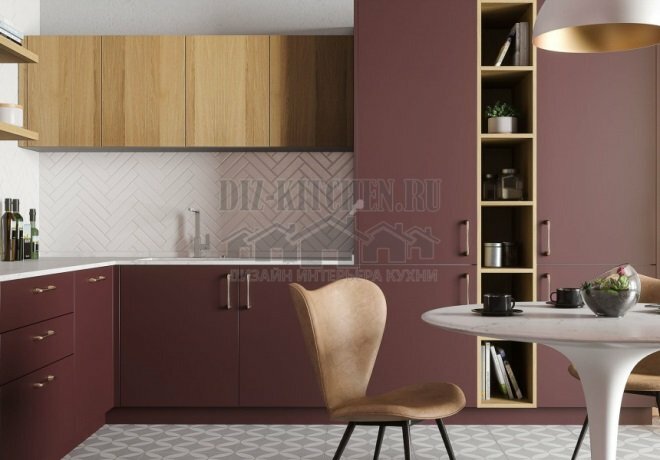 One wall without wall cabinets. Instead, there is a large dome hood and open shelves around it. The shelves tend to be symmetrical, thus highlighting and emphasizing the hood as a central part of the furniture composition.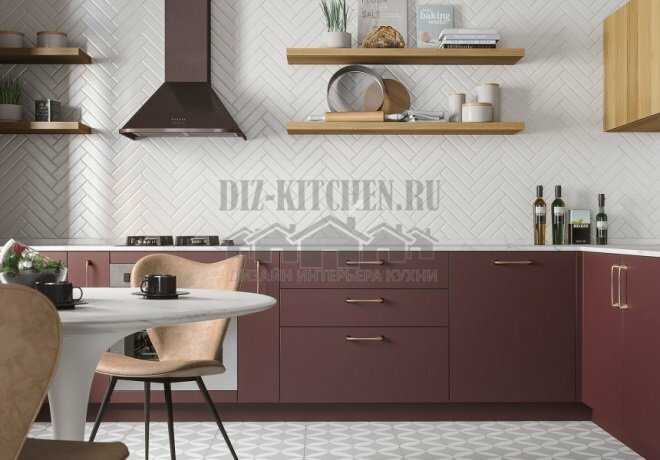 A white herringbone tile backsplash, along with white walls, floors and countertops, continues the idea of ​​light framing for dark wine fronts. Sliding glass doors added light and air to the overall picture.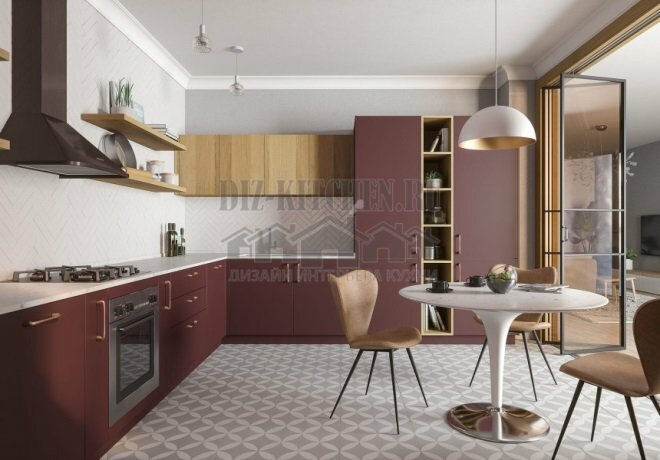 Another interesting solution is an accent wall located on a wall without furniture. Thus, the kitchen set retained its laconic beauty, and the bright pattern enlivened the room without spoiling the perception of the furniture.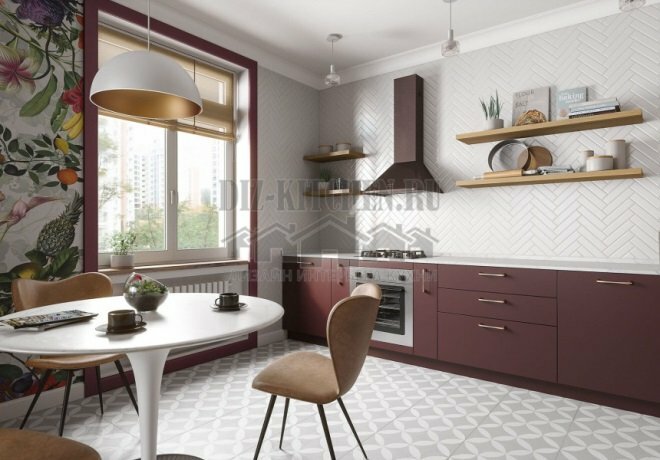 Our kitchen is the epitome of a refined and aristocratic interior. Refinement, luxury and good taste are its main features.
Average score / 5. Number of ratings:
There are no ratings yet. Rate first.