I don't know why, but the surfaces are the color of natural untreated wood, an infrequent guest in our kitchens. As for me, we have acquired the most beautiful furniture. An extraordinary, but at the same time cozy kitchen united man with nature, created a simple, peaceful and even some kind of slow lifestyle.
Made by company GeosIdeal,
mos-gi.ru
G. Moscow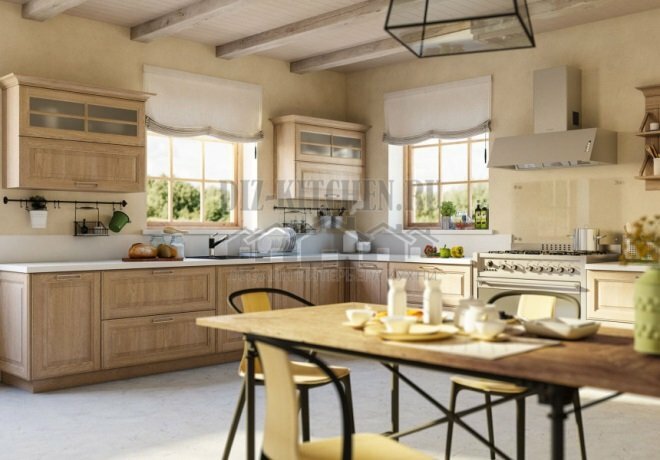 Attention! Earned on our site kitchen constructor. You can get acquainted with it and design the kitchen of your dreams for free! Also may be useful wardrobe designer.
Our furniture set Astra Snow reflects the harmonious fusion of man and the environment, but at the same time there is also an aesthetic pleasure from the situation in the house. The kitchen is ideal for people who keep up with the times, but do not forget about eternal values.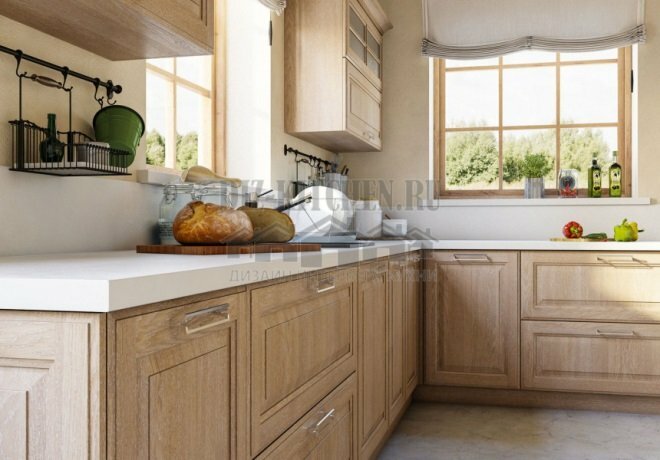 Country chic style, in which the interior is made, continued fidelity to the traditions of this direction. Beautiful solid furniture and decor items, combined with handmade details, give the impression of lightness and simplicity, while being elegant and romantic.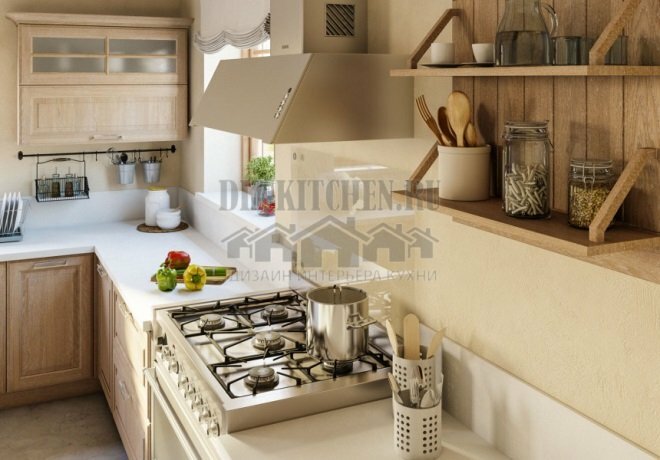 A country-chic kitchen must be made of wood. Real wooden facades made of solid wood with white patina created a warm, cozy and bright atmosphere in the house. Surfaces embody the elegance of nature, and individual accent details stand out against the background of general conciseness.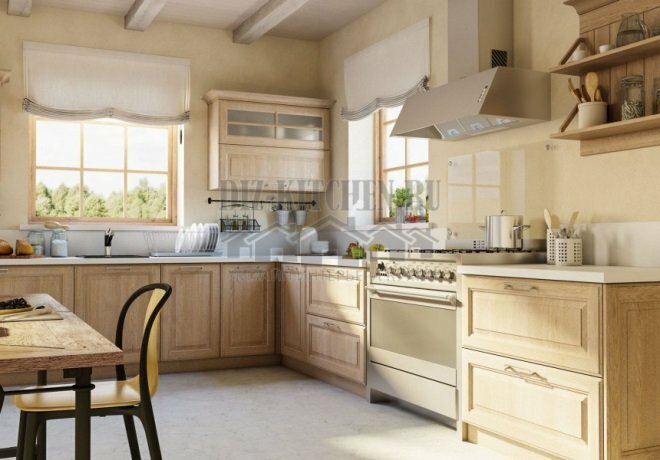 The kitchen is angular, made entirely in beige and wood tones. A white stone countertop united light wooden facades and beige-sand walls.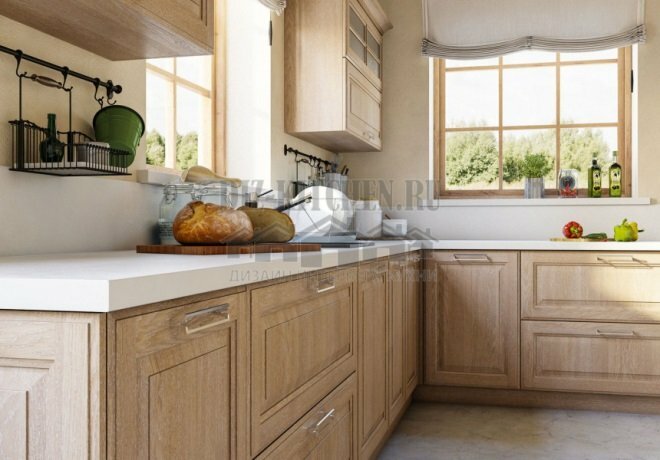 There is symmetry here - the central window on one wall is framed by hanging cabinets with showcases, under them are the same railing shelves for every little thing. On the other hand, the same window, then there is a wide hob with 5 burners and a large hood.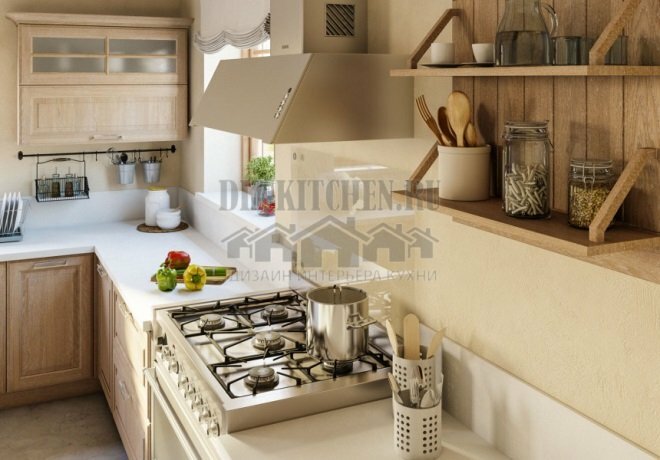 A beautiful open shelf, forged black rails, a table with a wooden top, beams on the ceiling gave a special sound to the interior. The beams on the country-style ceiling have both a decorative and a utilitarian function (make the room wider and highlight functional areas). The ceiling with beams looks much more beautiful and cozy, uniting the wood on the facades and ceiling.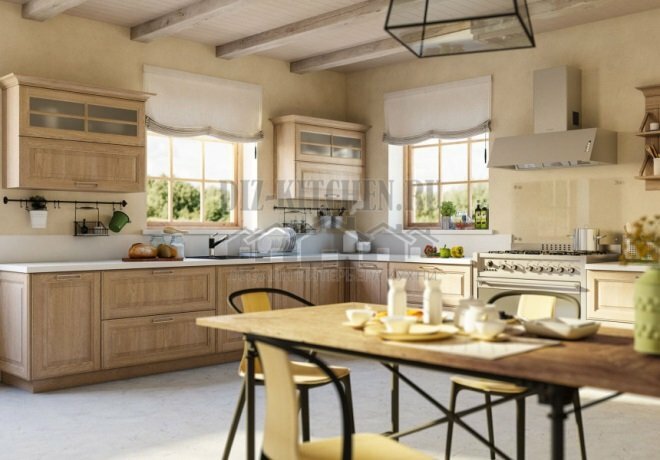 A harmonious combination of colors and materials, modern design - all this is embodied in a functional, cozy and comfortable space. The interior is practical, reliable and soft, reminiscent of closeness to nature.
Average score / 5. Number of ratings:
There are no ratings yet. Rate first.