The Sony Xperia XA Ultra is a fairly high-quality smartphone with an excellent camera, a capacious battery and a powerful processor. Features a large screen, solid build and stylish design. The characteristics of the Sony Xperia XA Ultra, as well as an overview of the real advantages and disadvantages of the model, can be found in this article.
The content of the article
Phone Description

Main parameters

Screen

Camera description

CPU

Memory

Multimedia and sensors

Battery

Frame

Overview of advantages and disadvantages
Phone Description
Before buying a phone, it is advisable to study as many of its parameters as possible in order to get an objective picture. You also need to understand what is included in the standard kit when buying:
the smartphone itself;
charging to it;
cord with a standard USB connector;
documentation.
Main parameters
First of all, experienced users recommend analyzing the characteristics of Sony Xperia XA Ultra, which are related to the installed software and communication:
Android system, version 6.0;
geopositioning using GLONASS and GPS services;
you can insert 1 or 2 SIM cards, nano type;
GSM mobile network, as well as 3G;
Internet connection 3G, 4G, as well as the basic standard GPRS;
Wi-Fi - provides connection up to 480 Mbps;
NFC support;
Google Pay payment system available;
Bluetooth 4.1.
Screen
Almost always, the characteristics of the Xperia XA Ultra play a big role, by which you can evaluate the properties of the screen:
density 367 pixels;
resolution corresponds to 1920 * 1080 (in pixels);
diagonal size 6 inches;
the total number of shades is 16 million;
produced by IPS technology;
touch screen, can be easily controlled by touch;
the screen can work in super bright mode.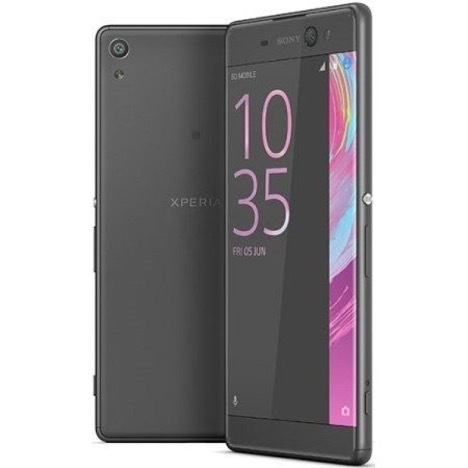 Camera description
The characteristics of Sony Xperia XA Ultra allow you to get vivid photos and videos thanks to a high-quality camera with a wide-angle lens. The parameters of this element are as follows:
main camera resolution 21.5 MP;
matrix - size 1 / 2.4 (in inches);
image can be stabilized;
hybrid autofocus;
if necessary, the flash option is used (LED works);
video - frequency 30 frames per 1 sec.;
front camera - 16 MP quality (also works with LED flash).
It is worth noting the additional characteristics of the Sony Xperia XA Ultra - additional camera functionality:
the possibility of identifying persons;
automatic detection of shooting conditions;
the ability to determine a smile;
shooting in serial and panoramic mode;
shooting in HDR mode.
CPU
The characteristics of Sony Xperia Ultra, describing the processor, are as follows:
view MediaTek MT675;
64 bit architecture;
frequency 2000 MHz;
power is provided by 8 cores (4 at 2.0 GHz and 4 at 1.0 GHz);
video chip - Mali T860 MP2.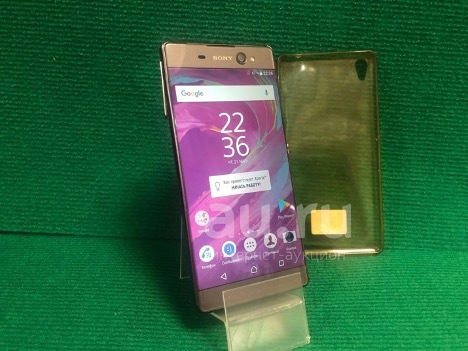 Memory
In practice, those characteristics of Sony XA Ultra that relate to the memory of the device are also quite important:
16 GB is preinstalled on the phone (actually 10 GB is available);
RAM 3 GB;
built-in memory can be increased by card (up to 200 GB);
card is inserted into a special slot.
Multimedia and sensors
Making a review of Sony Xperia XA Ultra, you can also consider multimedia features. The model can be used as a telephone, a means of accessing the network, as well as for playing music and audio thanks to the appropriate players.
If necessary, you can use the MP3-call, built-in voice recorder and FM radio. Headphones are connected to the phone via bluetooth or a regular 3.5 mm jack.
Additional functionality is represented by standard sensors that determine the approach and change in the position of the phone in space.
Battery
The device is powered by a non-removable battery, which belongs to the category of lithium-ion. Its parameters are:
capacity 2700 mAh;
maximum work up to 708 hours;
audio playback up to 65 hours;
fast charging possible.
Frame
The Sony XA Ultra review also includes a description of the body parameters:
made of plastic and metal;
weight 202 g;
width 8 cm;
height 16 cm;
thickness 0.9 cm.
Overview of advantages and disadvantages
The Sony Xperia XA Ultra review allows you to analyze important and secondary parameters and highlight the objective advantages of this device:
high quality selfies
bright high-resolution photos;
large screen with perfect color reproduction;
display bezels are almost invisible;
a sufficiently capacious battery (can work up to 2 days);
stylish design;
durable metal case;
high speed of work;
productive processor.
There are not so many disadvantages, but nevertheless they also exist:
rather large thickness;
not very convenient location of the power button;
the surface is slippery (but this disadvantage is easily eliminated by wearing a cover).
Sony Xperia XA Ultra series can be called a phone with a high-quality assembly and good firmware. The model costs less than many other devices, including those from the budget segment. Thanks to a high-quality camera and an advanced processor, such a smartphone is suitable not only for novice users, but also for gamers and photophiles. The average user rating is 3.7 points out of 5.