If the Navien boiler produces weak hot water pressure, most often the reason is due to a clogged filter, heating element or mixer. In most cases, you can fix the problem yourself. How to do this is described below.
The content of the article
Causes of failure

Ways to solve the problem
Causes of failure
Normally, water flows in and out of the column with approximately the same force. If the pressure weakens, this may indicate the following problems:
Pipe or filter clogged. As a result, rust particles accumulate on the inside of the pipes, the clearance narrows, and water flows poorly. In this situation, the question arises of how to reboot the Navien boiler. Although rebooting itself will not help - you will first need to clean the pipes, after which the pressure will be strong again.
Scale formation on the heating element. This is usually observed due to increased water hardness.
Plumbing is clogged, causing water hammer to form, which leads to the transfer of contamination to the faucets.
The device is not powerful enough - the minimum requirement for this parameter is 8 kW.
Incorrectly selected pipes with a diameter of more than 15 mm.
Old pipes clogged with rust.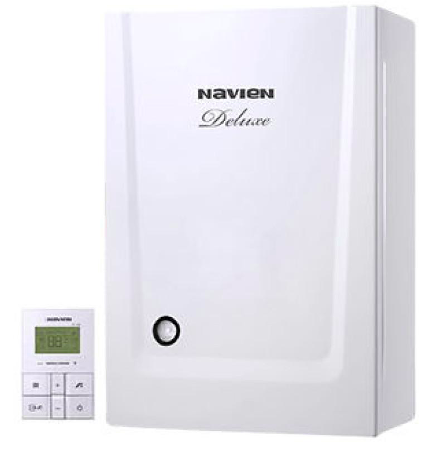 Ways to solve the problem
Before fixing the breakdown, you need to understand the cause of its occurrence. For example, if the Navien boiler does not ignite, this can be explained by turning off the automation or electricity, or the boiler fuse. If the hot water pressure is weak, most often the reason is due to clogging. You need to do this:
The filter is clogged - in this case, it must be disassembled and washed under high water pressure. If the mesh is seriously dirty, it is easier to install a new one.
Formation of scale deposits in the heat exchange unit - the part must be disassembled and treated with a special acid solution. You can also use folk remedies, for example, citric acid or vinegar.
An explanation for why the Navien boiler does not turn on can be explained by a breakdown of the mixer. As a result, deposits penetrate into the faucet filter and faucet axleboxes. To eliminate the violation, disassemble the mixer, examine all the parts in the light and wash them, and if necessary, replace them with new ones.
If the reason is due to clogged pipes, remove the plug and place the container directly under the boiler. Then open both taps and partially close the pipe with your finger. This leads to an increase in pressure, due to which the constipation is knocked out and the dirt is drained into the basin.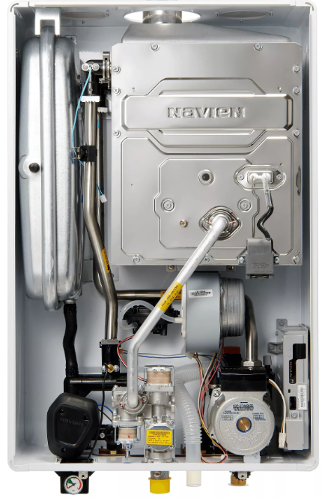 If the described methods do not help, it is recommended to consult a specialist. You can only eliminate contamination of the boiler or mixer itself. But when the equipment does not work correctly, for example, due to faulty automation, the help of a professional is required.