One wall is uneven, with a ledge in the middle. We did not want to make it invisible by building up a wall or hiding it behind furniture facades. And on the budget it would be more expensive.
Made in the company  FurnitureSlavia,
mebel-slavia.ru
G. Moscow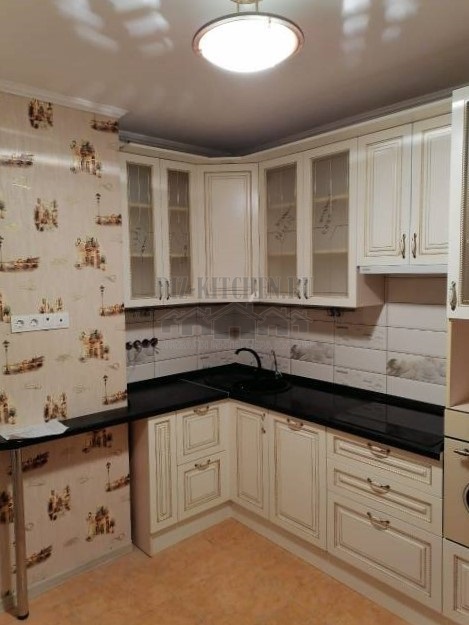 Attention! Earned on our website kitchen designer. You can familiarize yourself with it and design your dream kitchen for free! May also come in handy wardrobes designer.
We chose another option - economical and. as for me, the most successful. The corner furniture set starts just from the edge of the ledge and continues to the adjacent wall.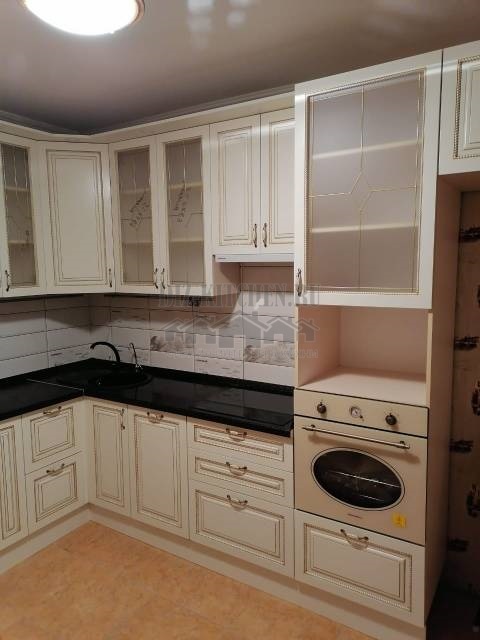 On top of the ledge is a small tabletop, just across the width of the main working part. It turned out to be a small bar counter, at which it is quite possible to sit, have a cup of tea or prepare food. Now this part of the room is more functional, and not just an uncomfortable wall.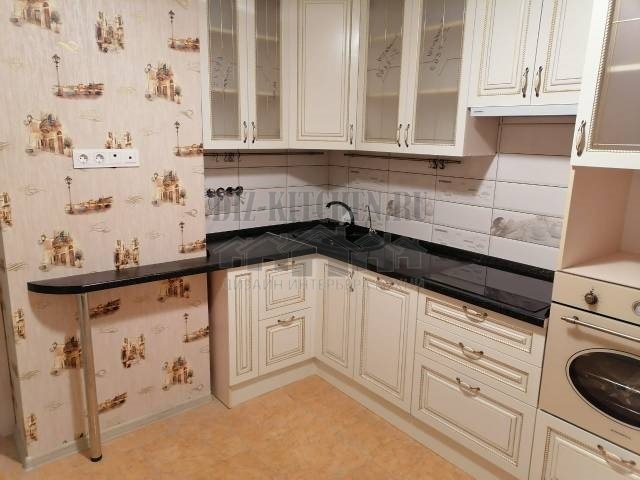 We chose a classic white set with a black countertop. In a small room, light furniture looks much more advantageous. On the wall there are light wallpapers with a dark pattern of towers. There are similar dark blotches on the white tiled apron.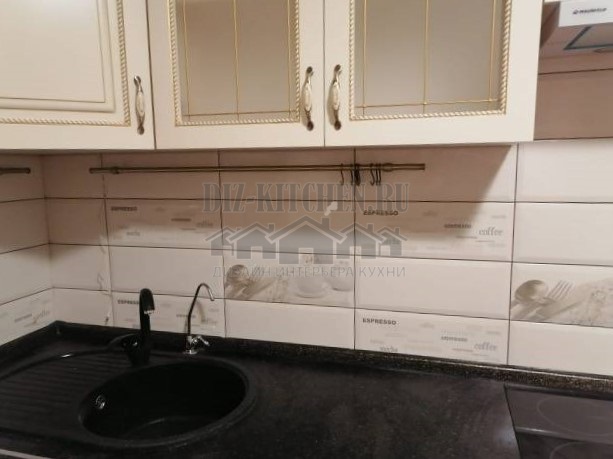 The working area is also framed by a ledge, and on the other side - a furniture case for household appliances and a refrigerator. A neat and compact kitchen, however, has everything you need to work: a sufficiently long countertop, plenty of storage space.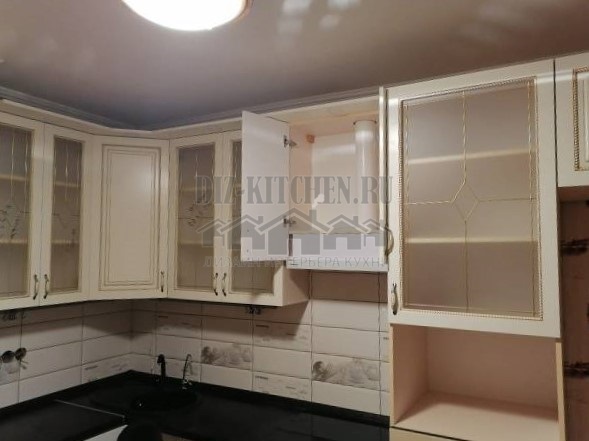 There is another cabinet above the refrigerator so that the place is not empty and the straight line of the facades is preserved.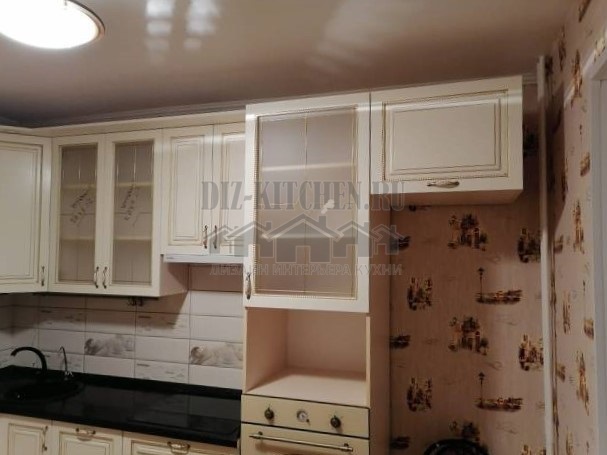 MDF facades with enamel. Gold milling in the frame gave the surfaces a more elegant look, as did the handles with a ceramic center.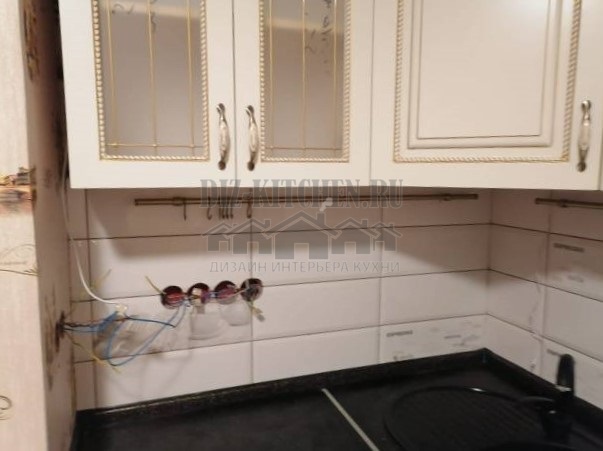 Glass doors made the overall look of the headset lighter and more airy. They are located perpendicular to each other, denoting an unusual center of furniture - in the corner around the sink, and not the hood, as is always the case most often.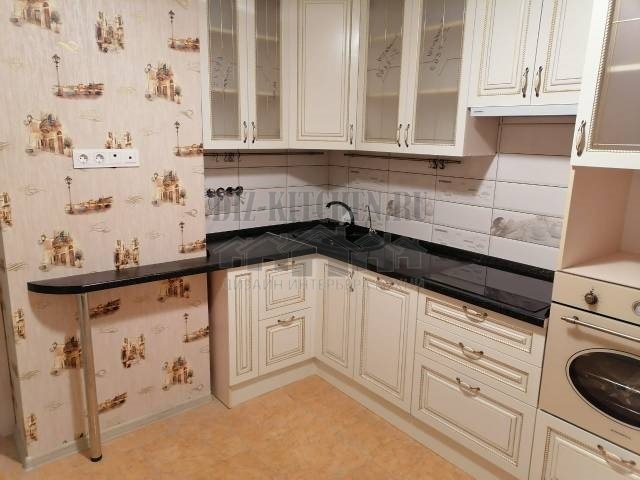 Black top made of artificial stone. It contrasts with the white classic furnishings, preventing the top and bottom row of sections from merging. The faucet and sink are black to match the work surface.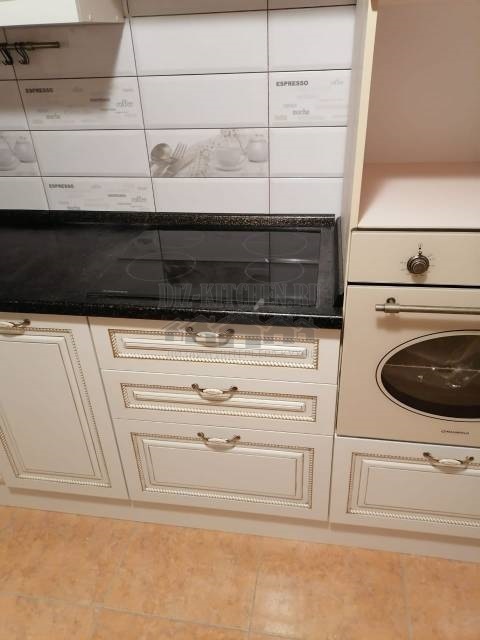 Hettich fittings ensure smooth and quiet operation of hinges and guides.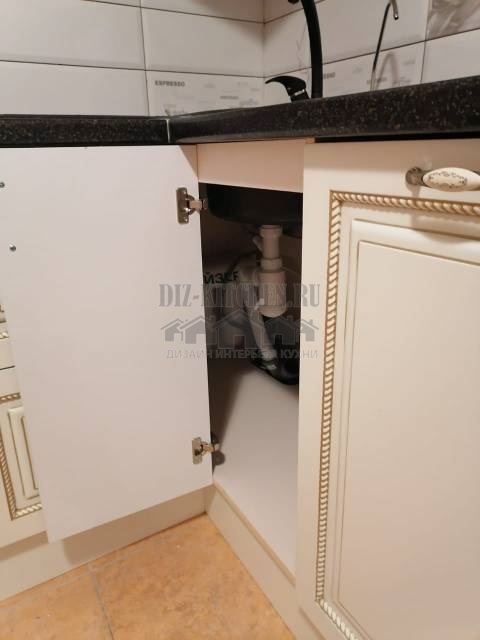 All home appliances are built-in, from the Manufeld company. The oven of this brand has become an original and stylish part of the interior. Its vintage design fits perfectly into the overall composition, and the bronze details (handles, taps) harmonize very well with the door brackets.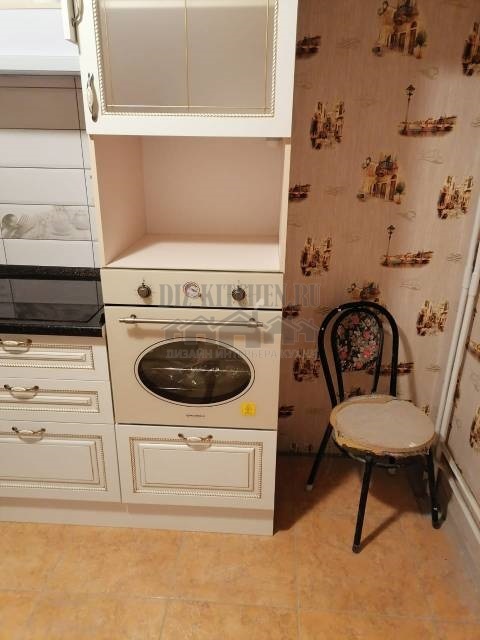 For the convenience of using the working area, roof rails are installed along the entire apron.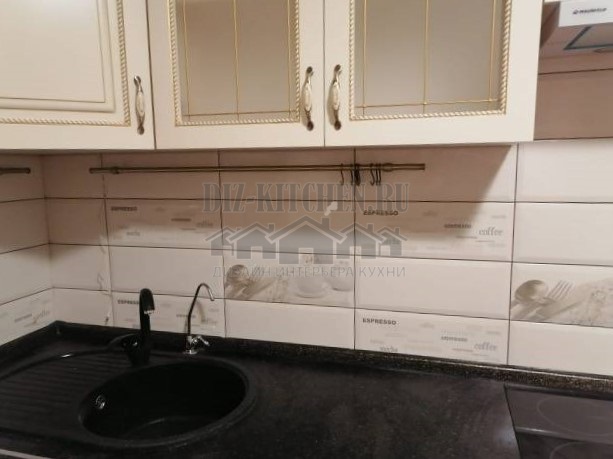 They will contain only the most necessary things, which means there will be no clutter, only help in work.
average rating 0 / 5. Number of ratings: 0
No ratings yet. Be the first to rate.