A kitchen in neutral pastel colors looks natural and casual. There are no contrasting tones in the interior - only white calm surfaces.
Made in the company  Furniture Workshop PROhoroV ,
prohorovdom.ru
G. Krymsk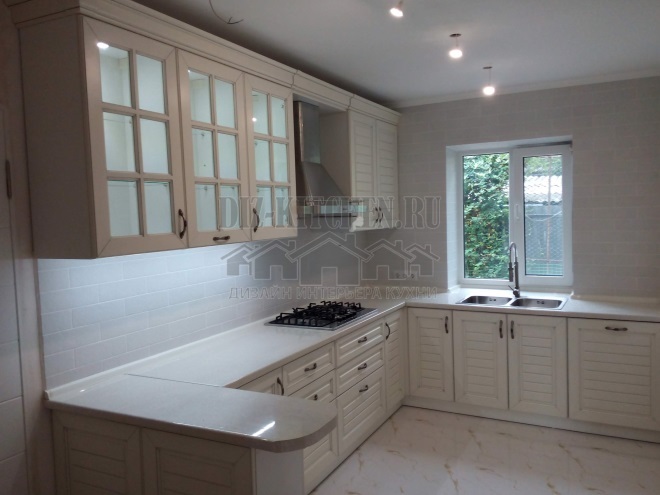 Attention! Earned on our website kitchen designer. You can familiarize yourself with it and design your dream kitchen for free! May also come in handy wardrobes designer.
The room is completely light: furniture, walls, floor, countertop. The exception was a metal hood and a black hob. But they do not stand out too much against the general background.
In a furniture set, first of all, everything is subject to functionality. The room is narrow, so the wardrobes occupy the central wall and the part with the window.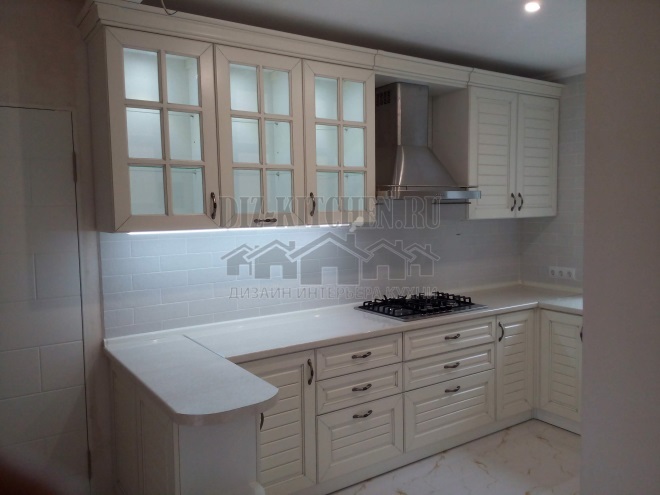 We have a sink under the window. This is a very good place to do routine boring work, besides, it is located far from the gas surface and no spray just gets there.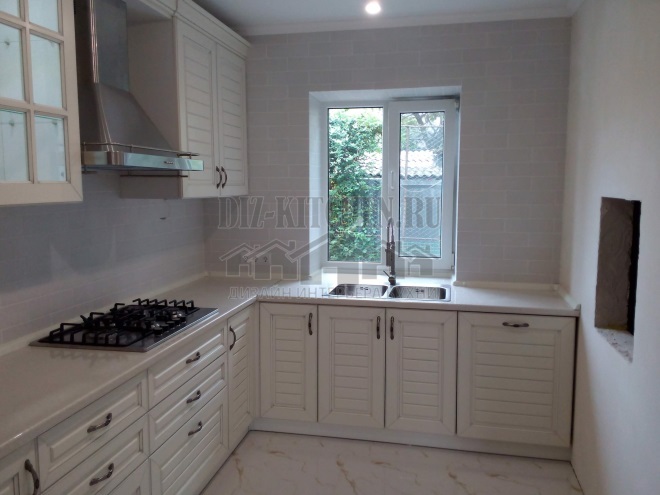 The furniture center (hood) is slightly shifted to the right. This is done in order to increase the area of ​​the worktop. Additionally, the bar counter, installed perpendicular to the headset, extended the tabletop. In addition, it may well serve as a substitute for a dining table.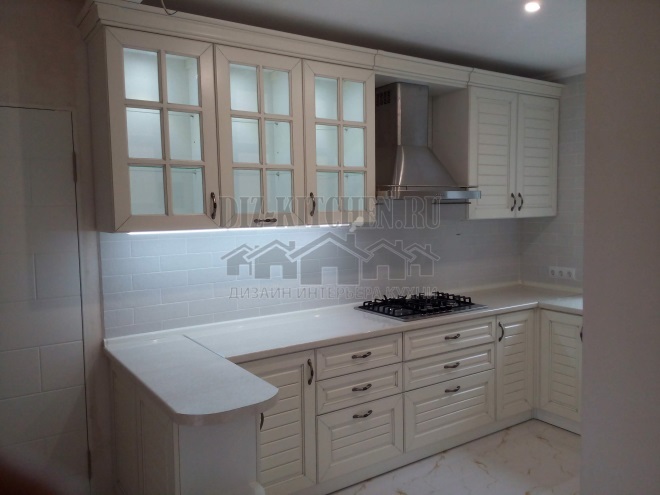 The furniture body is made of laminated chipboard. Simple and laconic MDF facades are made according to joinery technology (frame assembly), covered with Saerlack varnish on top. They appear bleached, as if sunburnt. And the typesetting horizontal planks themselves made the furniture surfaces unusual and interesting.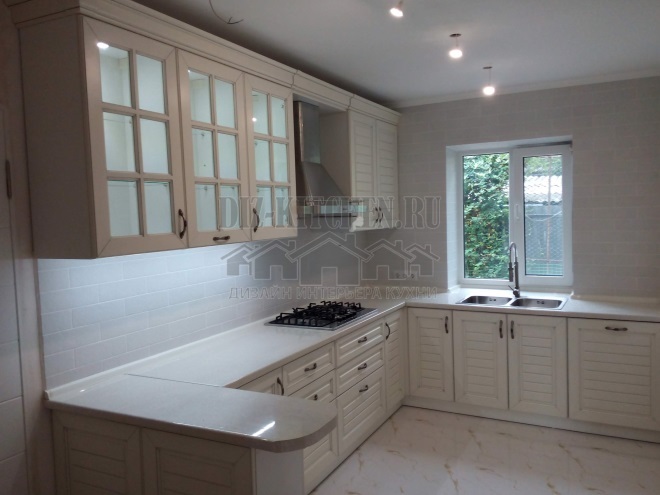 Glass showcases have slightly diversified a number of blind facades, giving the interior lightness.
Blum fittings have made the opening and closing of doors much more convenient by optimally organizing the use of the kitchen. Drawers and doors open very smoothly, and the lifts are not only comfortable, but also completely safe.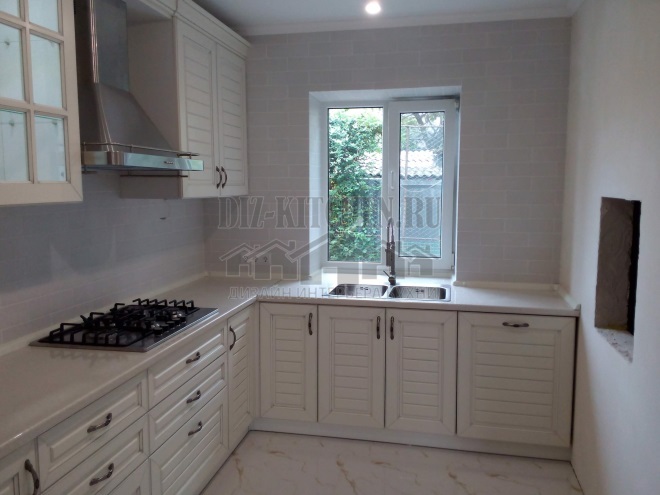 Abundance of light, natural surfaces, naturalness and naturalness - all this is in our kitchen. And for that we love her.
average rating 0 / 5. Number of ratings: 0
No ratings yet. Be the first to rate.