Our cuisine is unique in some way. In any case, I have not seen such an incarnation anywhere else. I love the minimalistic style and the sense of spaciousness that it gives. Laconic furniture visually dissolves in space, creating an abundance of air and light. But you must admit that it is also impossible to imagine a kitchen without cabinets.
Made in the company  Workshop "Pristol",
pristol.ru
G. Istra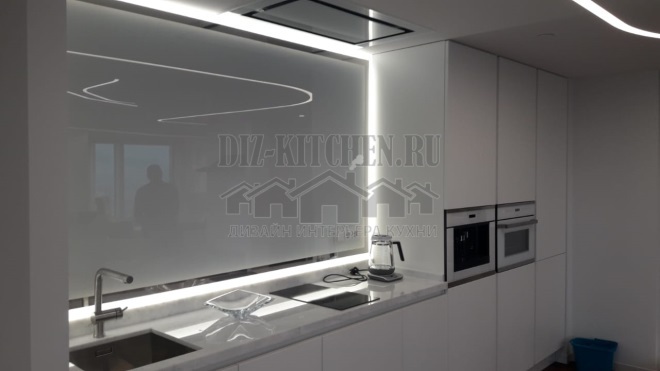 Attention! Earned on our website kitchen designer. You can familiarize yourself with it and design your dream kitchen for free! May also come in handy wardrobes designer.
The kitchen is medium in size, there is where to go for a walk, and we thought of leaving only the lower tier and a three-section pencil case on the side. The vacant space was occupied by a glossy wall panel. To make it not just an empty area, a backlight was installed along the entire apron. And the result is an incredible space-changing effect - a large niche with a deeper perspective.
All other cabinets are recessed into the wall, creating an almost uniform plane. Additionally, the wall panel can act as a mirror, since everything that happens in the room is reflected in it.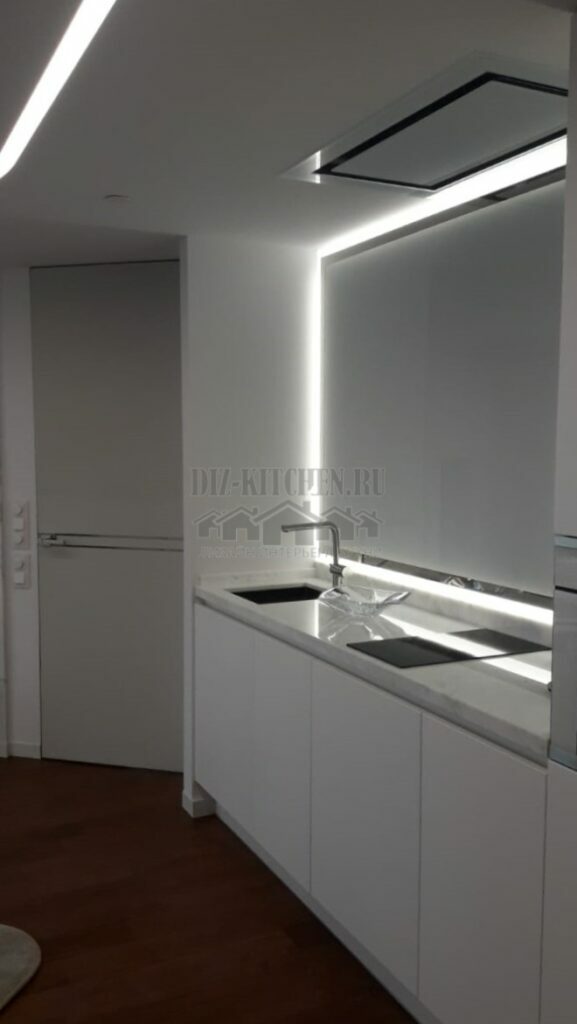 The apron is made of tinted glass with lighting along the entire perimeter. For this, a stainless steel plate was used.
The body is made of laminated chipboard, the facades are made of MDF, coated with a semi-gloss varnish for enamel. In contrast to the mirrored apron, they look more matte, creating an interesting combination of textures: monochromatic, but at the same time contrasting.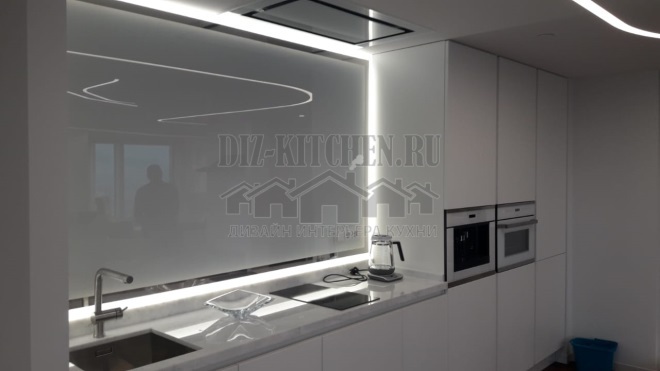 On the other side of the headset, there is a refrigerator, which organically fits into the overall color palette. A large hood is built into the panel almost under the ceiling. Despite the fact that it is located quite high, its power is sufficient for servicing a 4-burner hob.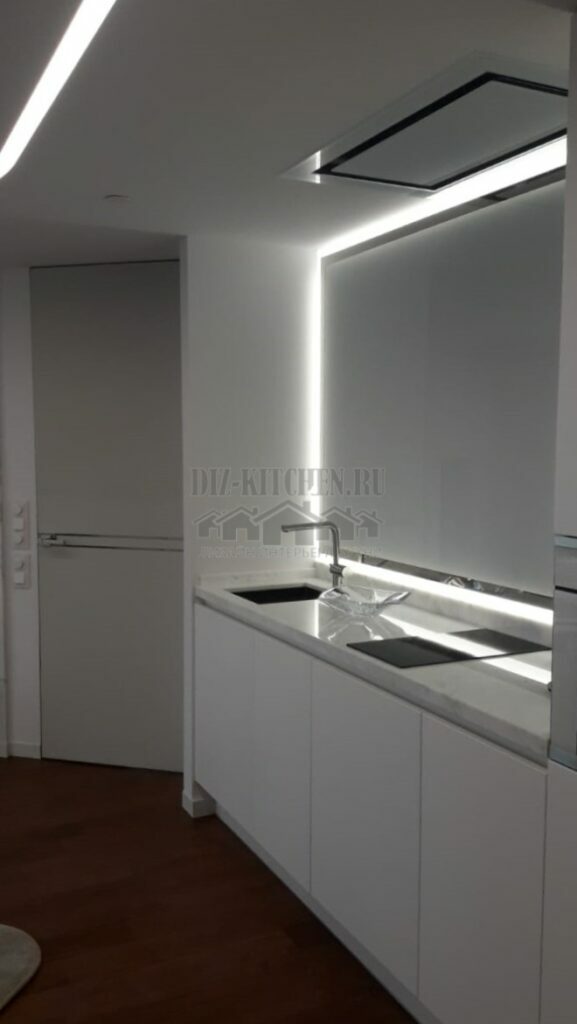 Thanks to the abundance of light and thoughtful layout, we managed to create a bright, catchy and stylish space.