The room is made in the style of the everlasting classics. The facades are made of MDF. Their color is light. A brown table top is also provided. The layout of the kitchen is angular. On a fairly limited area, it is required to place cabinets and the equipment necessary for comfortable cooking. It is important that the speaker installed in the room fits perfectly into the interior.
Photo source - ok.ru/mebel37ples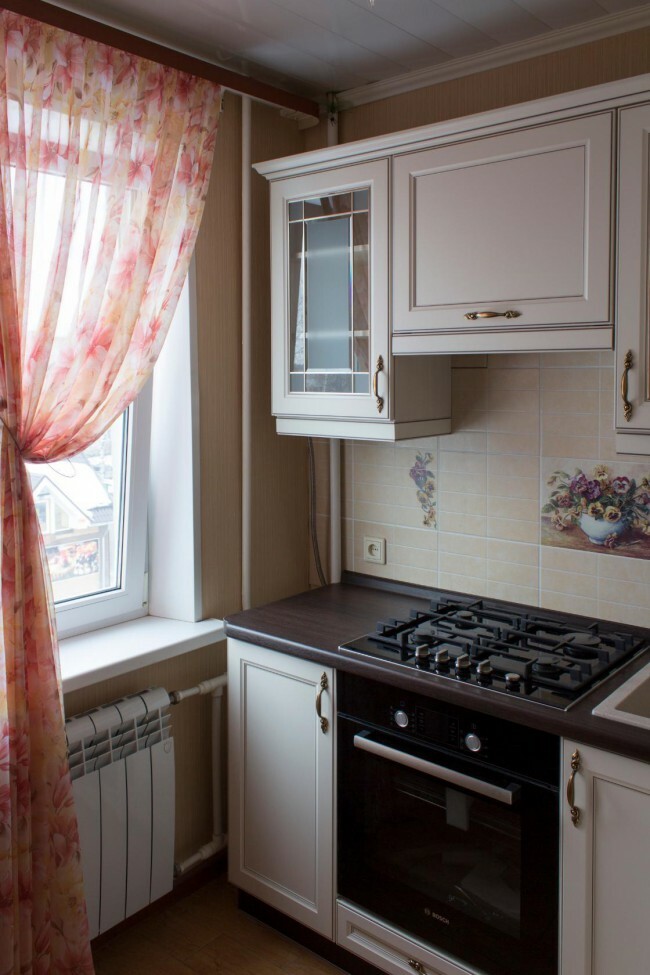 Attention! Earned on our website kitchen designer. You can familiarize yourself with it and design your dream kitchen for free! May also come in handy wardrobes designer.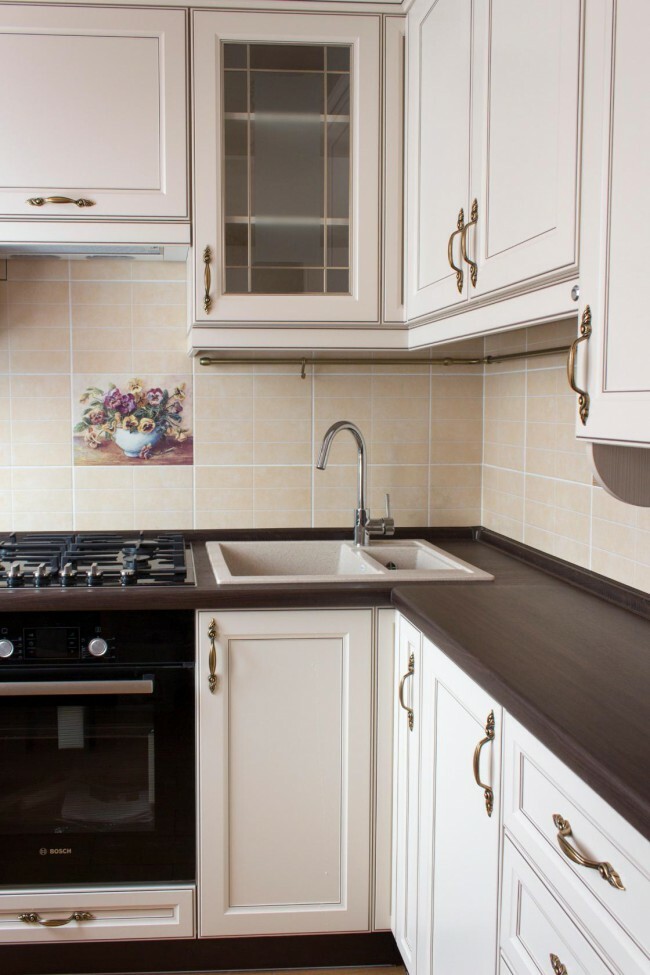 They managed to create a stylish and incredibly neat space. Facades of light colors are successfully set off by the plinth and countertops in dark colors. The room becomes expressive. The space does not look cluttered.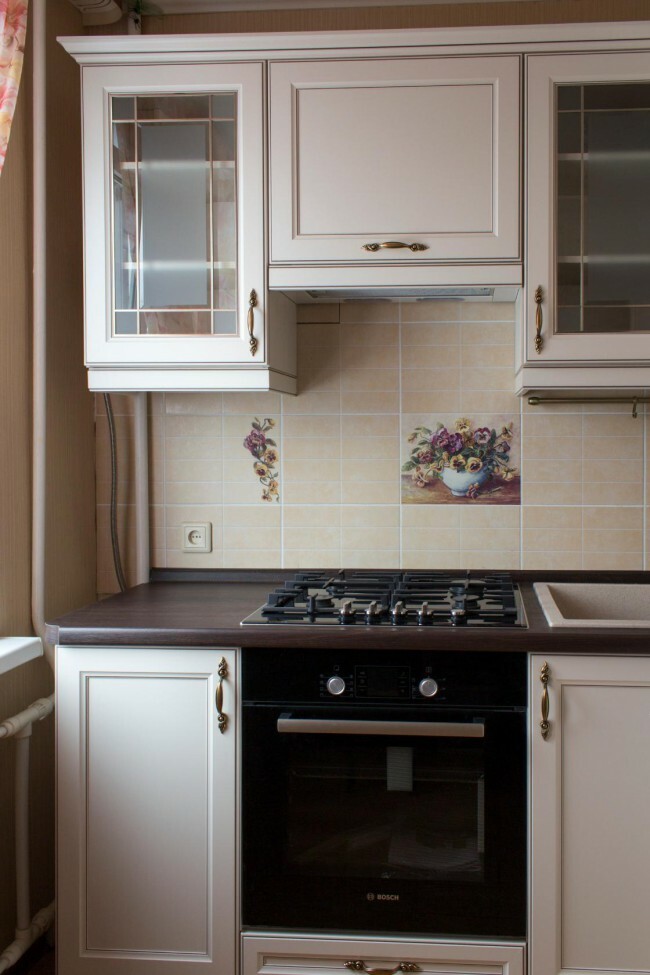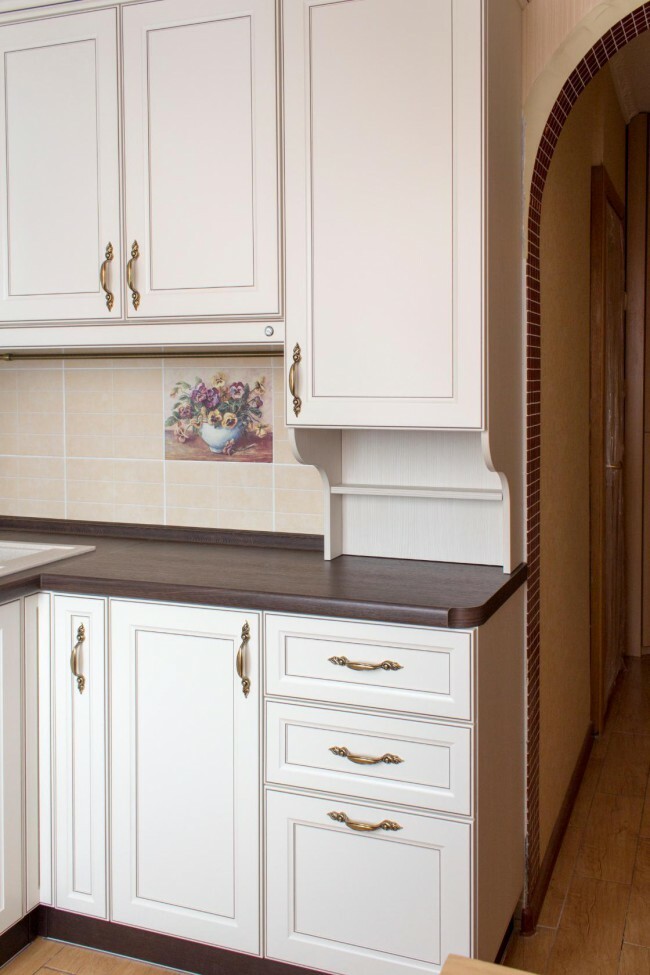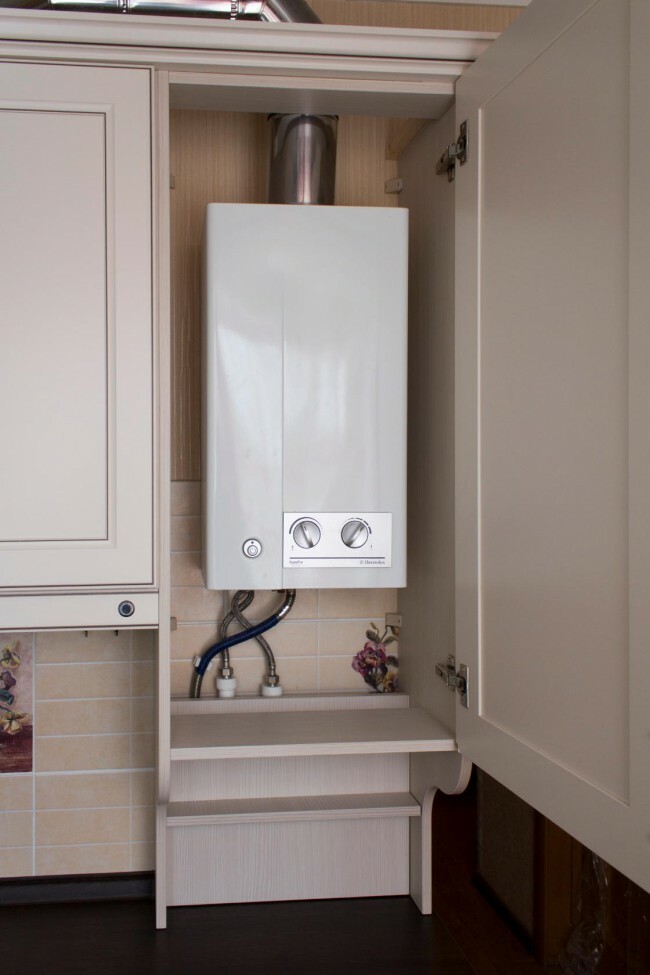 The kitchen uses facades made of high quality film MDF. The ivory shade and skillful milling give the space a special splendor. A specially applied patina is necessary to give a special aging effect. Pens matched to the tone.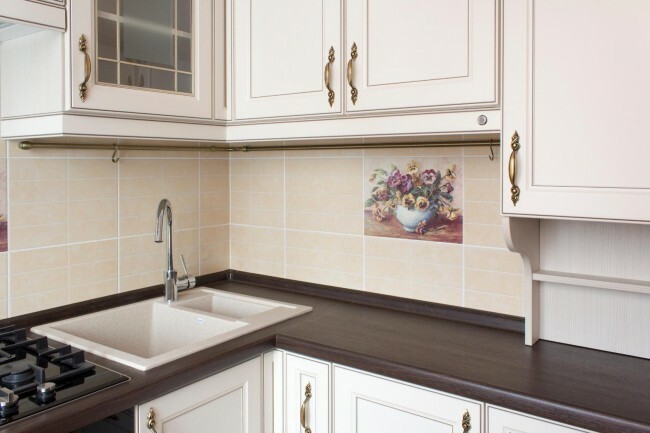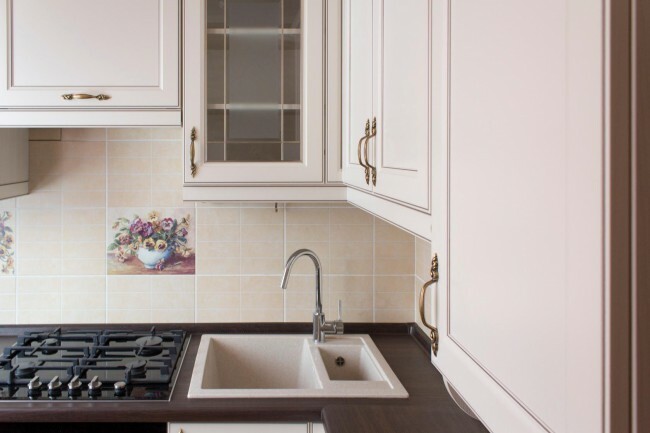 There are also the necessary elements characteristic of the classic style. Facades, baguettes, whimsical roof rails are designed in the same color and style. The bottom baguette not only decorates, it has a practical function. It is on it that the backlight is provided. The front panel of the slider is made of the same material as the fronts.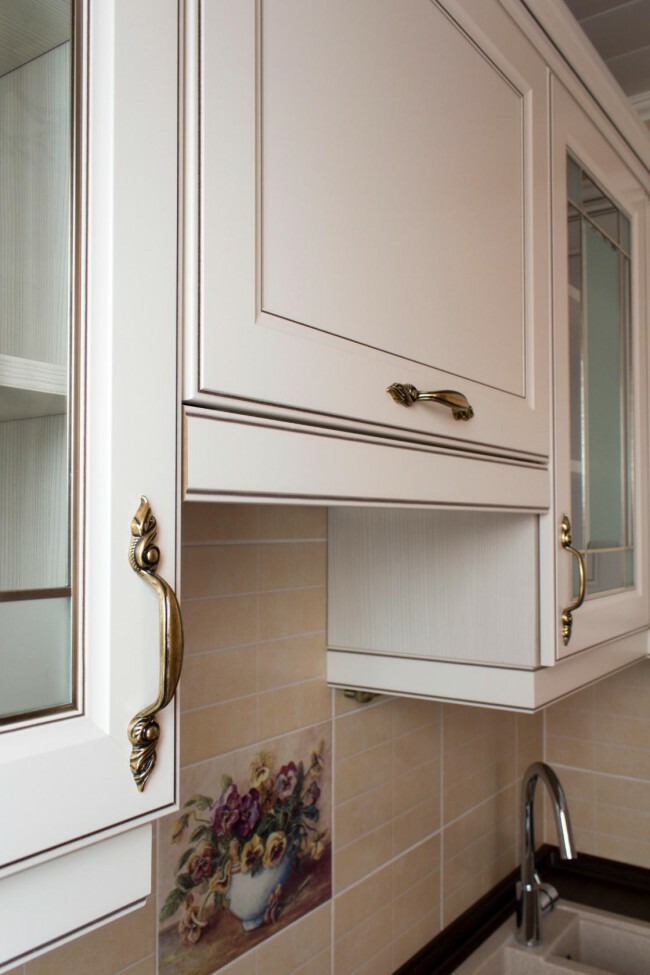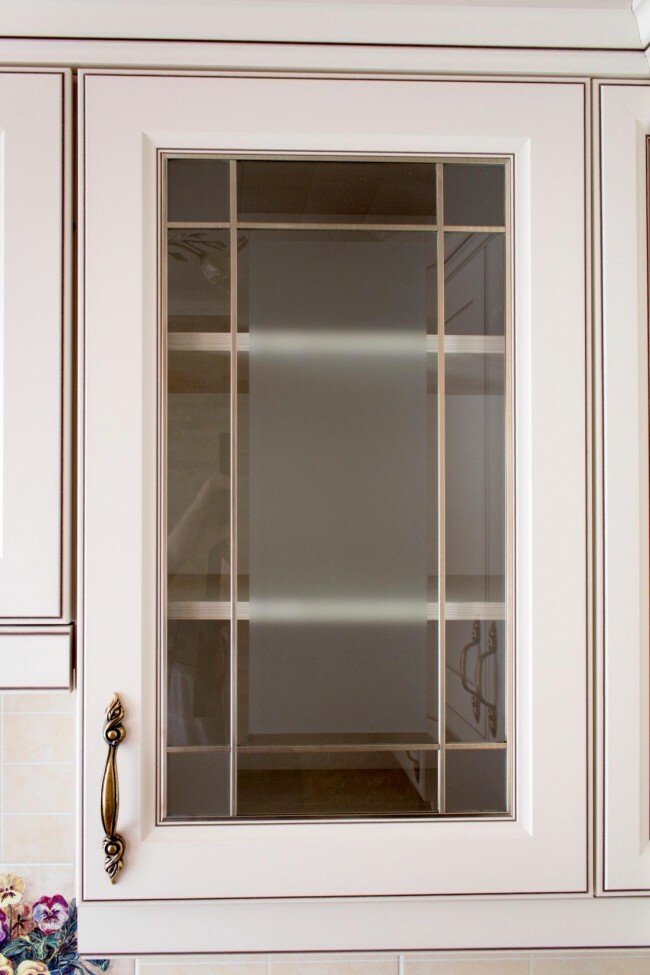 Since the room is small, the hob and sink are placed close to each other, on the same wall. This option is not good enough, so you should avoid it.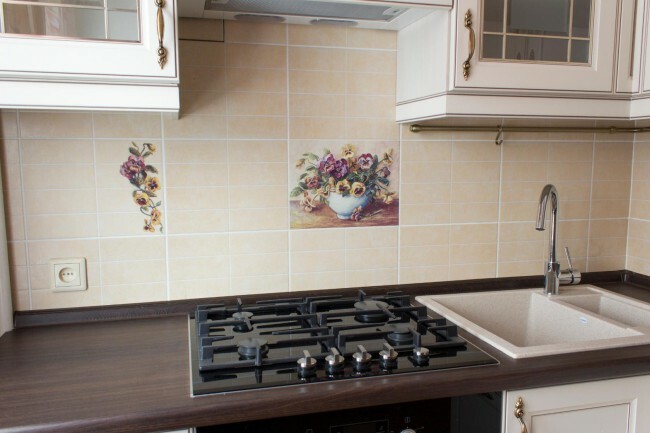 To connect the tabletop, eurozapil is used: screed and glue. The connecting strip is not used. It is very beautiful, but it needs careful maintenance. It is forbidden to leave moisture at the joint, it is important to wipe it off immediately.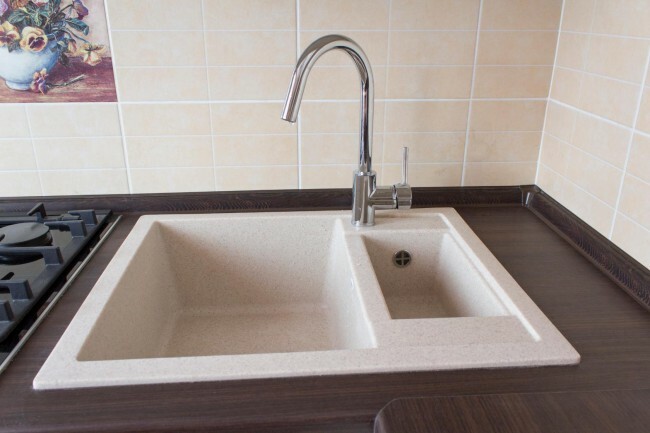 At the sink on the right, there is an area for preparing delicious meals. It is comfortable and large enough that it is convenient to prepare food. Capacious drawers of a pull-out type are provided especially for storing various dishes.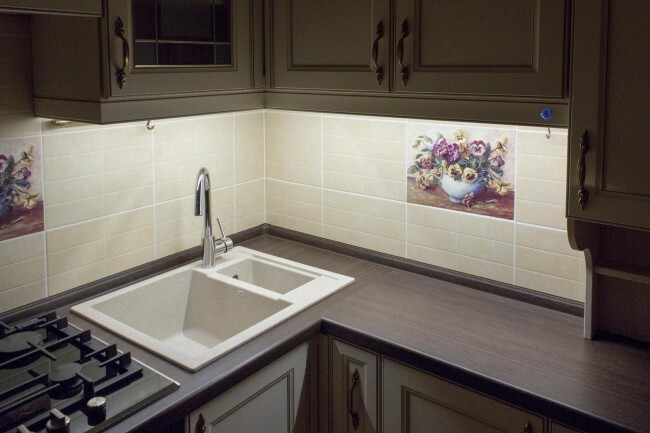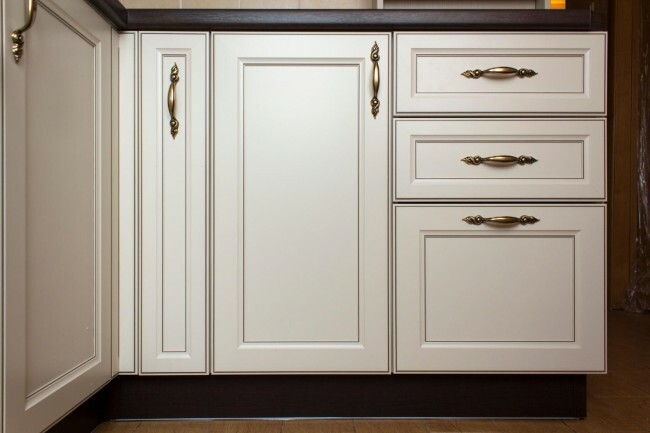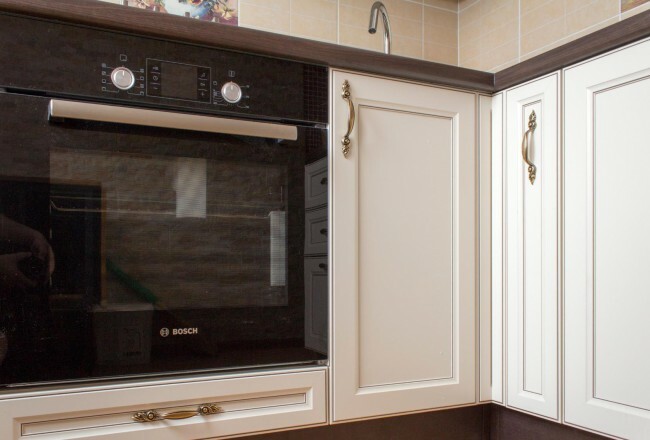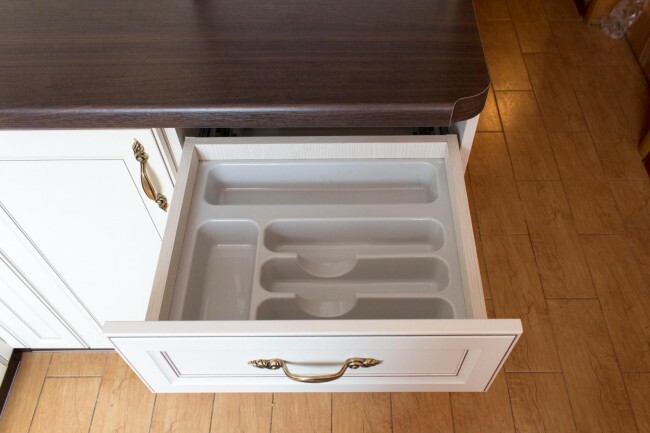 Cabinet with provided drying located to the right of the sink. If desired, you can rearrange the grilles by swapping them. This will allow you to quickly take out the dishes. You don't have to stand on tiptoe to reach your favorite mug.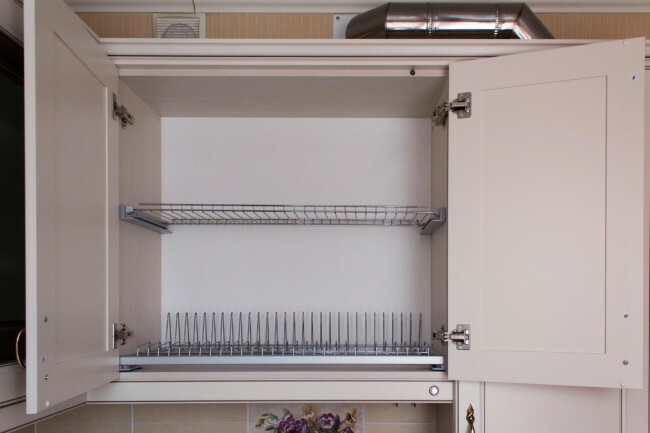 The refrigerator is installed in the hallway in a special niche.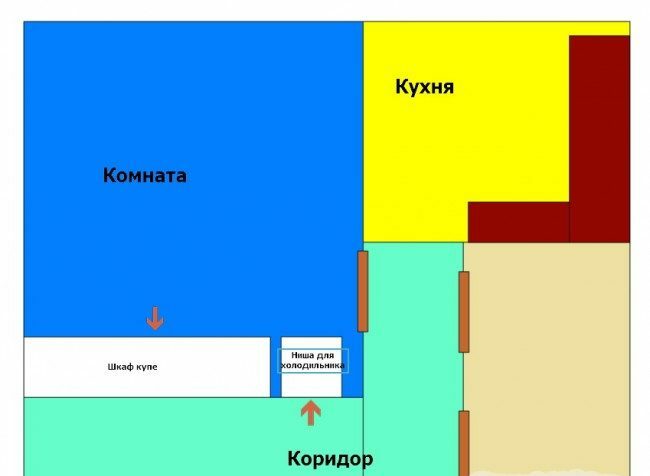 Wardrobe with integrated hood looks very neat. The color of the corrugated pipe is the same as that of the frames. At the same time, convenient storage spaces remain on each side of it.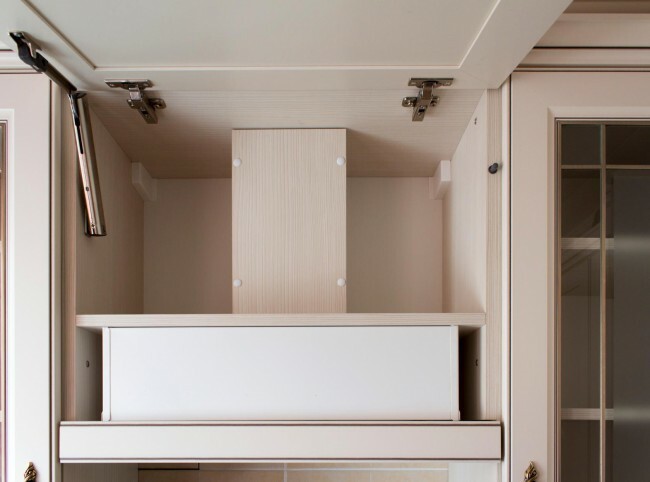 Do you know what a kitchen apron is?
Kitchen cabinet facades
9.78%
Apron hanging on a hook next to the sink
15.11%
Wall between the bottom edge of the wall cabinets and the worktop
75.11%
Voted: 225
average rating 5 / 5. Number of ratings: 1
No ratings yet. Be the first to rate.