Today I want to share my impressions of our cuisine. Having moved into a new apartment, the first thing, of course, was the renovation and decided to start with the kitchen. Of course, it had to be functional, beautiful and, most importantly, comfortable. We tried to make it in such a way as to please all family members and, I think, we succeeded, because real professionals worked on it.
The kitchen is made in the company:
Furniture factory "MS-Furniture"
G. Moscow
More about the company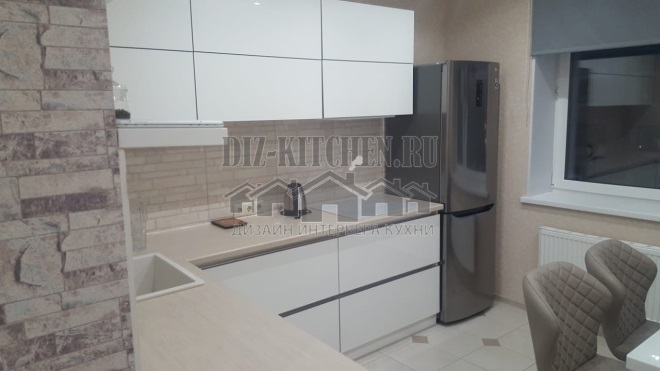 The kitchen is very bright and spacious. Furniture fronts are made of Spanish plastic Alvic LUX. The material at the base of the table top is a moisture-resistant chipboard covered with plastic. Everything looks very organic together. The Blum fittings used are of high quality.
Attention! Earned on our website kitchen designer. You can familiarize yourself with it and design your dream kitchen for free! May also come in handy wardrobes designer.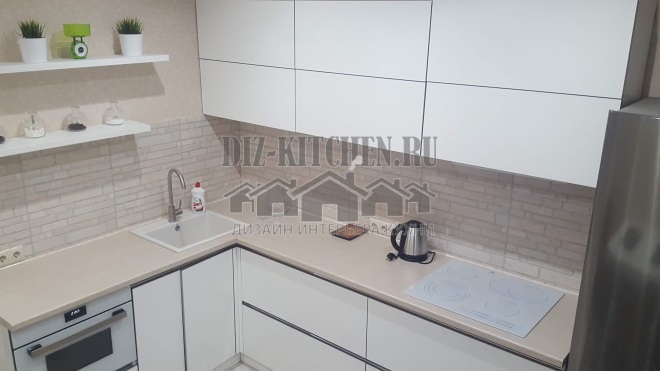 The set with dimensions of 2400 * 1900 mm turned out to be very modern, because it has integrated handles (in the lower tier) and TIP-ON mechanisms (in the upper facades), to avoid unnecessary contact of hands with the surface cabinets. And this is very important in the kitchen, because when you prepare food, your hands are not always clean, they are often wet and all this leaves its marks. Such facades are very convenient, easy to use and cool interior design.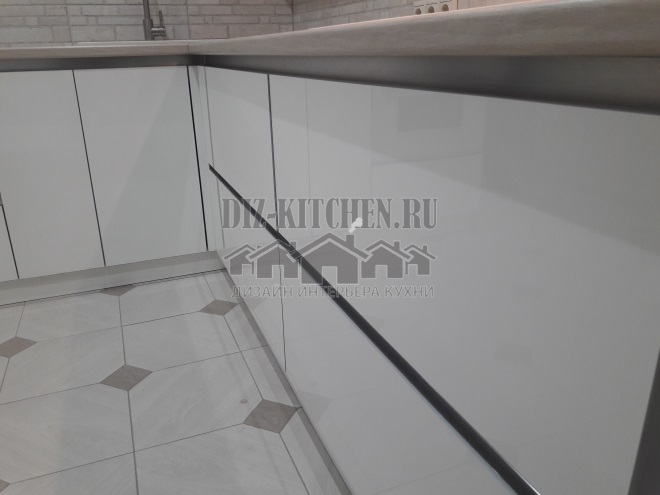 Hanging cabinets are only on one wall, but they are roomy enough to allow a second wall decorate with shelves, on which, depending on your mood, you can place flower pots, trinkets or some elements decor.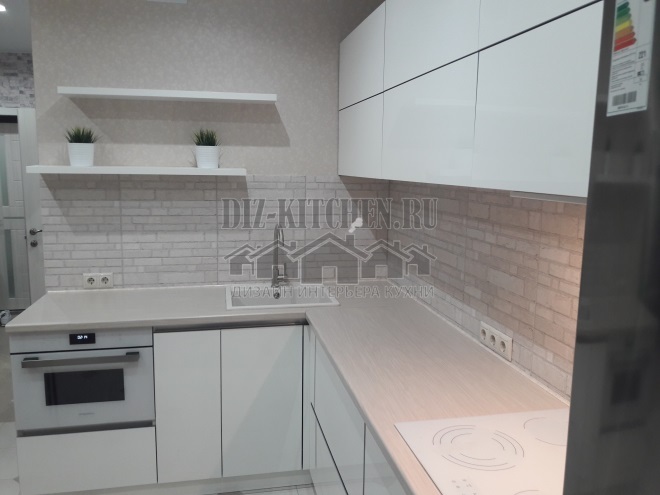 The ceramic backsplash and decorative brick masonry turned out to be especially remarkable. They bring some liveliness to the monochrome interior. The metallic fridge goes well with other dark elements in the kitchen (roller blinds on the window and oven). In the same modern style, we also selected chairs for the dining table. Their color echoes the light-colored countertop and backsplash. The floor tiles also match the mood of our kitchen.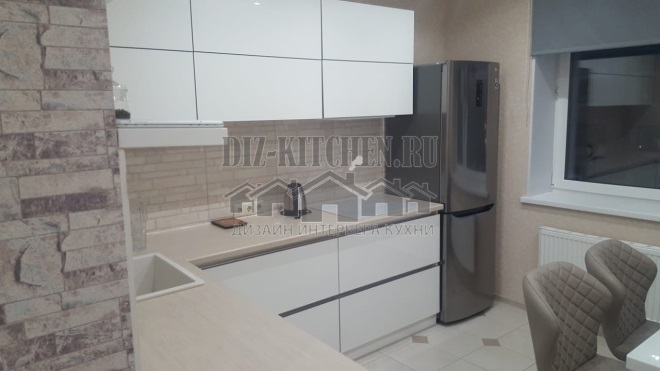 Our whole family was very pleased with the result! The kitchen turned out to be light, delicate and even a little romantic, but the main thing is that it corresponds to modern trends and looks very fashionable. Corner layout offers a lot of air and light. We are very glad that specialists and true professionals took into account all wishes, and as a result, we have a wonderful place for the whole family.
average rating 0 / 5. Number of ratings: 0
No ratings yet. Be the first to rate.