For me, color matters a lot. It is he who determines the mood that reigns in the house and it depends on how often you want to be in a particular room. Therefore, we chose a white and burgundy glossy kitchen for 290 thousand rubles. rubles - juicy and effective.
The kitchen is made in the company:
Design studio "Kitchen Paradise"
G. Moscow
More about the company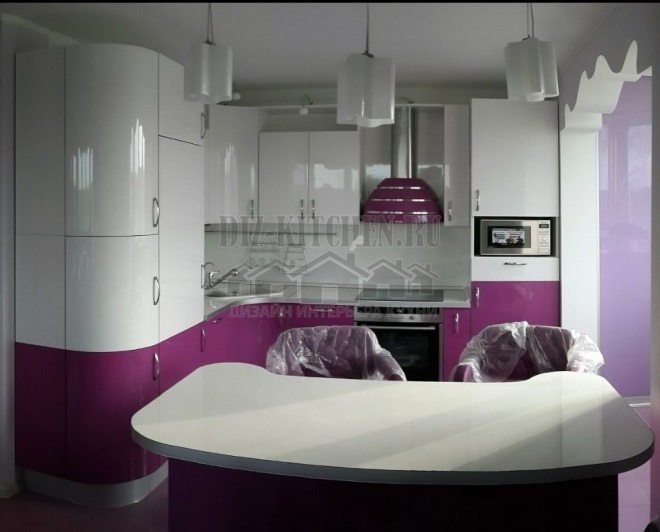 It is a bright shade, original and expressive. The color is energetically strong, festive and elegant. On white, he only wins. The white backsplash and table top accentuate the depth of color, which seems even more intense. And the light facades are simply dazzling against the background of the dark bottom. It is very convenient that on the burgundy gloss, pollution is practically not visible, which the lower row of facades especially "suffers" from.
Attention! Earned on our website kitchen designer. You can familiarize yourself with it and design your dream kitchen for free! May also come in handy wardrobes designer.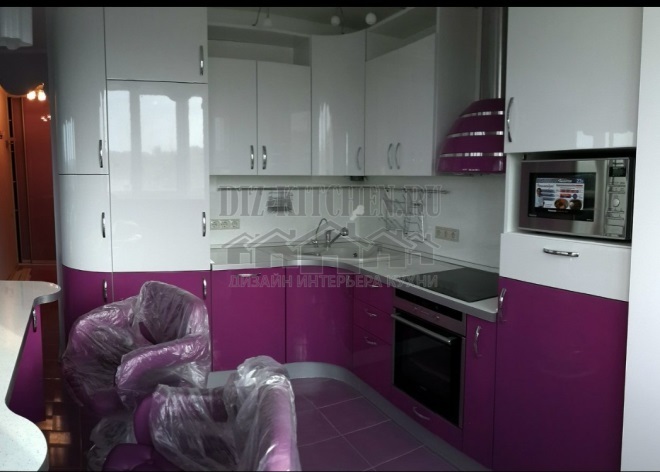 The kitchen is strictly divided into two parts - a light top and a dark bottom. The same color scheme continues on the pencil case and on the island table. There are a lot of furniture sections. This is not only the upper and lower row, but also a pencil case, a wardrobe to the ceiling at the entrance with radial doors and an island-dining table with additional side tables. In the lower ryazh there is a dishwasher, and behind the facades of a tall cabinet at the entrance, there is a refrigerator with a large freezer.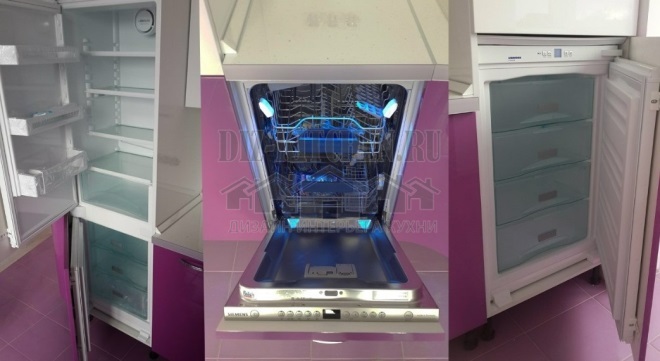 Furniture case from laminated chipboard. The facades are made of MDF, covered with enamel on top. The gloss looks very impressive, besides, solid sections without any decor seem lighter and not so massive.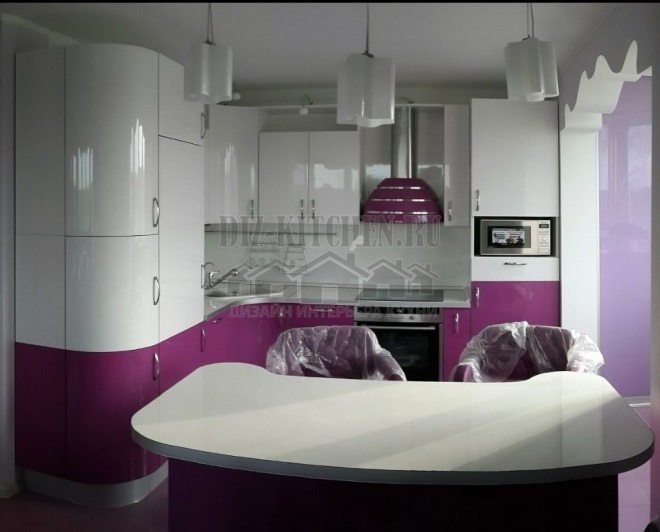 White plastic top. Dome hood, recirculation, Faber BRIO (made in Italy), 90 cm wide. The original shape and painting in the color of the facade made it the highlight of the whole set. This is probably one of the most original dome hoods. And thanks to her, the modern suite has acquired a compositional center, as in classic furniture.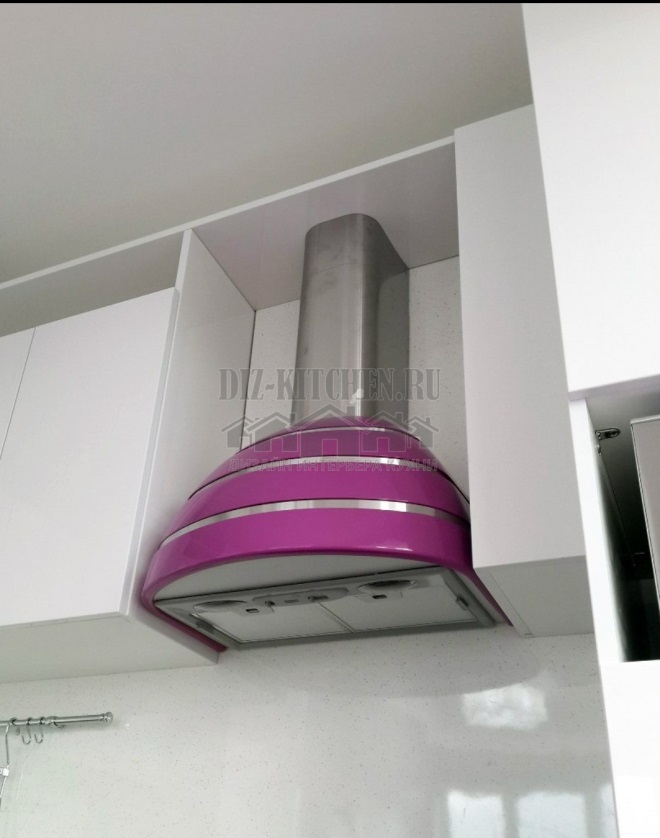 In the corner (at the junction of the cabinets) there is a spacious ceramic sink for two bowls, with a filter for water purification and two wings. It practically merges with the light-colored countertop and apron.