Russia, Moscow region, Moscow+79041000555


It takes ~ 2 minutes to read
The small kitchen is only 6 square meters in Provence style and features beautiful blue walls. Tiles imitating tiles were used for finishing the apron.
Photo source - prosto-gost.livejournal.com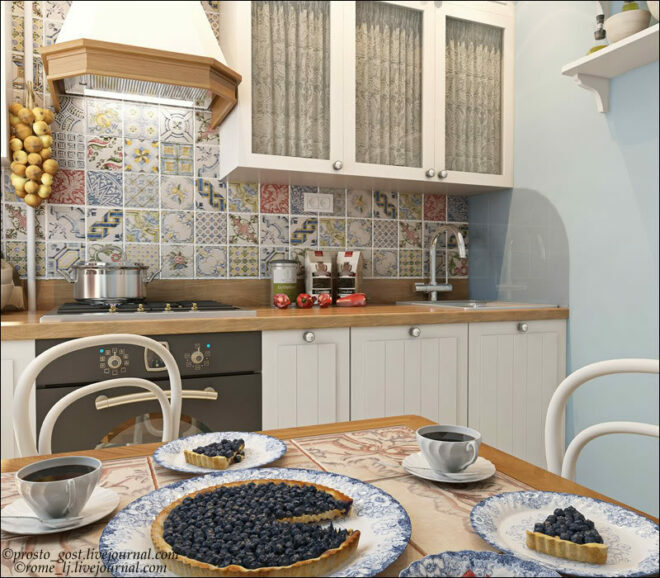 Attention! Earned on our website kitchen designer. You can familiarize yourself with it and design your dream kitchen for free! May also come in handy wardrobes designer.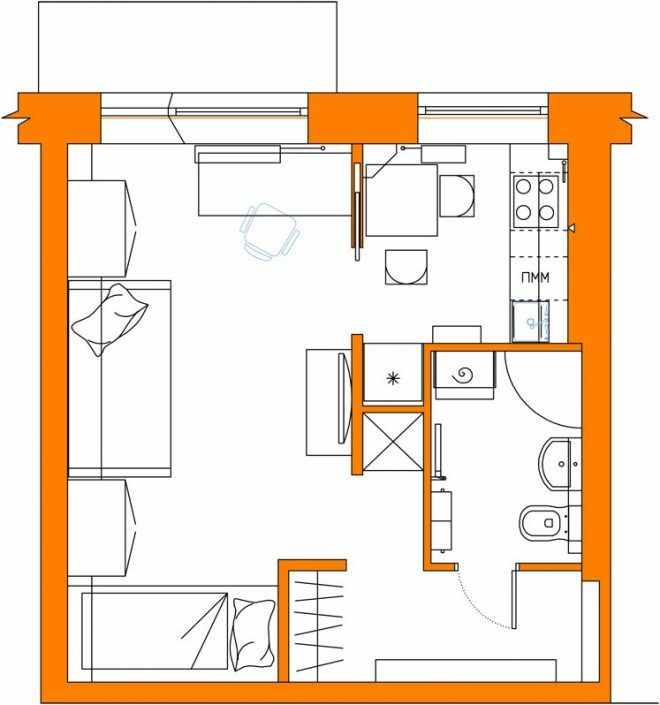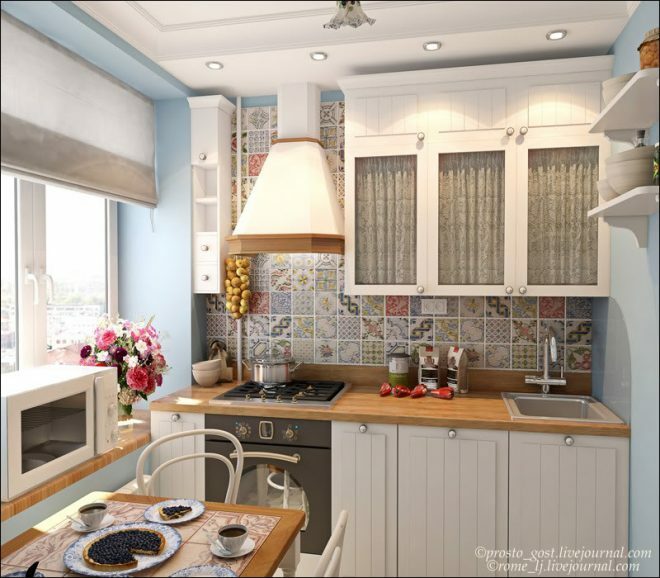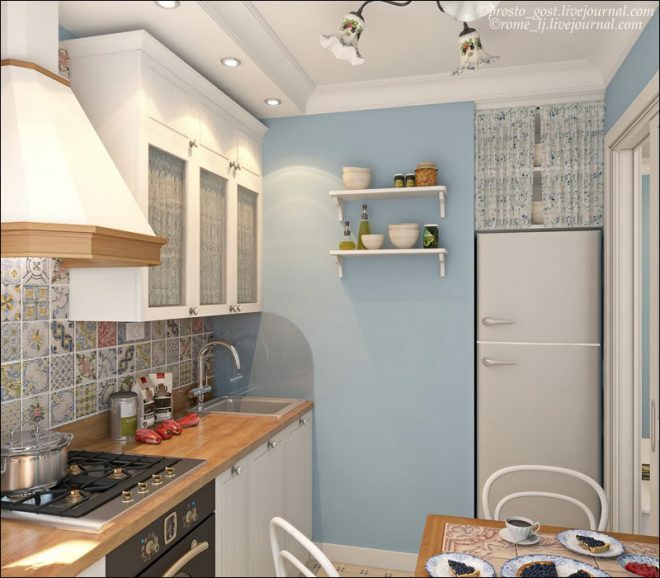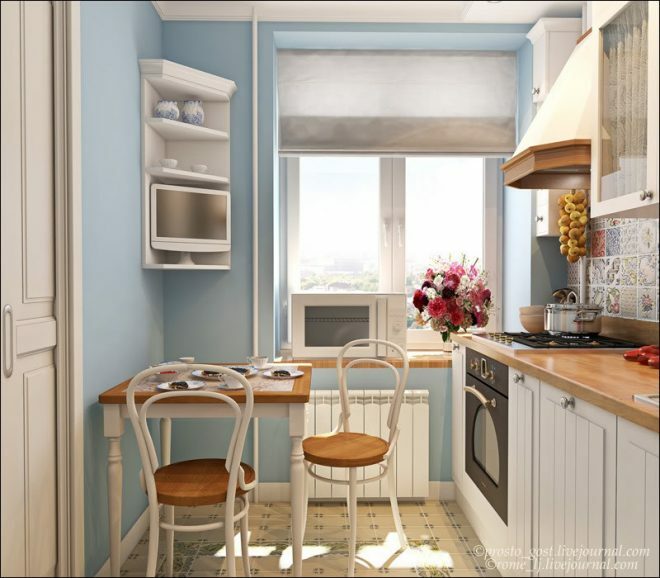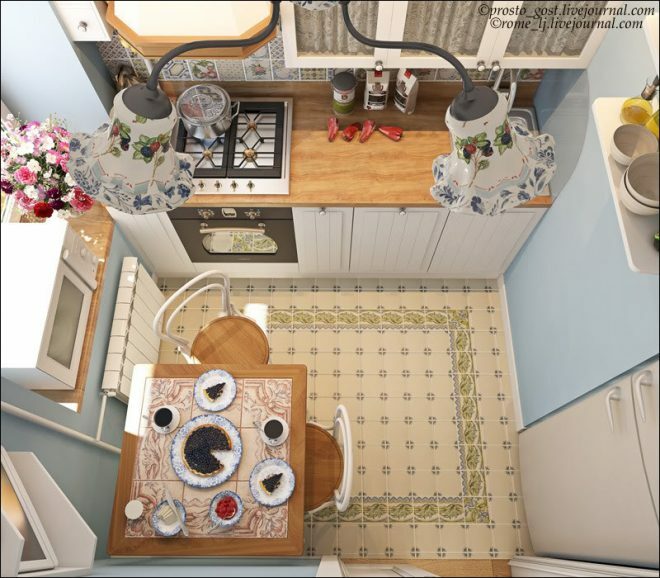 What does it mean to arrange furniture according to feng shui?
The stove (the main element of the kitchen) should not be in the corner
33.08%
Refusal from mirrors and height differences
12.78%
Harmony of balance, soothing shades, purity
33.08%
Put the refrigerator next to the TV)))
21.05%
Voted: 133
In order not to lose, tell your friends
Follow us on social networks




Dear visitor!
With great interest I always read your comments to my articles. If you have any questions, do not hesitate to ask them, leave, please, Your feedback in the form below. Your opinion is very important to me. Thanks to your criticism and thanks, I can make this blog more useful and interesting.
I would be very grateful if you rate this post and share it with your friends. It's easy to do by clicking on the social media buttons above. Do not forget the article you like Add to bookmarks and subscribe to new blog posts on social networks.

Anna, editor of diz-kitchen.ru
© 2015 - 2022 | All rights reserved. At a reprint of materials the active link to the source is required. | User agreement and privacy policy
All characters and stories are fictional, and any coincidence with real or living people is accidental.