High demands are always placed on street cuisine, and in many respects. Firstly, this is the first furniture that catches the eye when entering a private house. And it should be interesting and attractive, because it is from here that the perception of housing and the mood of the whole house begins. Secondly, the outdoor kitchen must withstand all the effects of bad weather (moisture and temperature), and last a long time.
Made by company Solid wood furniture Skazka ,
www.instagram.com/skazka_mebel_na_zakaz_anapa
G. Anapa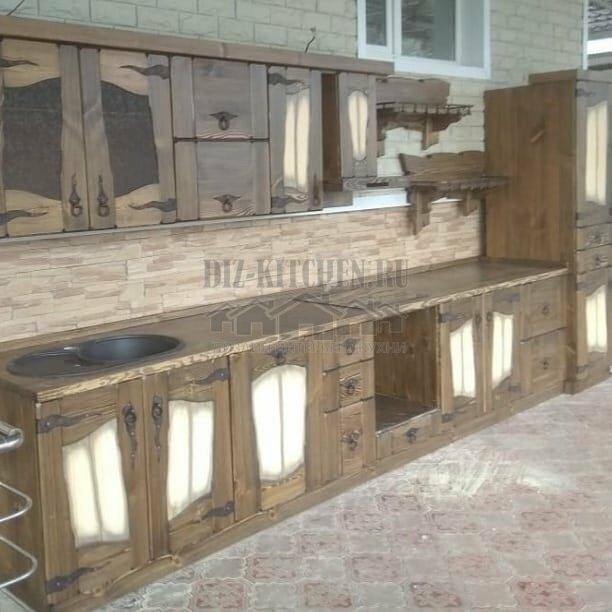 Attention! Earned on our site kitchen constructor. You can get acquainted with it and design the kitchen of your dreams for free! Also may be useful wardrobe designer.
Our solid pine kitchen successfully combines both of these criteria. It is beautiful and original, and since the surfaces are treated with a special composition, it will last a long time, creating a special charming atmosphere in the evening when the whole family gathers on the street.
The furniture range is a straight set, which is closed by a tall pencil case and an outdoor refrigerator. Of course, the refrigeration appliance does not really fit into the concept of a rustic old kitchen, but it turned out to be simply necessary on the street.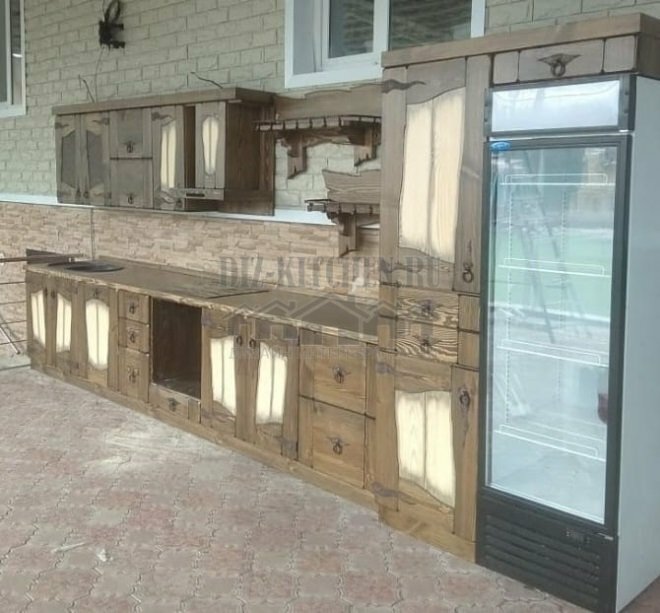 The color scheme of the headset is natural brown shades, light and dark. The stone-like wall panel in the form of small bricks fits well into the overall picture. Natural eco-friendly materials and a discreet natural palette have added even more coziness to the old-style kitchen.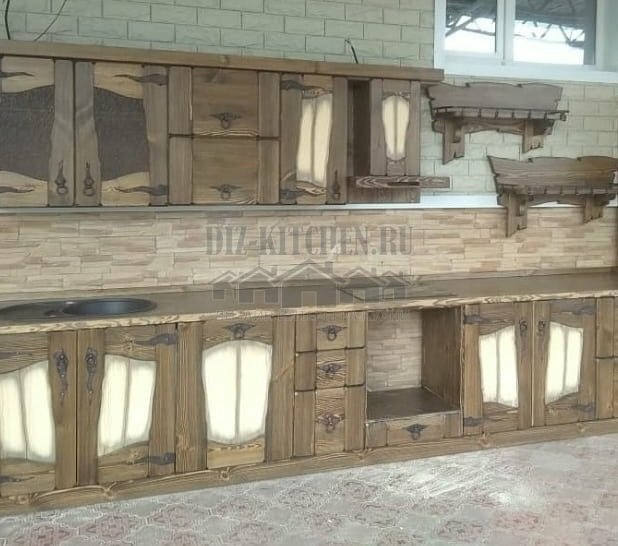 The headset has the center of the composition, which was not the hood, as is usually the case, but two asymmetric shelves. They brought some variety to the classic furniture range. Carved curly shelves will always attract attention, plus you can put and change all kinds of decor on them.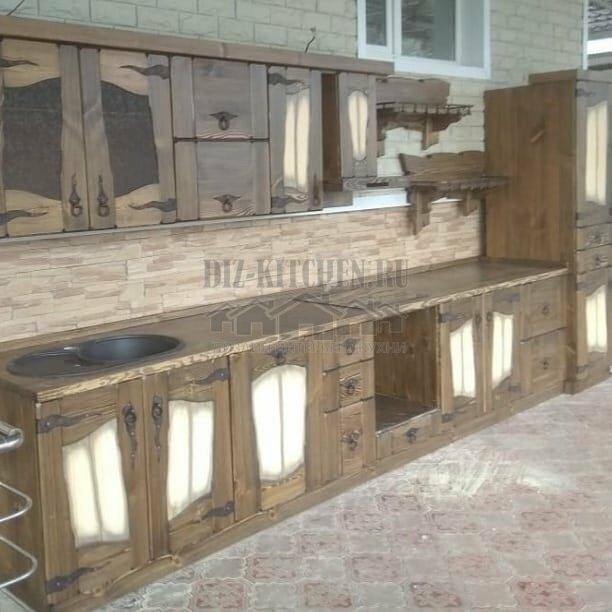 Furniture facades are emphatically rough and simple, each overlay is made of solid wood, which means it is individual. For greater expressiveness, the center of the section is lighter, and the panel is darker. The exception was the doors above the sink, both dark.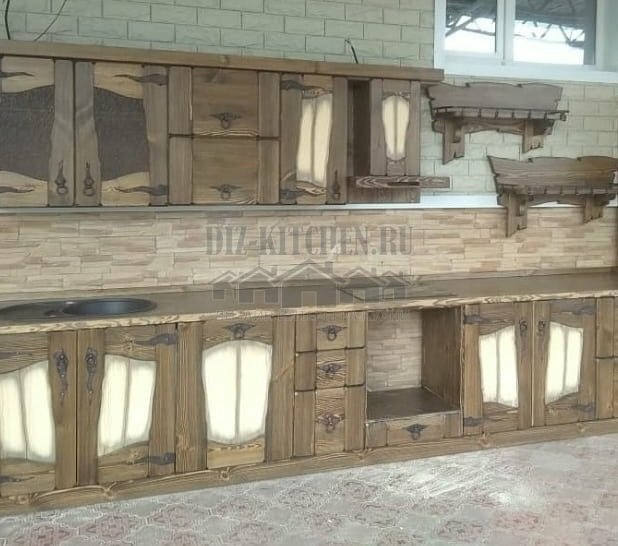 Household appliances should always be carefully placed in an old kitchen so that it does not stand out as a foreign modern object against the general background. We managed to do this - the hood was closed on all sides by wooden brown lining, and the hob almost merges in color with the wood-like countertop.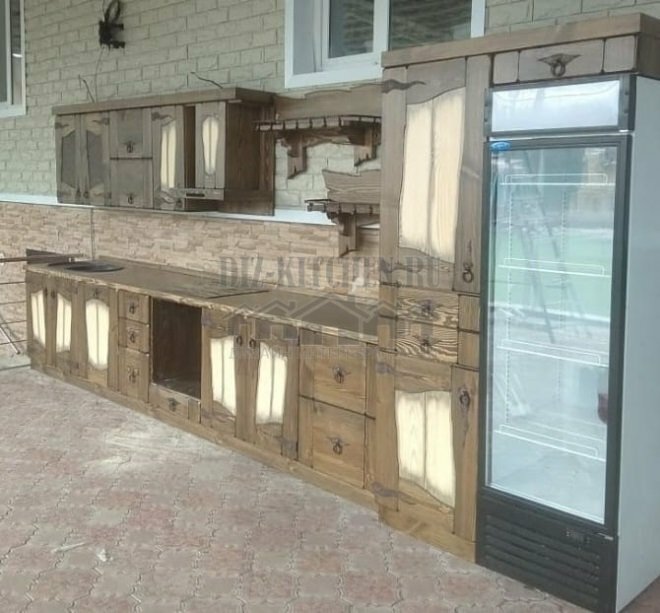 The original ring handles enlivened the furniture range, being its decoration. It is this form that is best suited for antique furniture.
What does feng shui furniture arrangement mean?
The stove (the main element of the kitchen) should not be in the corner
35.1%
Refusal of mirrors and height differences
13.25%
Harmony of balance, soothing shades, purity
32.45%
Put the refrigerator next to the TV)))
19.21%
Voted: 151
Average score / 5. Number of ratings:
There are no ratings yet. Rate first.