Our cuisine is unusual and interesting in many ways. I wanted original solutions and the first feature was the main color, quite rare for the kitchen. Calm blue tones are not typical for classical facades, more for modernity.
Made by company Wood harmony,
i-sosna.ru
G. Moscow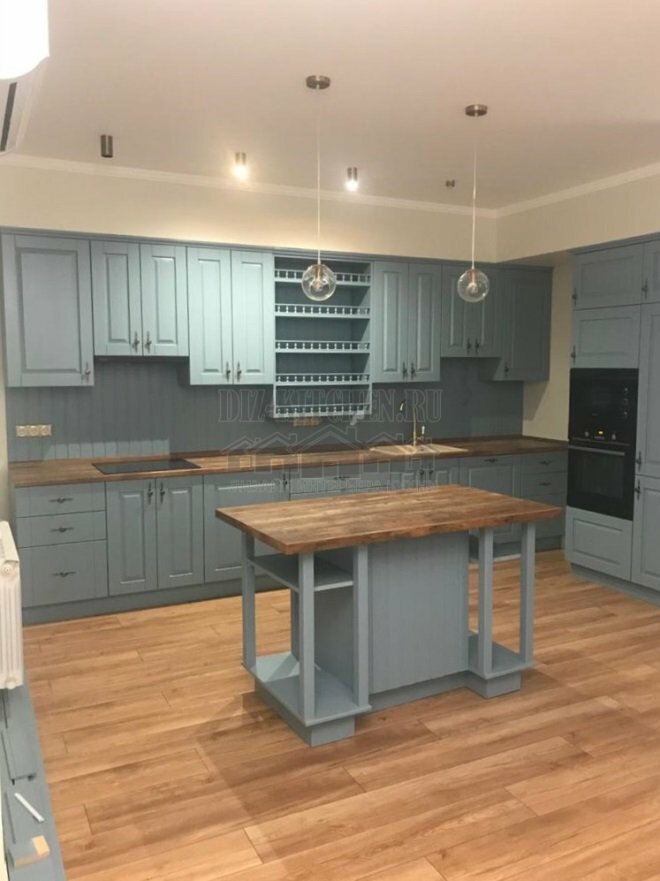 Attention! Earned on our site kitchen constructor. You can get acquainted with it and design the kitchen of your dreams for free! Also may be useful wardrobe designer.
Almost completely blue, the interior gives a feeling of freshness, coolness and peace. In the classics, there should not be many bright accents; pine wood is beautiful in itself. The gentle tone of the facades with a barely visible texture of natural wood brought a special color and sound to the atmosphere.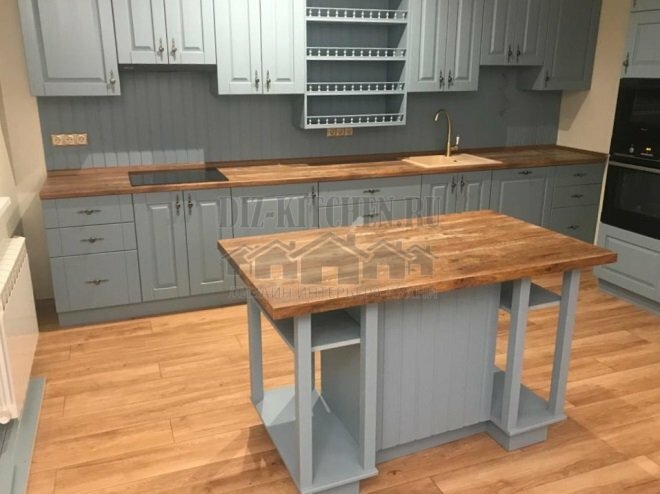 The room is quite spacious, and the cold blue visually enlarged the room even more. A headset is installed along the entire length of the 4-meter wall. Painted matt surfaces are practical and easy to care for. But the beauty of the tree is still visible, especially close up.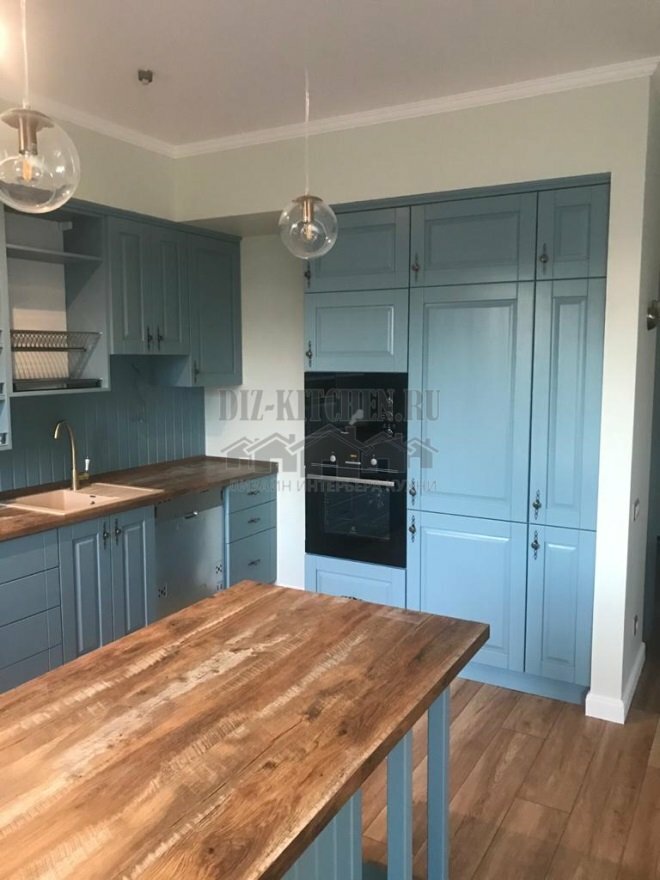 Another difference from the classic design is that in the center there is not a hood, as we are all used to seeing, but a large shelf with a balustrade balcony, which gave the headset some airiness and lightness.
The shelf is framed by cabinets, everything is strictly symmetrical and harmonious. On the sides of the shelf there is an extractor hood and a sink. The result was an uneven lower edge, which diversified and enlivened the slender furniture row. This solution makes the headset even more original.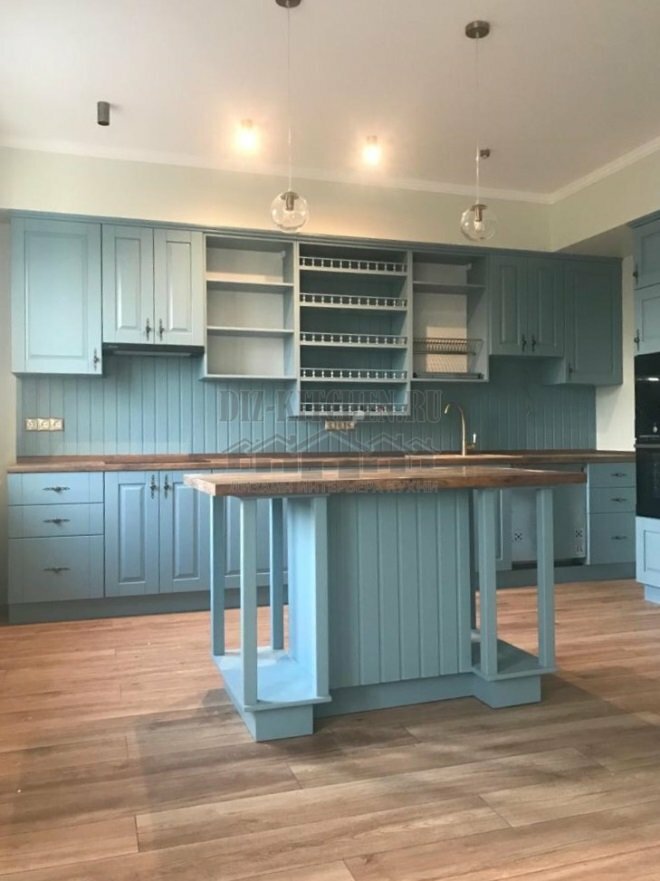 On the side of the main row of cabinets there is a built-in pencil case for household appliances, a refrigerator and there is still room for storage.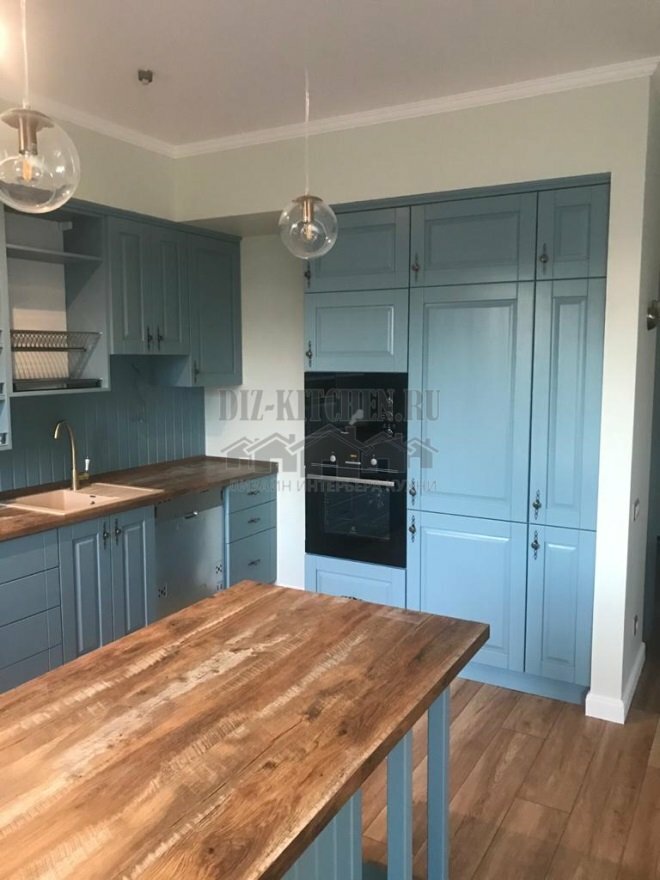 The wall panel in the form of a thin lining has become an organic continuation of the facades. Simple painted planks do not draw too much attention to themselves, do not distract the eye from the beauty of the oak countertops and wooden furniture.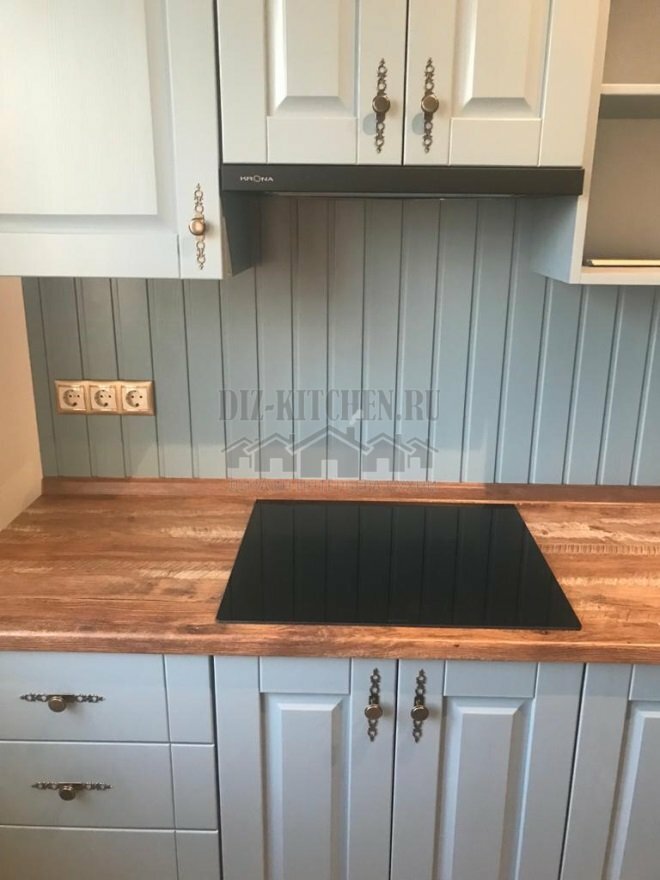 But the contrasting countertop made of solid oak does not allow the upper and lower facades to merge with each other. This brown dash was essential for a monochrome interior.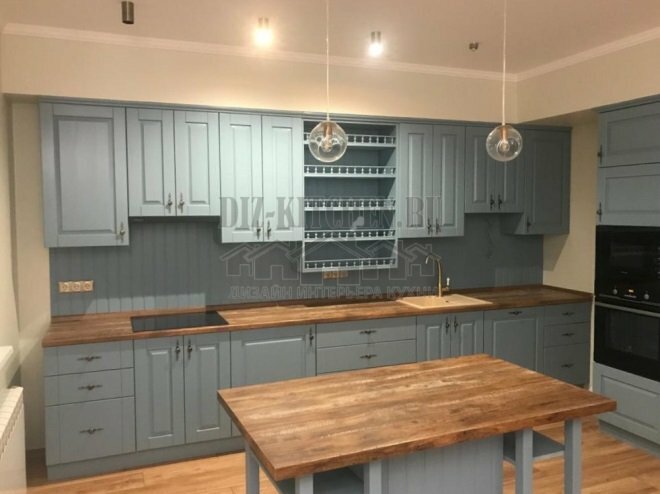 Unusual openwork handles-buttons have become a real decoration of an almost continuous row of sections. An elegant carved ornament looks very advantageous against the background of natural wood facades.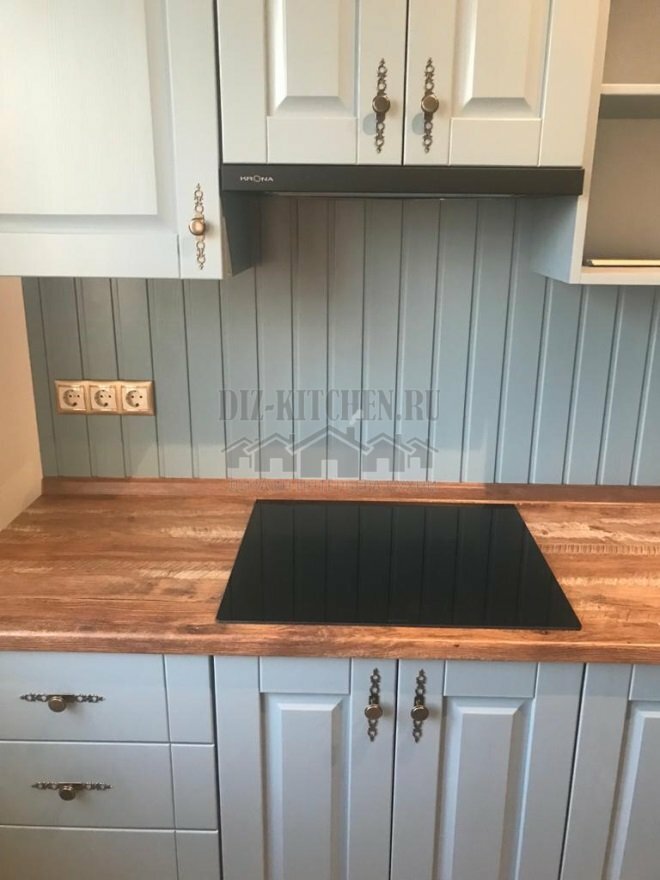 The island has increased the area of ​​the worktop. Due to the retaining slats, the furniture element does not seem so bulky. It is comfortable to sit behind the island and it may well serve as a dining table.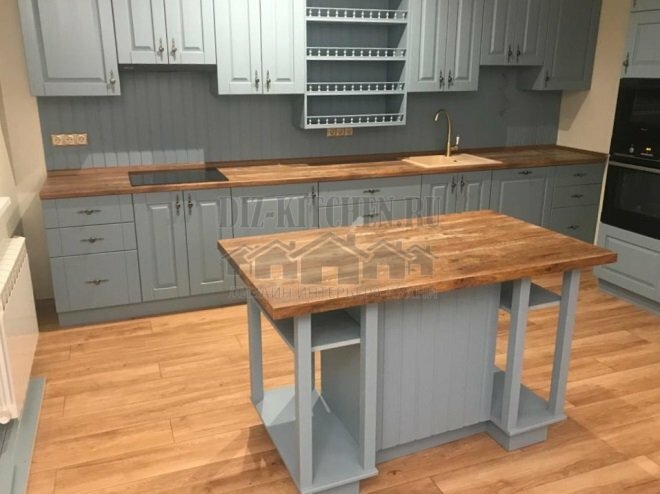 Our kitchen is always reminiscent of the blue sky and the sea, the atmosphere pleases and it is very pleasant to be in it.
Average score / 5. Number of ratings:
There are no ratings yet. Rate first.