An outdoor kitchen is the dream of any owner of a country house. In warm weather, cook outside and immediately enjoy the prepared dishes in a pleasant environment, in the bosom of nature - what could be more pleasant? We also got some symbiosis of ordinary cuisine and street food.
Made by company GeosIdeal,
mos-gi.ru
G. Moscow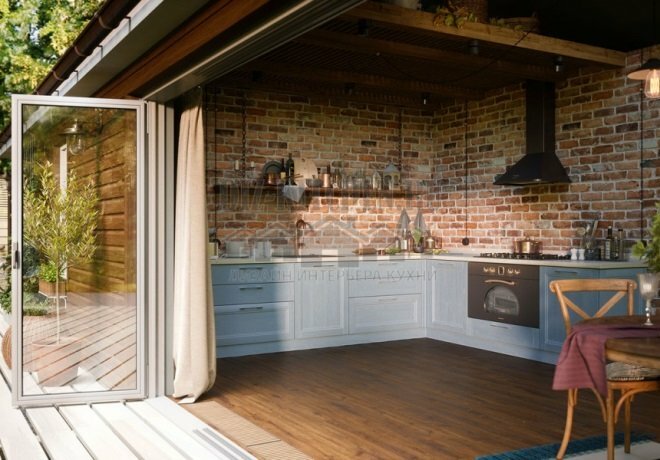 Attention! Earned on our site kitchen constructor. You can get acquainted with it and design the kitchen of your dreams for free! Also may be useful wardrobe designer.
The set is located on the veranda, in a separate corner. Behind the sliding doors there is access to the street, which allows you to adjust the status of the kitchen - today the doors are open and it is outdoors, and tomorrow it has become a regular part of the house with large panoramic windows.
Alegre's kitchen is set in a corner, following the contours of a brick wall. Above - wooden beams, where spotlights are mounted. Above the beams there was still a little space up to the ceiling, and decor in the form of baskets, leaves and vegetables was placed there.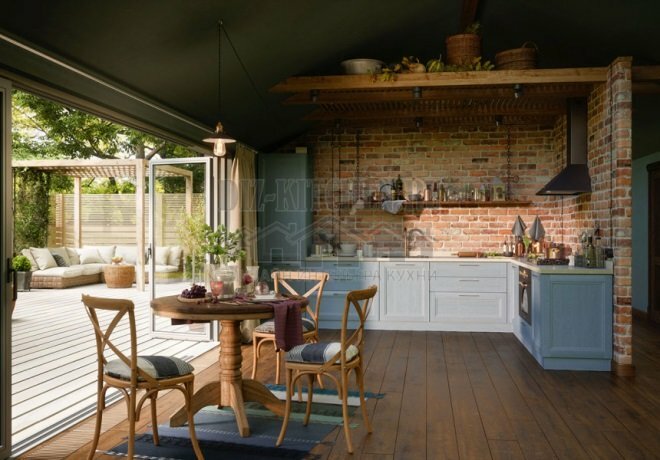 So that the kitchen space does not seem cluttered, the upper sections were abandoned. We have only the lower modules and a tall pencil case at the entrance. A large domed hood on a short wall and a functional forged shelf for the entire length of the adjacent one filled the apron area.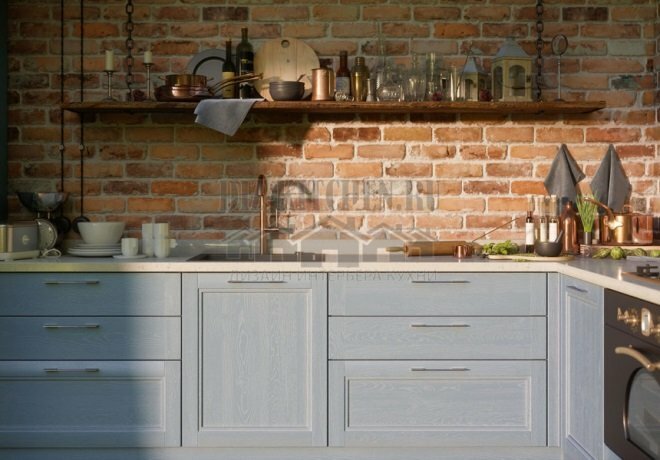 Open communications are another feature of the loft style and a large hood, reminiscent of a fireplace, fits well into the overall picture.
We chose the loft style with frame facades for the functionality and special charm of this combination. Solid ash facades are beautiful in their natural beauty, especially with an abundance of natural light, which is plentiful in the room. Furniture looks no less interesting against the background of a red brick wall, emphasizing the beauty of wood.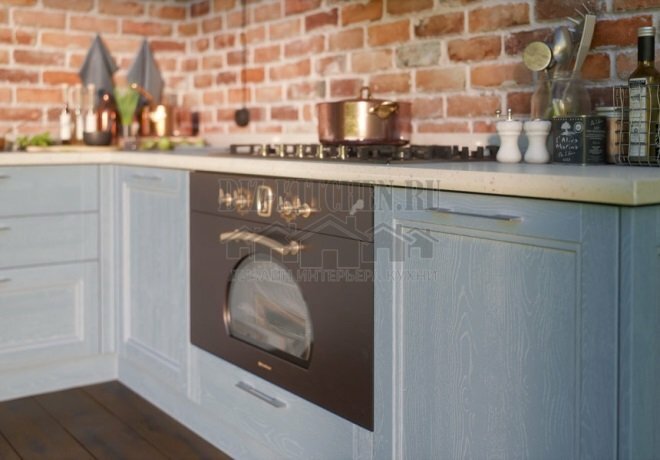 Blue enamel on painted wooden surfaces is organic for the loft style. Cold light shades are best suited for this direction.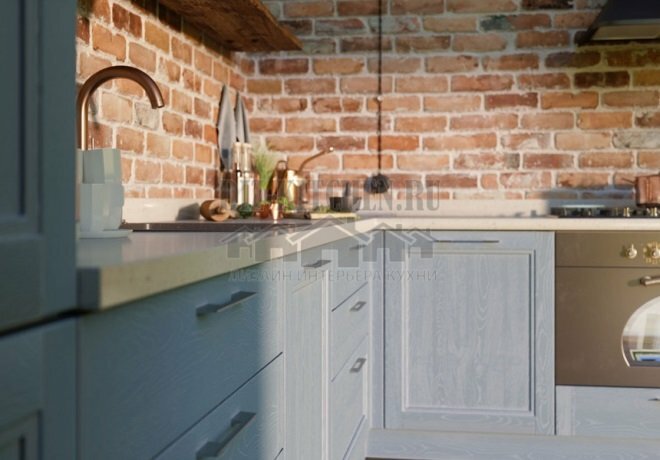 The sidewall of the cabinet also comes with facade milling, as well as the front part. So the furniture looks the most harmonious and complete.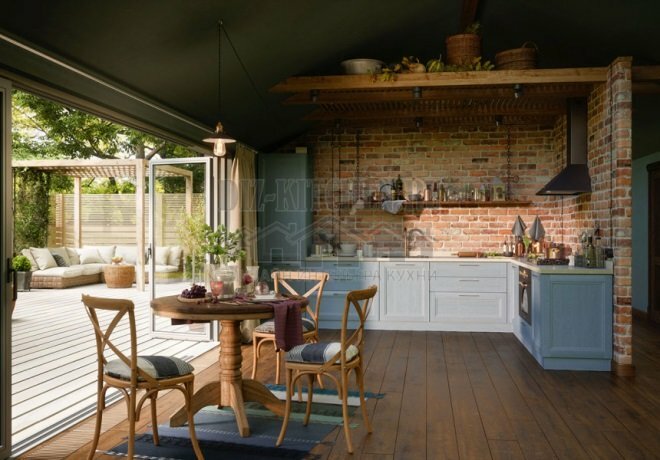 The white glossy surface of the stone countertop successfully complemented the loft-style interior, shading both the blue facades and the brick wall.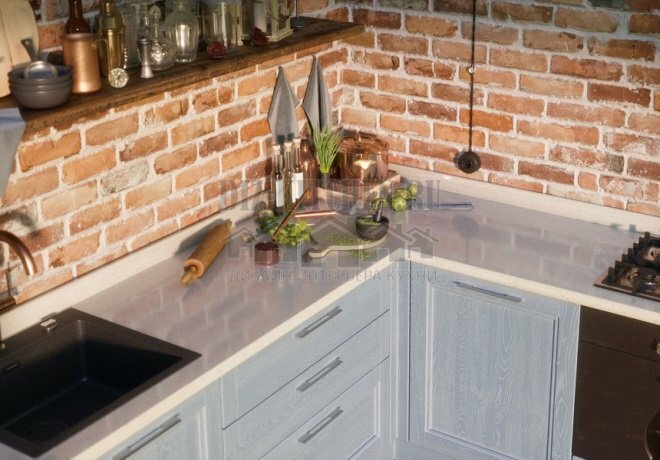 The countertop and lower facades balanced the dark top, which consisted of wooden beams and a brick wall. Thus, the interior, with most of the dark palette, does not seem gloomy.
Average score / 5. Number of ratings:
There are no ratings yet. Rate first.