We have an elegant and stylish kitchen that attracts admiring glances from the first days. Often one detail can transform the interior so that it looks exceptional and non-standard. We have several such details.
Made by company real furniture,
www.d-kuhni.ru
G. Moscow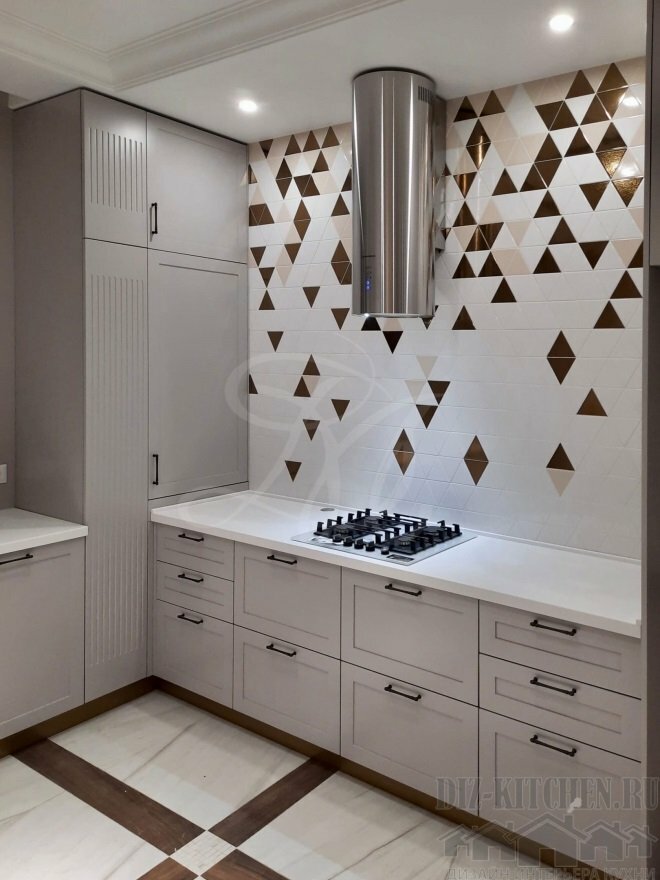 Attention! Earned on our site kitchen constructor. You can get acquainted with it and design the kitchen of your dreams for free! Also may be useful wardrobe designer.
The room has a large arched window, which itself is the centerpiece of the room. The window opening fills the room with light, it occupies most of the wall and only a pencil case for built-in household appliances fits next to it.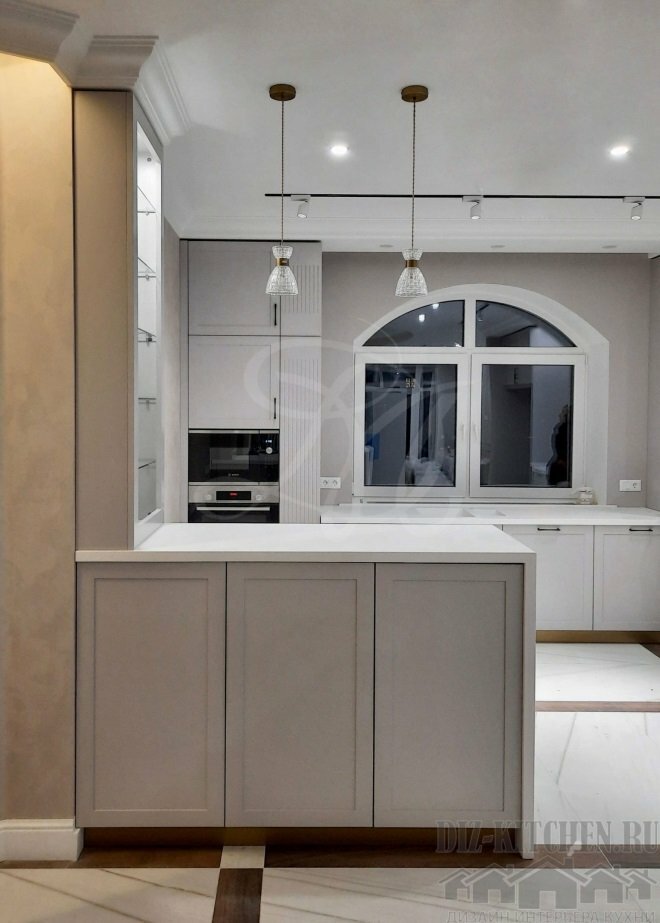 In addition to a beautiful window, there is another accent wall. An island hood was placed on the adjacent wall. And the wall itself to the ceiling is a chaotic tiled white-brown triangles, which, despite the simplicity of the calculation, look very original.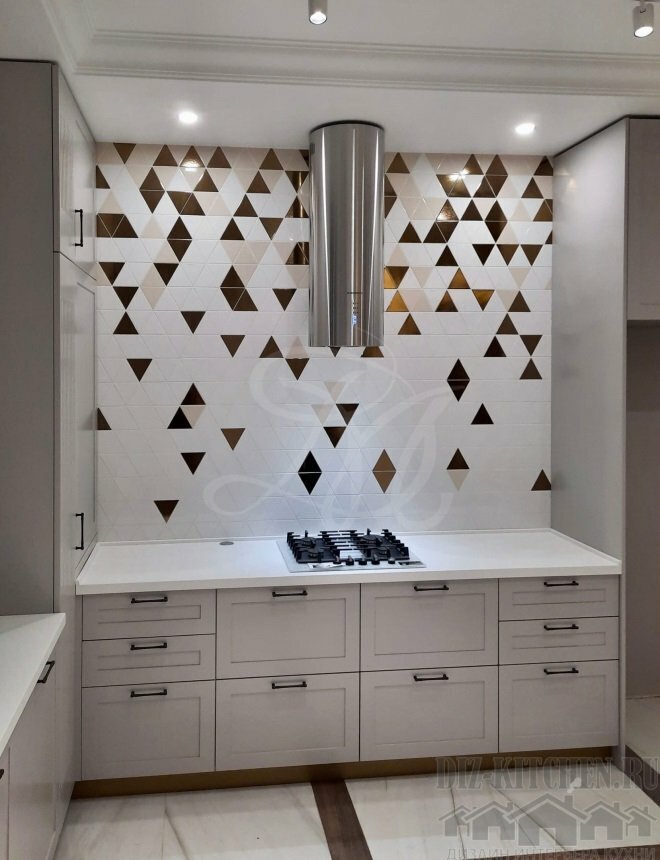 The wall at the top is mostly empty (apart from a futuristic island hood and built-in fridge), but there are still enough fronts to accommodate everything you need. And so we retained the feeling of a spacious interior filled with light and air.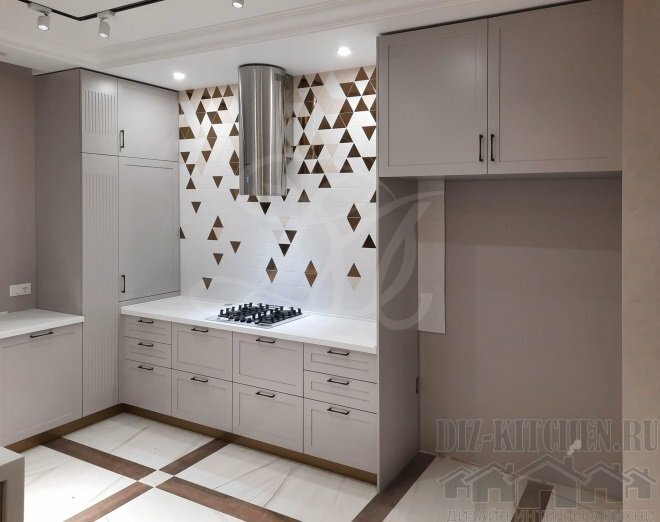 The set uses 4 walls, U-shaped, with a bar-peninsula located at the entrance. One wall is lined with false panels in the bottom row. Protruding cabinets would take away some of the free space, and the design looks more holistic.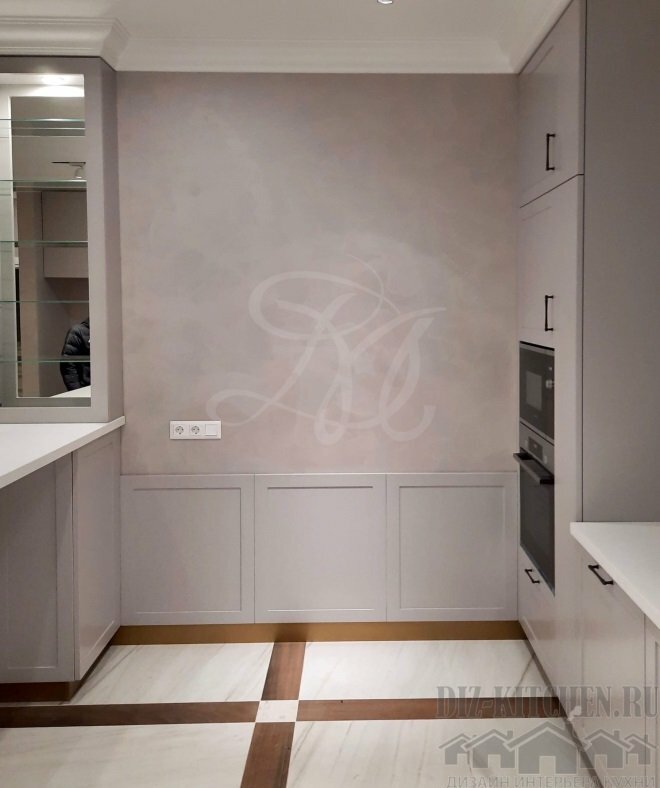 A small glass cupboard hangs over the peninsula. It is very convenient to eat next to the shelves with dishes. And this detail does not take up extra space at all.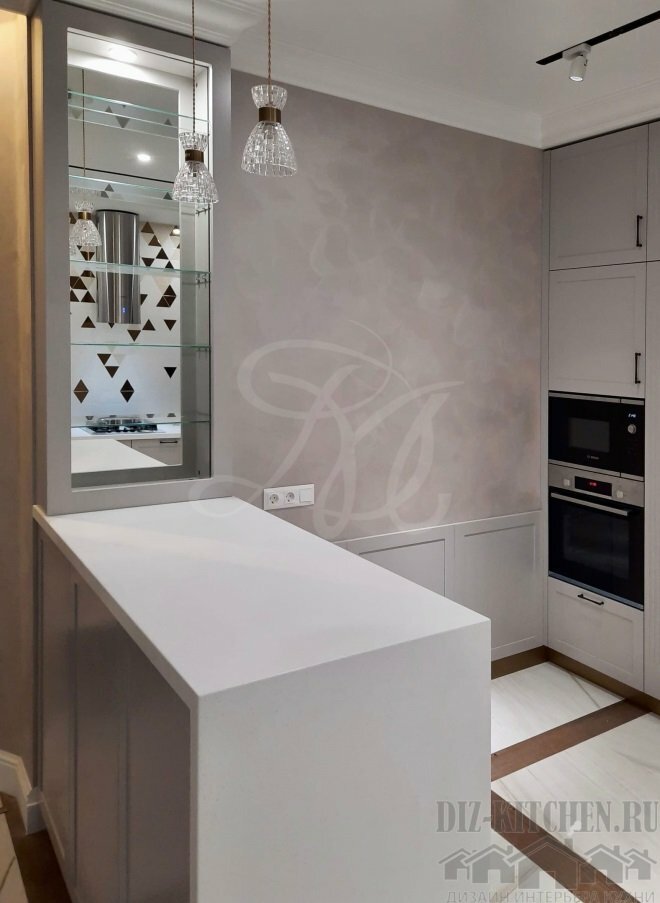 We chose a model of facades that harmoniously looks in both classic and modern interiors. The section doors are installed not only with the front part, but also sideways. The functionality of the cabinets has increased, and there is plenty of free space left.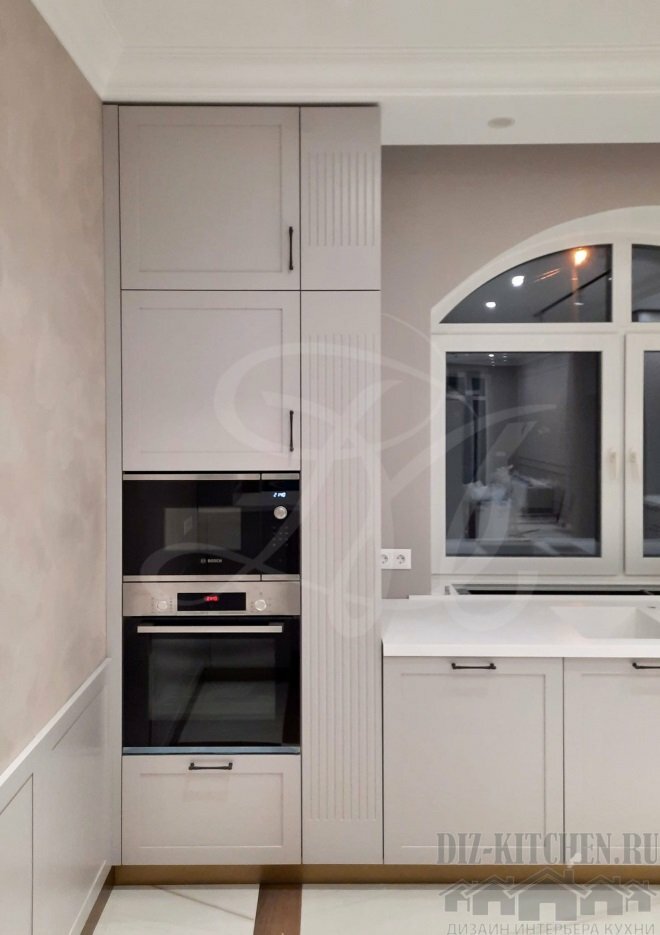 Frame and wave-like facades interspersed with each other. They are made of MDF with Sayerlack enamel. Light modules are the best fit for the interior of such a small room as our kitchen. Black railing handles made in Italy well set off the beauty of matte surfaces.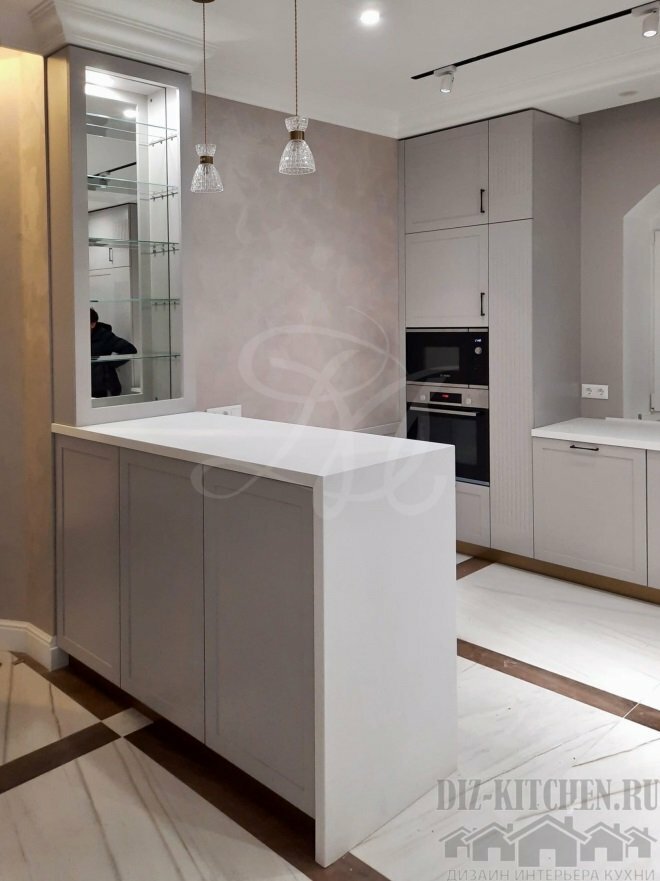 The artificial stone top is white, continuing the idea of ​​a light monochrome interior. The sink was installed under the window - this is the best place for it, because watching the street is much more interesting than just looking at the wall.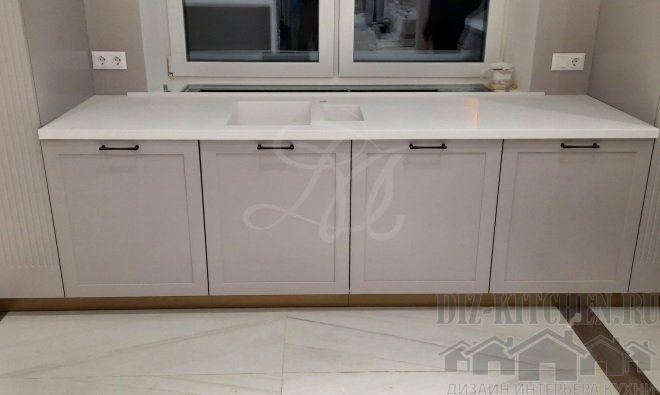 All Blum fittings. In the lower tier there are Tandembox Blum drawers. Blum hinges with closers.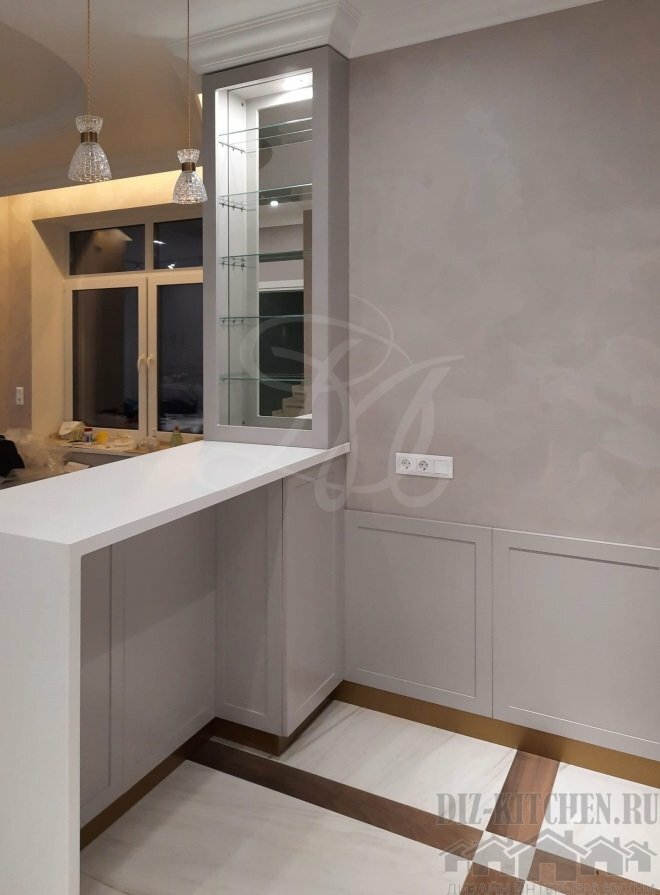 The bright monochrome kitchen once again proves how with the help of a few simple details you can create an interesting and memorable interior.
Average score / 5. Number of ratings:
There are no ratings yet. Rate first.