Black classic kitchen is unusual in the first place in color. Everyone is used to the fact that the classics are light pastel and discreet colors. We overcame this stereotype and the more extravagant and elitist the interior turned out to be. The kitchen is large and spacious, so it was not worth worrying about the fact that the room was visually reduced.
Kitchen made by:
PUUSTELLI Group Oy (Finland)
G. Moscow
More about the company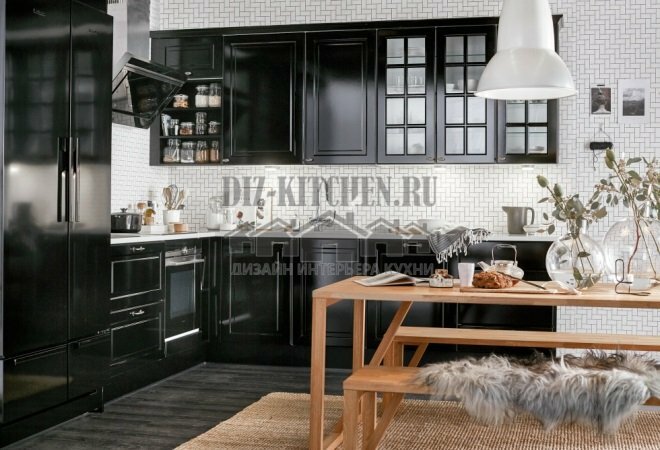 In our case, this is part of the living room, with an abundance of light and space. Black facades tend to absorb sunlight, but there is so much natural light here that the interior has not changed. Moreover, the apron, countertop and walls are white. They set off the beauty of black facades, depriving them of their tragic sound.
Attention! Earned on our site kitchen constructor. You can get acquainted with it and design the kitchen of your dreams for free! Also may be useful wardrobe designer.
The layout of the headset is angular, it occupies two walls. In the cooking area fit the hood, hob and oven. Nearby is a large steel-coloured refrigerator. It reflects the black facades and the refrigerator no longer seems like an alien element. The furniture row is closed by open glass showcases with transparent shelves. Glass removes the gloom and drama of furniture sections, adding mysterious depth to the space and making furniture easier to perceive.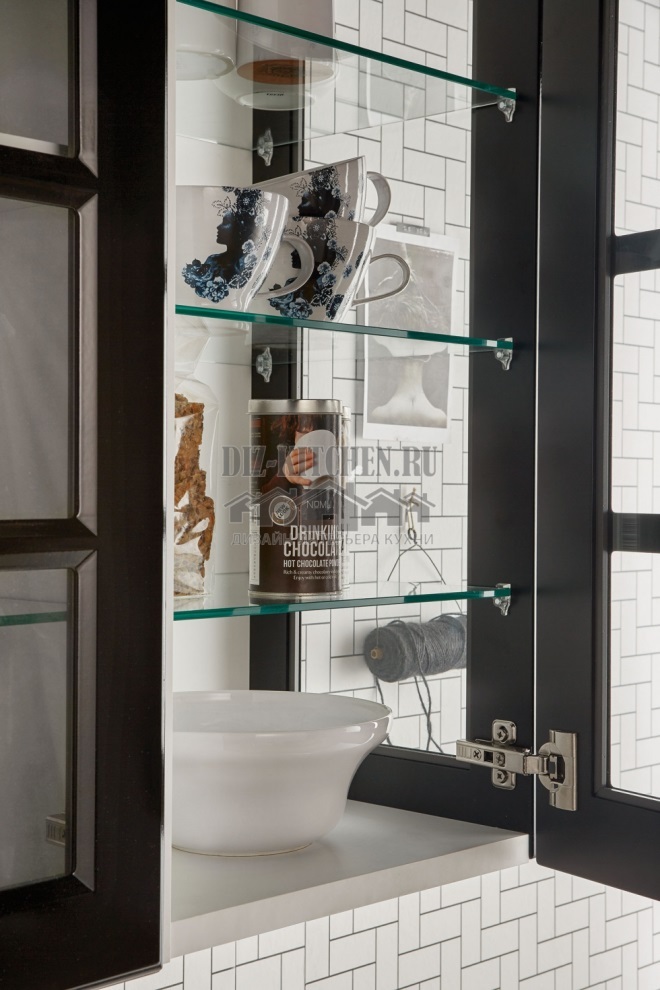 Fronts made of MDF, painted in matt black, are embossed paneled surfaces (article PM40). The white top made of Carrara Quartz agglomerate visually lengthened the furniture range. Glossy marbled stains on the countertop emphasize the beauty and conciseness of the facades. The surface itself is not scratched and will last a very long time.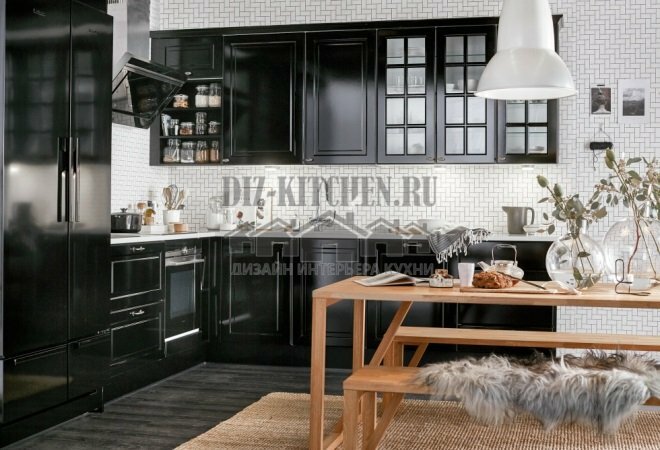 Blum chrome fittings give the units even more elegant austerity. Drawer systems - Blum Legrabox. The thinnest sidewalls fit perfectly into any headset, and the sliding mechanism ensures comfortable opening. Such boxes can easily withstand heavy loads. Hinges - Blum Clip-Top BLUMOTION. Their peculiarity is the small depth of the cup (which makes it possible to use it on the thinnest facades), with the BLUMOTION shock-absorbing system. Thanks to her, the doors close silently and softly.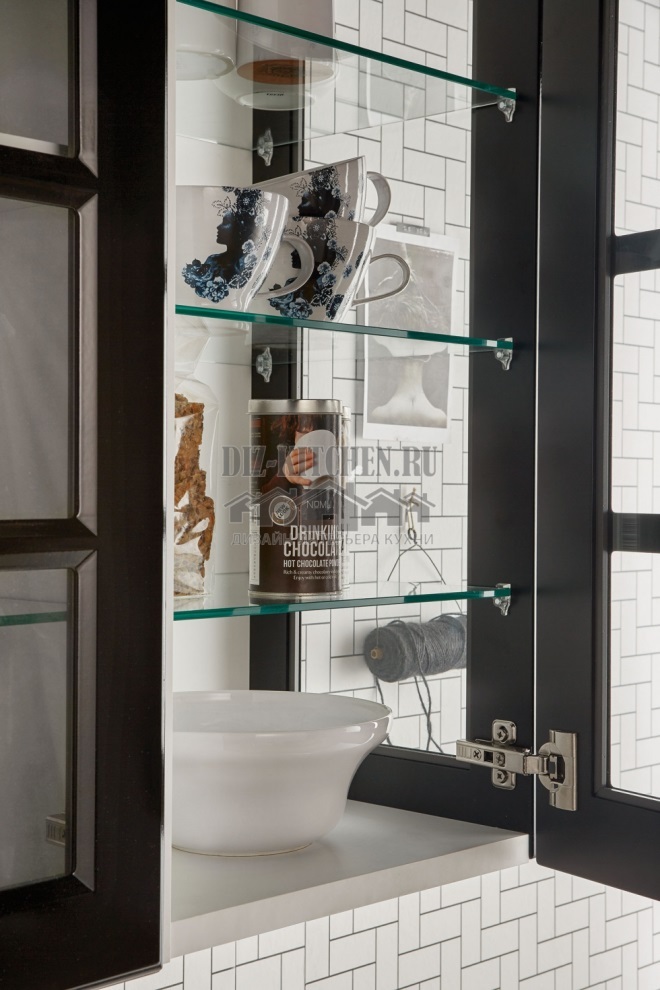 The floor is covered with dark gray tiles. This color adds respectability to the interior, making it clearer. The dining group is contrasting - wooden. The set looks great, strict and elegant, emphasizing the status of the owners. And it always impresses.
Average score / 5. Number of ratings:
There are no ratings yet. Rate first.