We wanted an unusual kitchen made from natural materials in our small room. Therefore, the furniture set, reminiscent of a fairy-tale tower, immediately sunk into the soul and heart. For a small Khrushchev, this option turned out to be, surprisingly, the best. The symbiosis of classics and rustic style is embodied in a beautiful and solid kitchen.
Made by company Wood harmony,
i-sosna.ru
G. Moscow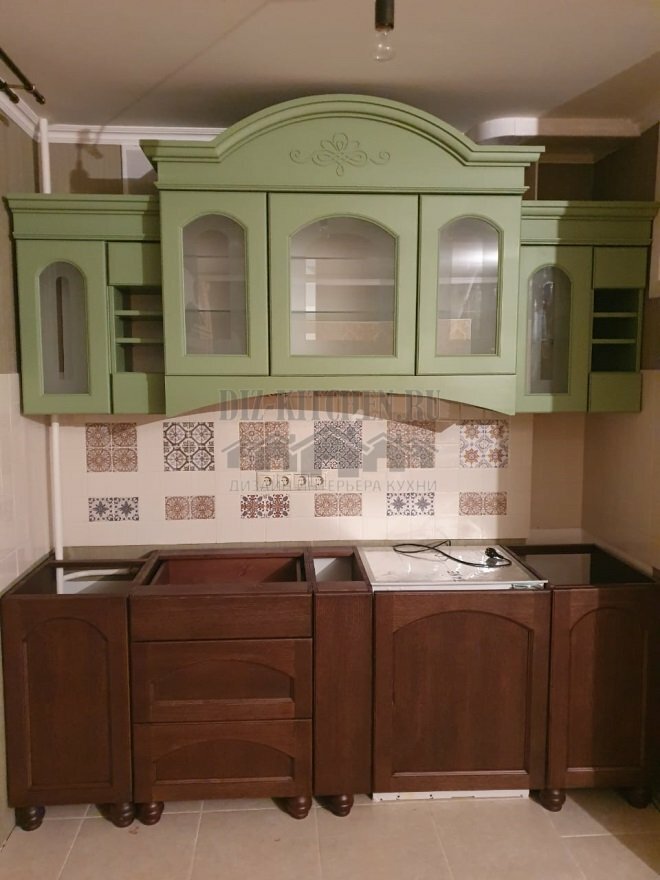 Attention! Earned on our site kitchen constructor. You can get acquainted with it and design the kitchen of your dreams for free! Also may be useful wardrobe designer.
There are enough details and decor, they all add up to a beautiful and cozy picture. There is also an extractor hood highlighted with an overlay, and beautiful pot-bellied cabinet legs, and not a faceless plinth. Each element does not take up much space in space, but made the kitchen interesting and individual.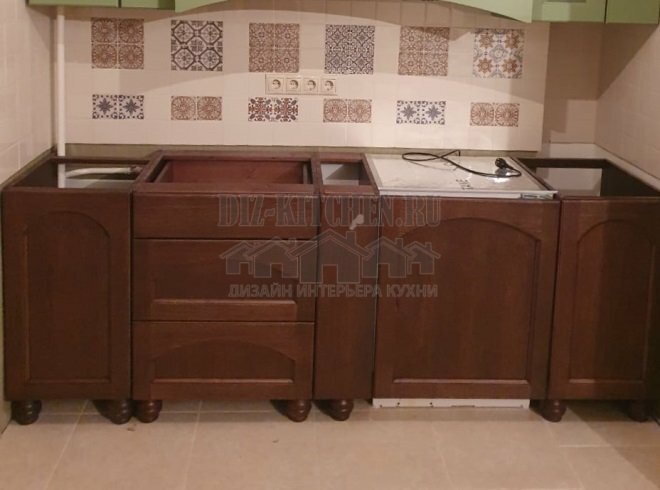 The furniture is strictly symmetrical, the central place in it is occupied by a massive portal, protruding slightly up and forward. This is both a glass sideboard and a place where the built-in hood is hidden. This is, undoubtedly, the main furniture element that attracts all eyes.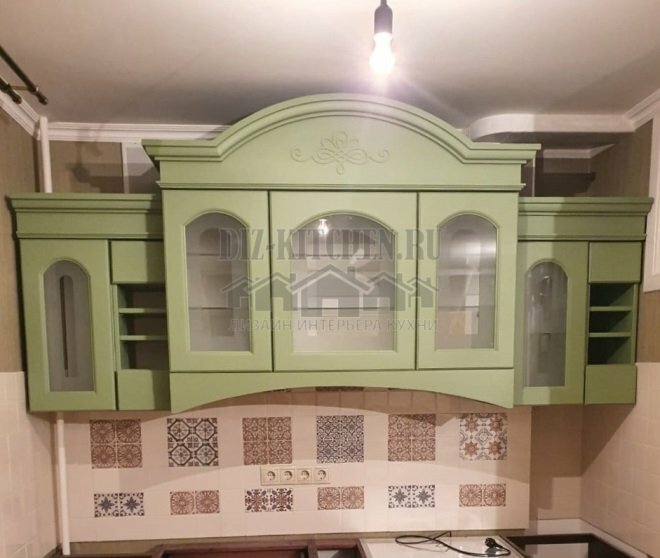 The material of the facades, solid pine, is a strong, smooth and beautiful surface, resistant to humidity and temperature extremes. The furniture is a little over 2 meters long, but the countertop has a sink, a hob and a place to work.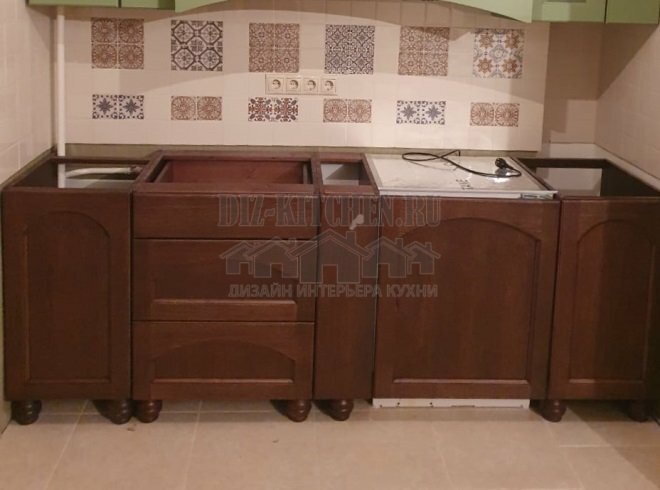 The colors chosen are natural, to match the texture of the furniture, dark brown and light green. In such a kitchen, you can directly feel the unity with the outside world, you can feel the aroma of the forest.
In a small kitchen, the "light top-dark bottom" rule must be observed. Due to this, a small two-meter headset seems taller and lighter due to light green. And dark brown looks reliable and solid.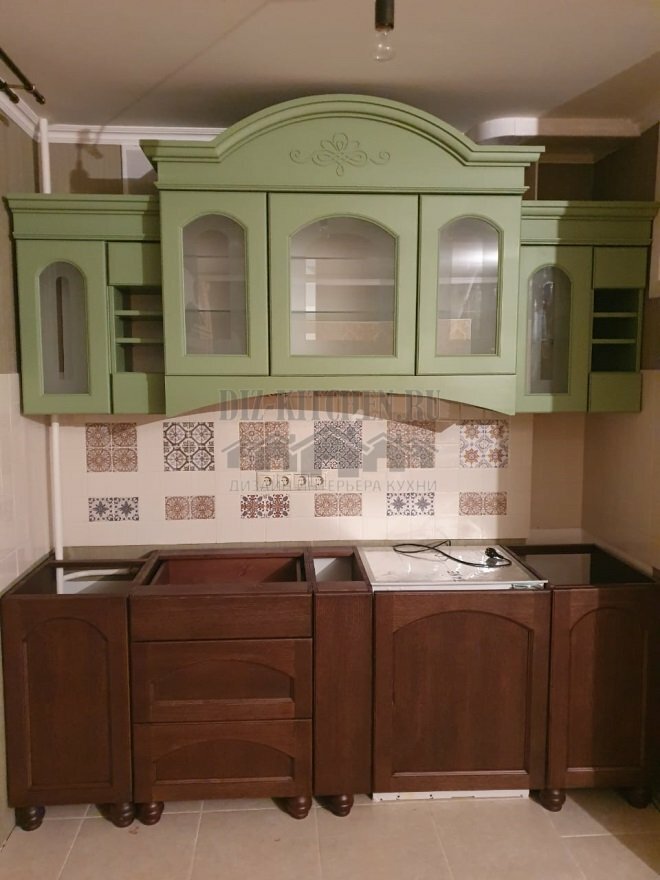 A beige apron with a single pattern goes well with a green-brown kitchen. In his own way, he adds comfort to her, softening the contrasting combination of basic shades.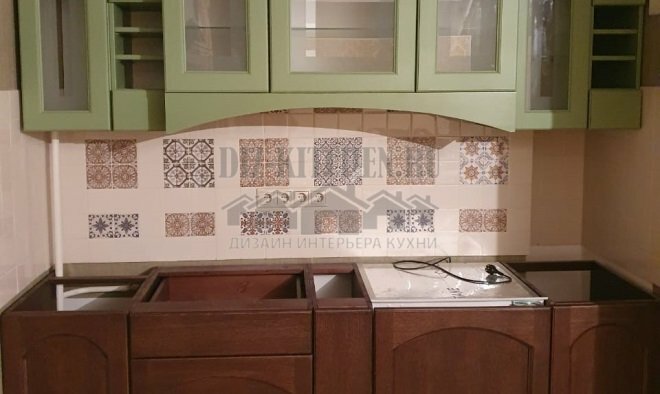 Average score / 5. Number of ratings:
There are no ratings yet. Rate first.