There is a chopper in the barn of every gardener. This is a tool that successfully fights weeds and helps in loosening the soil. The design of the device is as simple as possible, but it is extremely difficult to do without it in the garden.
The content of the article
The hoe is…

What does it look like?

Types of choppers

Why do you need a chopper in the garden?
The hoe is…
The main tool in the care of the backyard. As a rule, a gardener has in his arsenal several choppers at once, which differ in shape and size. They solve many problems in the care of fruit and vegetable crops.
The tool helps to remove weeds, unnecessary roots, loosen the ground and much more.
Today, even electric ones will be found on sale. choppers. With their help, it is easy to carry out harrowing and aeration. The functionality of the device directly depends on its size and features of the iron tip.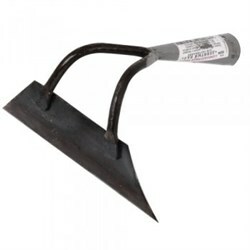 @ozon.ru
What does it look like?
A long handle made of wood allows a person to work at a distance from the cultivated area and not stomp on plantings. Models with a short handle are used for processing flower beds and garden plantings of a decorative type.
The tip is very different in shape and size. In the classical sense, this is a plate in the form of a trapezoid, located at a certain angle. There are square and elongated tips.
Types of choppers
There are several varieties of the device, which differ depending on the functionality of the tool:
Sadovaya. Long handle and 90 degree straight blade. The main purpose is to remove weeds and weed beds.
Sapka. A device with a semicircular nozzle, pointed at the end. Its purpose is the fight against rooted weeds.
Hoe. A miniature tool that has a small shoulder blade and a wooden handle. Used in confined spaces or where accuracy is required.
Ripper. A mini tool that uses a trident instead of a spade.
A separate place is occupied by an electric hoe. Outwardly, it resembles a trimmer, runs on mains or battery.
The hoe requires regular sharpening. At least once a season it is necessary to use an abrasive wheel, moving from the center to the corners.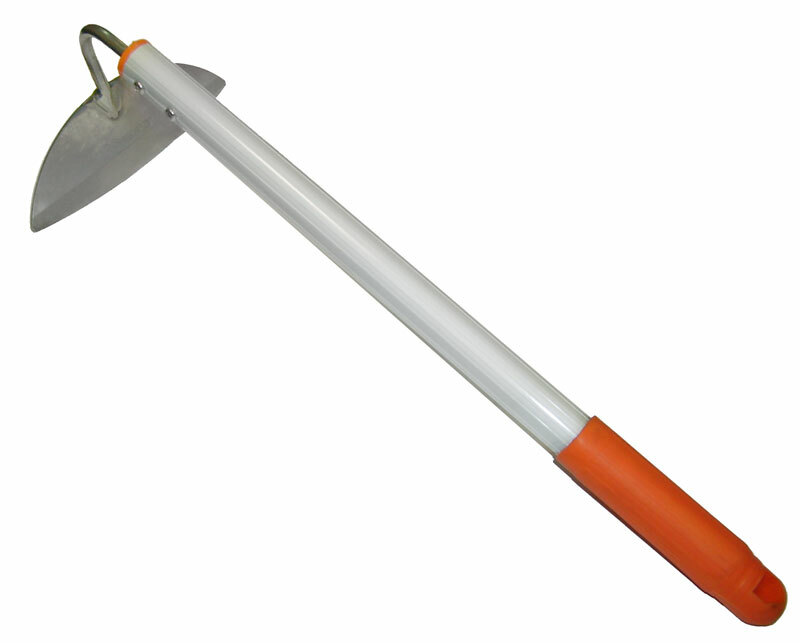 @sekkator.ru
Why do you need a chopper in the garden?
The universal tool is used regularly in the garden. Each gardener has at his disposal several such devices at once.
The tasks of the chopper are as follows:
loosening the soil;
removal of weeds, including rooted ones;
hilling landings;
incorporation of fertilizers into the soil.
This is an item that helps to easily and easily aerate plants without harming the roots of garden plantings.