Painting drywall walls is carried out in several stages, with the most important being surface preparation. First, it is cleaned of dust, primed and the joints are sealed. Then they are treated with putty, sanded and primed again, and only after that they are painted. A step-by-step description of the instructions, as well as tips on choosing paint and tools for work can be found in the material presented.
The content of the article
How to choose paint and tools

How to paint: step by step instructions

Primer

Sealing joints

Putty

Sanding and second primer

Painting
How to choose paint and tools
First of all, you need to understand how to cover the drywall. The answer to this question is quite simple - you can use any type of water-based paint:
water emulsion;
water-dispersion;
acrylic.
Do-it-yourself painting of drywall is most often achieved using water-based compositions. They choose a point not only for residential premises, but also for rooms with high humidity (bathroom, toilet). Acrylic compositions are often used in the toilet to achieve a thick matte tone or high gloss.
The need with paint is necessary to choose and tools. There are 3 inputs on how to paint a drywall wall:
spray gun;

roller;

brush.
Thanks to the spray gun, you can expand the closed wall with paint, and without any smudges. Approximately the same effect gives a vacuum cleaner, an electric nozzle.
If you want to get a textured surface, it is recommended to use a pile length tilt roller:
for paints based on enamel from 4 mm;

water-based paint 4-8 mm;

If the pile is more than 8 mm, the surface is obtained with the most pronounced texture (relief).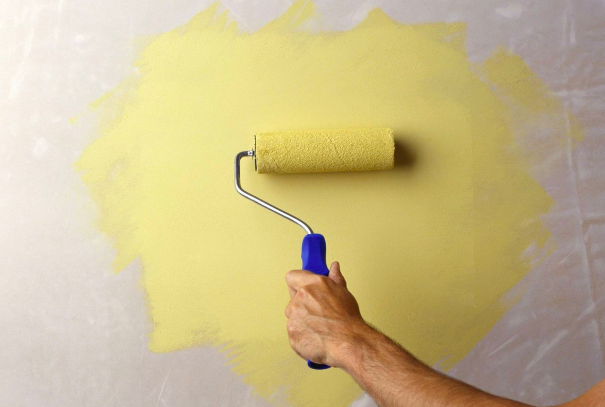 When it is clear which drywall paint to choose, you must also take into account the features of its application. So, a regular foam roller is not suitable for such a surface. In addition, you should make sure that there are different nozzles available. In hard-to-reach places it is convenient to wear a roller, the shape of the handle of which can be adjusted.
Finally, there is a classic way to paint drywall walls - with a brush. This is the most advanced technology, but the result will be of the highest quality. Great for a small area. If you need to quickly paint a lot of walls, it is better to use a roller or spray gun.
How to paint: step by step instructions
Do-it-yourself painting of drywall walls with your own hands is not a very complicated procedure. However, before starting work, it is necessary to carefully prepare the surface, since the quality directly depends on this. The procedure is carried out in several stages.
Primer
It is clear how to paint plasterboard walls - the choice of colors is quite large. But with it you also need to take a primer and putty so that the wall is perfectly flat. During preparation, it is dedusted and cleaned, after which it is primed in one layer. Pay special attention to the joint of the sheets and the places where the fasteners are located. The procedure can be calibrated manually, with a roller, with a paint brush or with a special spray gun.
Sealing joints
Before you figure out how to paint a drywall wall, you must also make joints. When the primer dries, inspect the screws. They should be slightly recessed into the containing material (no more than 3-5 mm). If the depth is greater, the fasteners are unscrewed and transferred to another location.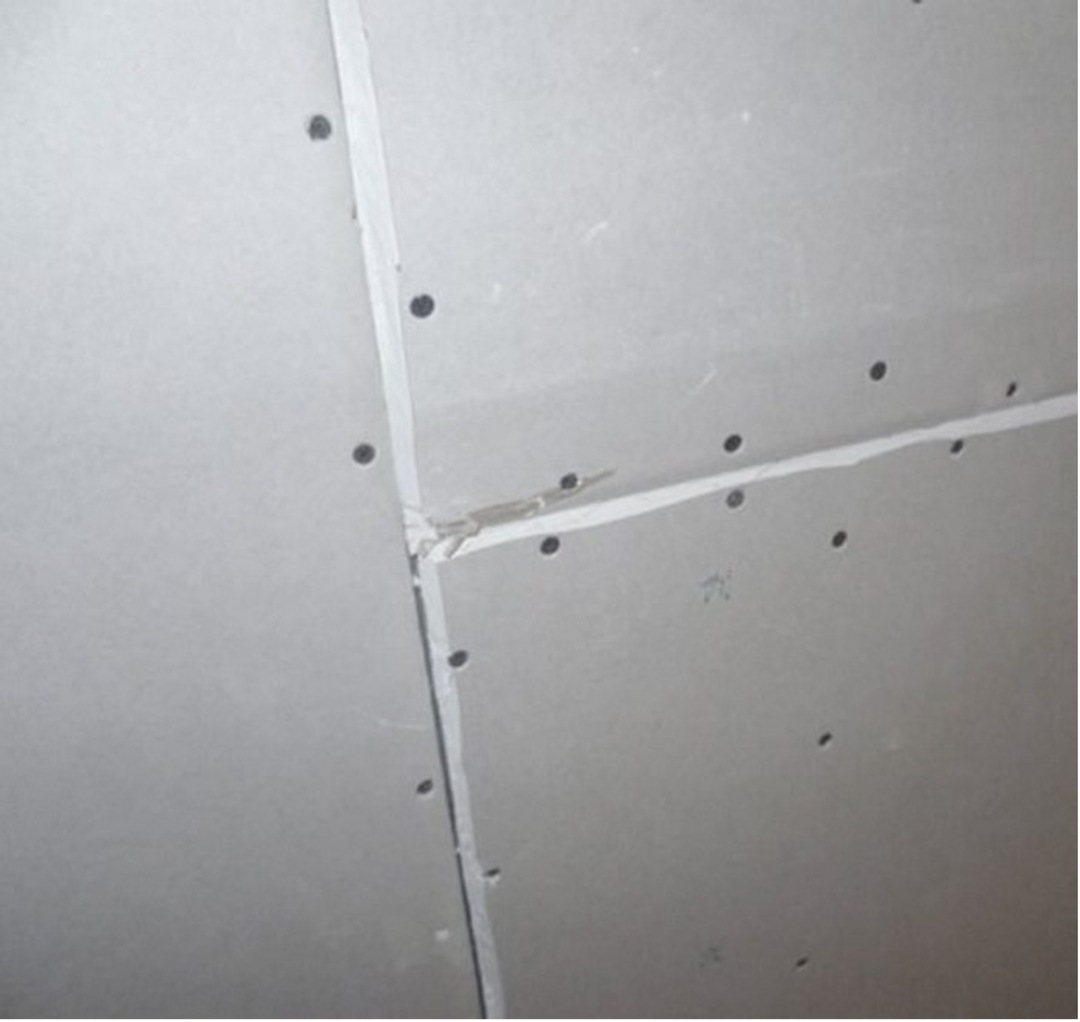 All joints are puttied, after introducing a reinforced sickle exactly in the middle of the seam. It is best to use special compositions, for example, "Volma-shov". The work is performed with a metal spatula with a narrow surface. Thanks to this, all seams will be smeared evenly, without deep and protruding parts.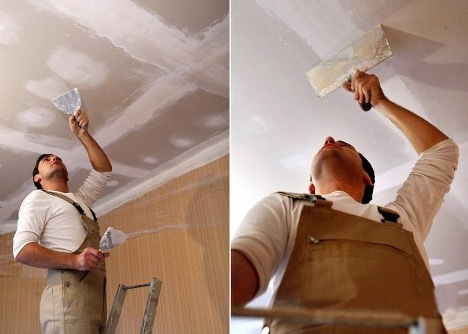 Putty
Having dealt with how to cover the drywall, it is also necessary to putty the surface. This is the longest step as it takes the longest. The sequence of actions is as follows:
Put plastic perforated corners on each outer corner.

They are buried in a pre-applied putty, which is then smoothed out.
The inner tips are treated with an angular spatula.

Take a wide spatula and separate the main surface of the wall.

Spread the mixture over the entire area and level immediately.

When the black layer dries, put on a thin top layer and smooth it too.

To do this, use a different composition, for example, superfinish putty.
Sanding and second primer
Next, the wall is polished with a grater with fine-grained sandpaper. You can re-walk with "zero" sandpaper - this is especially important for internal and external corners. If large flaws are found, they are again separated with putty. When it dries, put another layer of primer and wait until it adheres.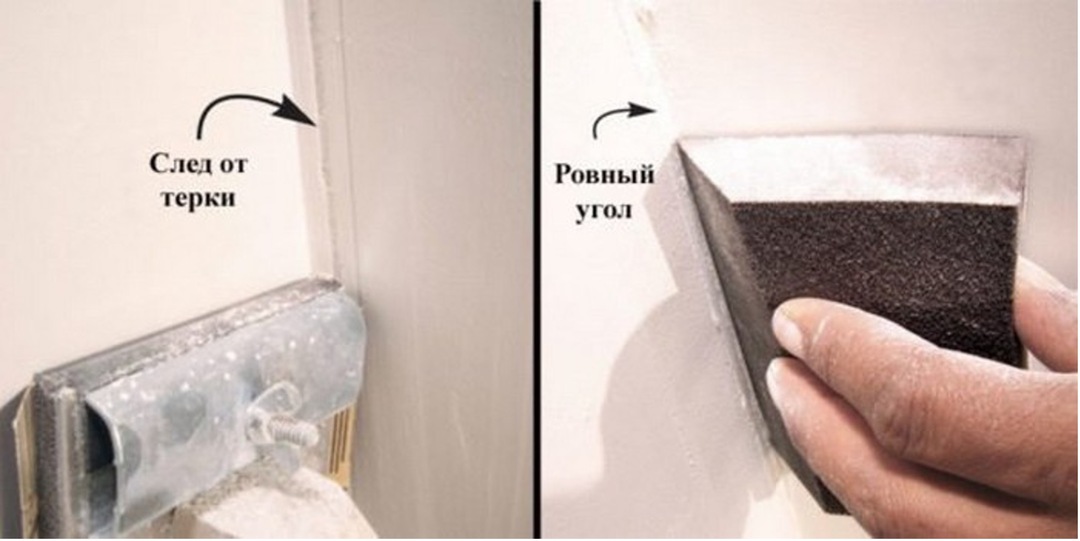 Painting
Now you can start your own coloring. The basic rules are:
The first strokes are made parallel to the window opening.

Each subsequent one overlaps the previous one by 15 cm.

When the first layer is dry, put on the second.

The third layer is optional, but if the quality does not suit you (uneven coloring), put it on as well.
From this review it is clear how to paint drywall walls, and how to do it correctly. All works can take from several hours to several days. This is due to the need for preliminary preparation of the wall, waiting for the putty and primer to dry. But it is thanks to this that you can get perfectly smooth walls with a rich texture.