The hydromassage bath effectively treats the feet with streams of water, including vortexes and bubbles. It allows you to do dry procedures thanks to special rollers. A description of a device such as a foot massage bath, contraindications and instructions for use - this and other information can be found in the article.
The content of the article
Operating principle and indications

Contraindications

User manual
Operating principle and indications
The hydromassage bathtub is a plastic container with high sides and rubberized legs. At the bottom there are several mechanical containers, under which there are motors. They operate on electricity and transmit vibrations that create water jets of different directions and power.
Depending on the operation of the device, small bubbles or small vortices appear. They act on the skin surface and massage it. Some models also have a heating element and sensors that maintain the temperature. Many devices have special rollers that massage the feet even more effectively.
The procedure is carried out both in an aquatic environment and with the addition of sea salt, herbal decoctions and other agents. Dry massage with or without heating is also possible.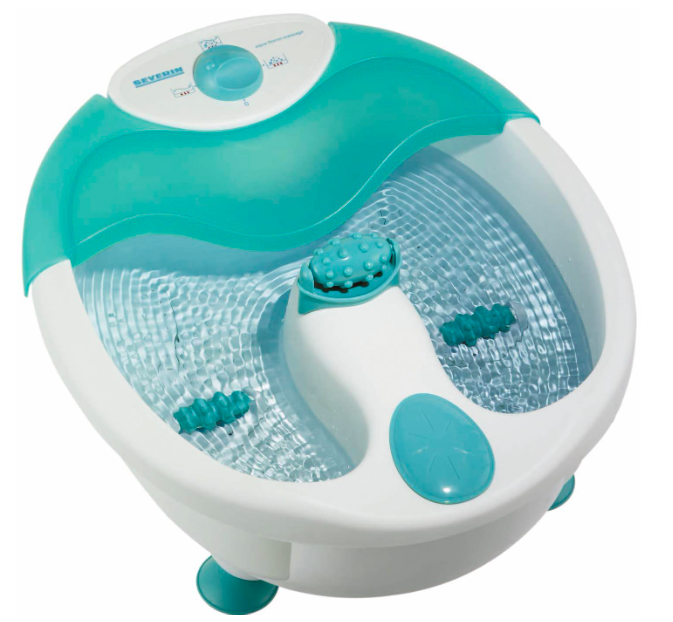 Thanks to such a wide functionality, the bath provides great benefits not only to the feet, but also to the entire body:
blood flow improves;
due to the diuretic effect, excess substances are removed;
swelling decreases;
foot sweating decreases;
hydromassage is an effective means of preventing varicose veins;
layers of old skin are removed, making the skin look more attractive.
In general, the procedures are very useful, they relieve fatigue, swelling, and have both medical and cosmetic value. Moreover, it is worth remembering that a hydromassage foot bath also has contraindications. In most cases, it really brings benefits, although in some situations it can cause harm, as discussed below.
Contraindications
Before purchasing and using a device, it is useful to familiarize yourself with the restrictions on its use:
One of the common restrictions is associated with various lesions of the skin of the feet and legs. We are talking not only about fungi, but also about ulcers, allergic reactions, and tumors. In most cases, you can get rid of them with medical ointments and cosmetics, after which you can begin the procedure.
Contraindications for a hydromassage foot bath are associated with thrombosis and circulatory disorders.
Diseases of the cardiovascular system (it is recommended to additionally consult a doctor).
Insufficiency of kidney functions.
Oncological pathologies.
Diabetes (consultation with a specialist is also required).
User manual
Each model has its own characteristics and rules of application. But in general the instructions are approximately the same:
The device is washed and connected to the network.
Pour water at regular temperature or warm (within 45 degrees, you cannot pour boiling water).
If the device is equipped with a temperature sensor, it will heat up to the desired level and give a light signal.
Turn on the desired massage mode, place your feet and continue the procedure for 10-15 minutes or longer.
Then drain the water and wash with ordinary detergents, without using abrasives or powders.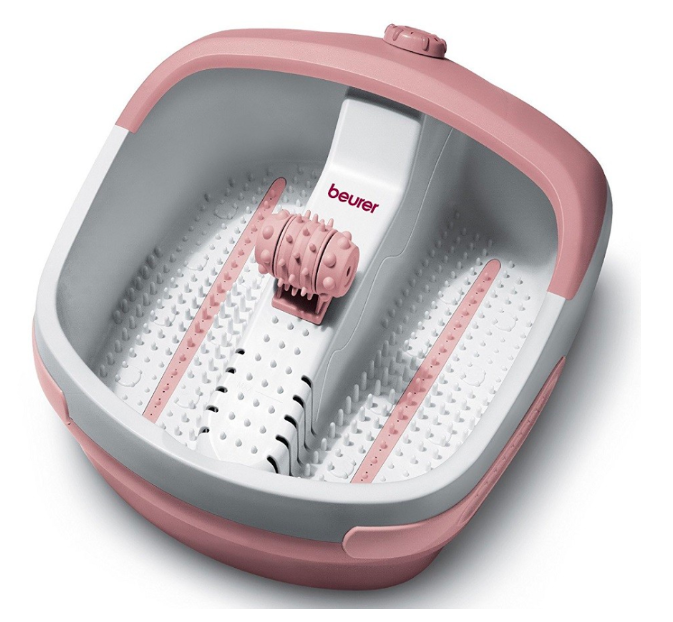 It is also useful to know how to choose a hot tub for your feet. If it is recommended for medical reasons, you should first consult a doctor. Modern models operate in different modes and have temperature sensors and a heating element. If you purchase a reliable device from a well-known manufacturer, it will work for many years and will only bring benefits.