Simplicity and minimalism are in trend today. In these difficult times, people prefer to live in simple and functional interiors, without wasting time cleaning dust on shelves, bar counters with glasses or other pretentious decor.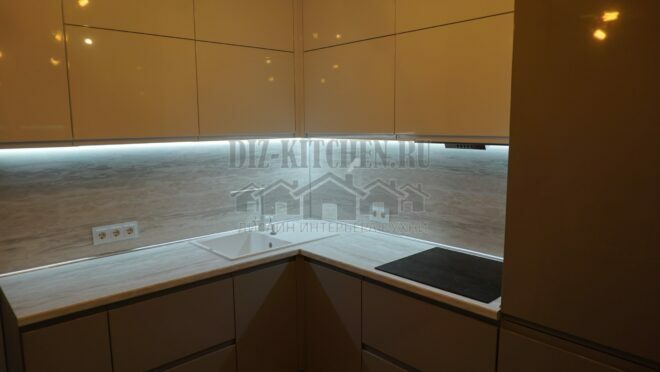 When buying furniture, we chose the kitchen according to these criteria. Facades are made of MDF, plastic on top. Colors: milky top and gray bottom.
Attention! Earned on our website kitchen designer. You can get acquainted with it and design your dream kitchen for free! May also come in handy wardrobes designer.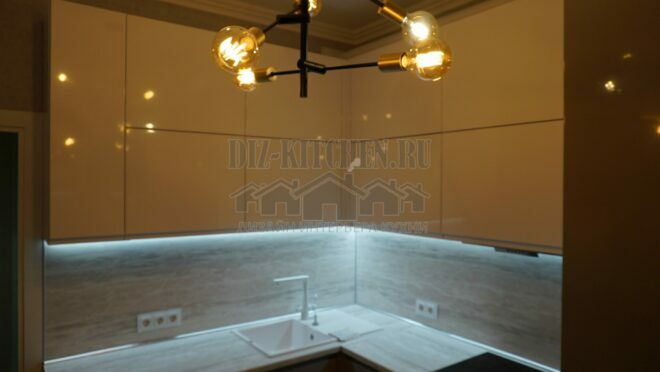 With the illumination on under the bottom of the upper facades, the interior is radically transformed. Shades become more expressive, acquire saturation and depth.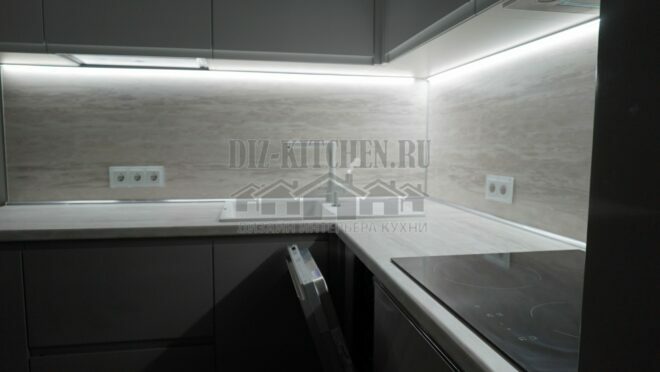 The set is angular and ends with a two-section pencil case for household appliances. He is near the window. One has a built-in refrigerator, the other has a wardrobe for an oven and microwave.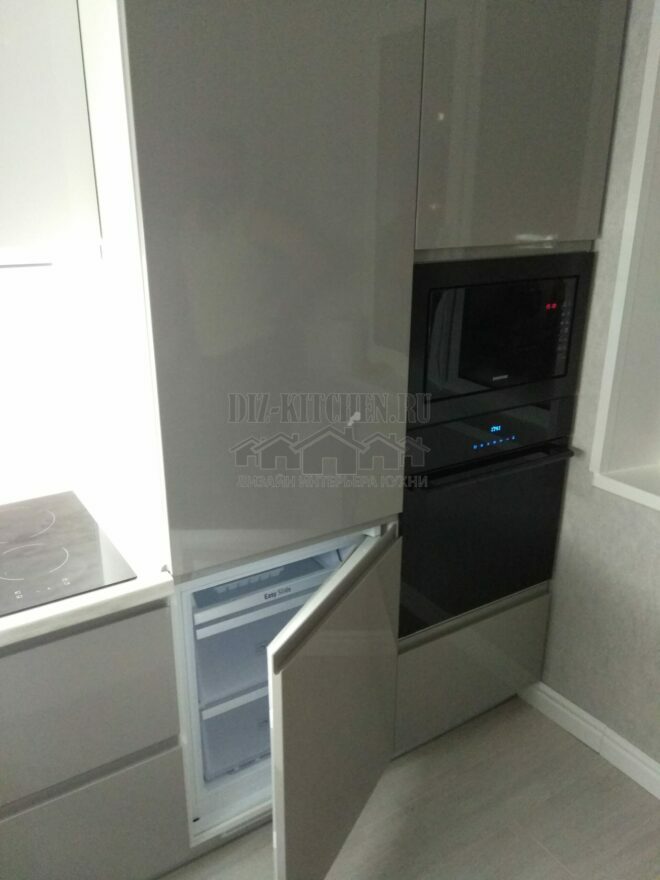 The minimalistic interior was well revived by the original textured chandelier. Its unusual shape has become the main focus of the entire kitchen.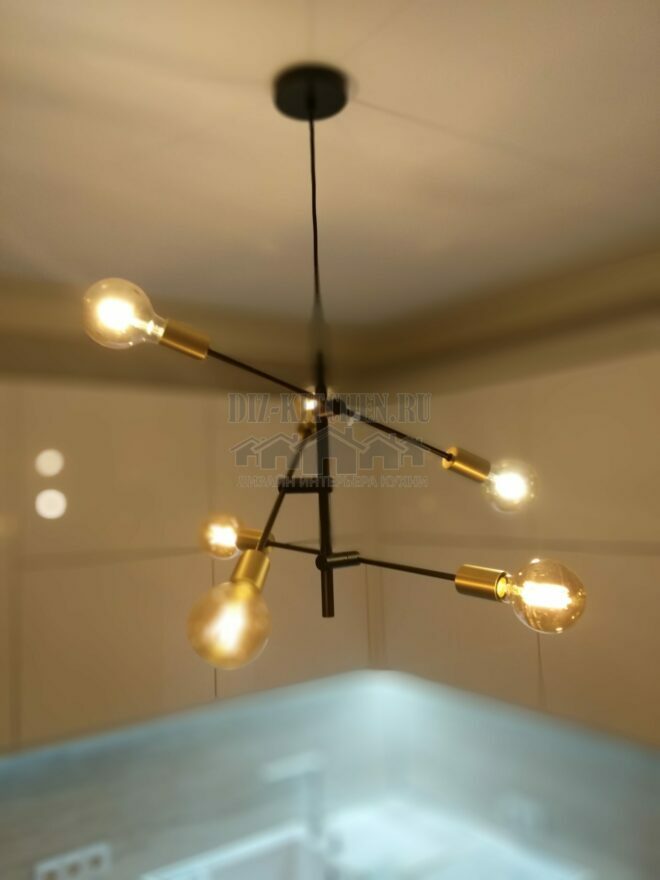 The wall panel and table top are made of moisture-resistant chipboard (plastic on top) with an imitation of light gray wood. Wood has brought the warmth it needs into the modern interior.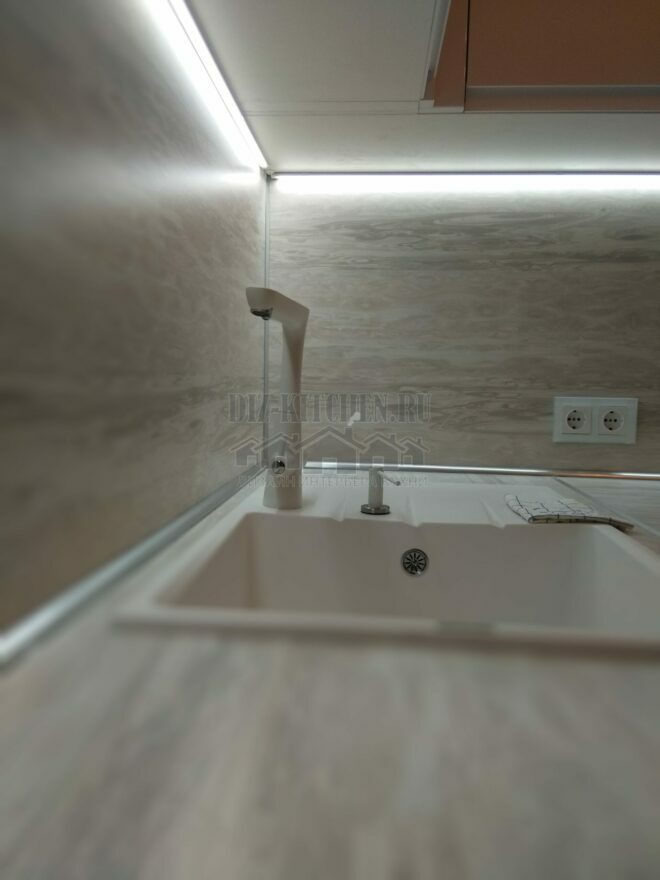 Facades without decor, with integrated handles. Lifts are installed in the upper row, and full extension guides in the lower row.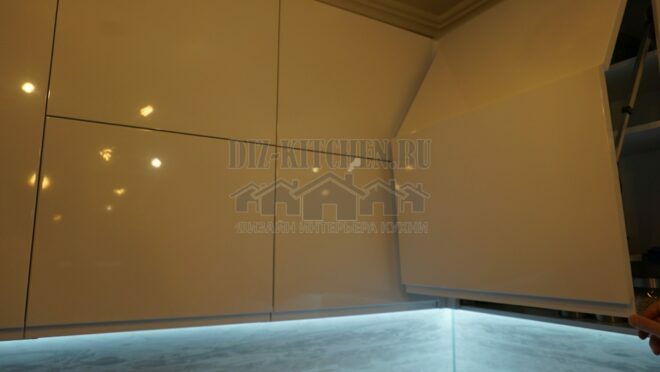 The faucet and ceramic sink are white to match the upper fronts.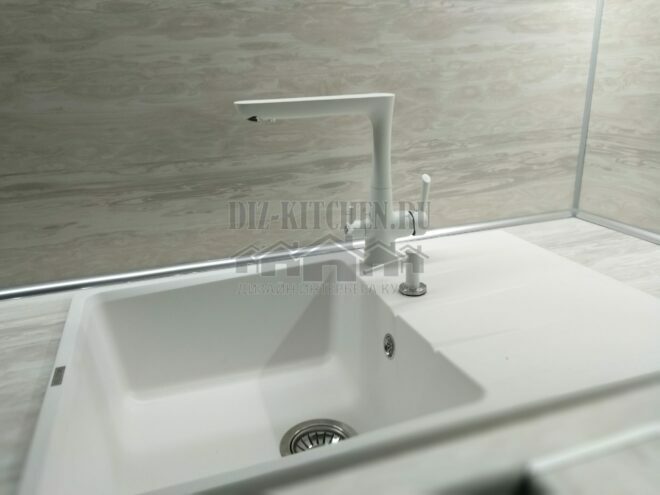 There is a built-in hood above the hob.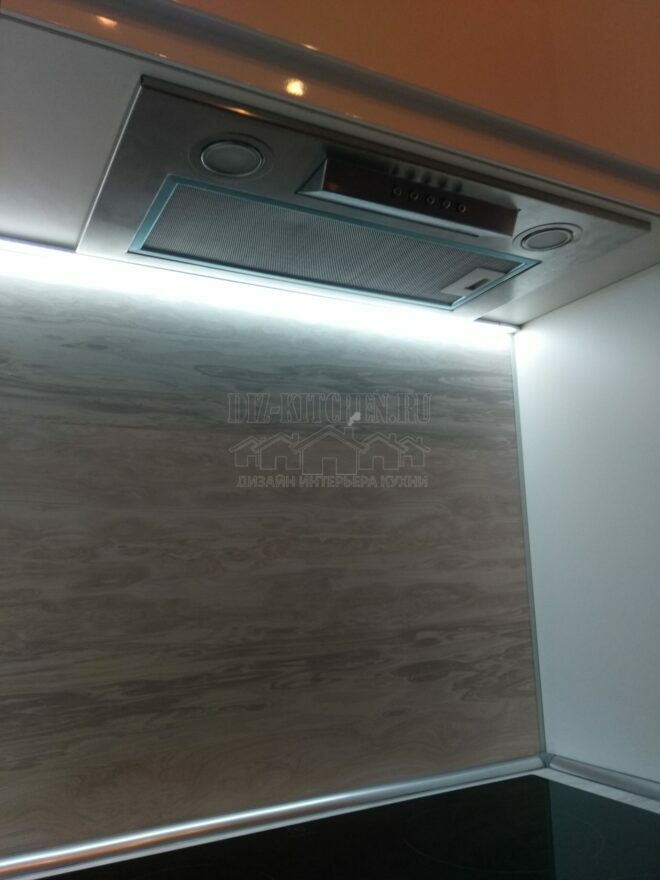 In the bottom row, not far from the sink, there is a dishwasher, without which I cannot imagine my kitchen anymore.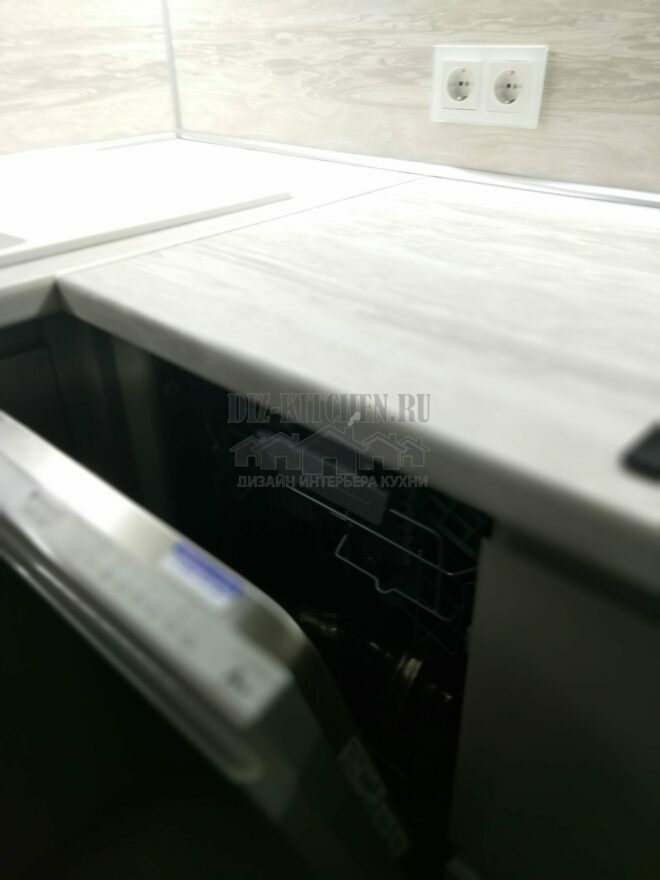 The calm interior, in which there is nothing superfluous, is the best way for fruitful work and culinary achievements.