The expression "everything ingenious is simple" can be applied to this interior. Our kitchen is proof of how a simple modern two-tone interior can be stylish and elegant. Perfection, consisting of ordinary things, embodied in a beautiful and very harmonious kitchen.
Made by company Wood&Wool,
woodandwool.ru
G. St. Petersburg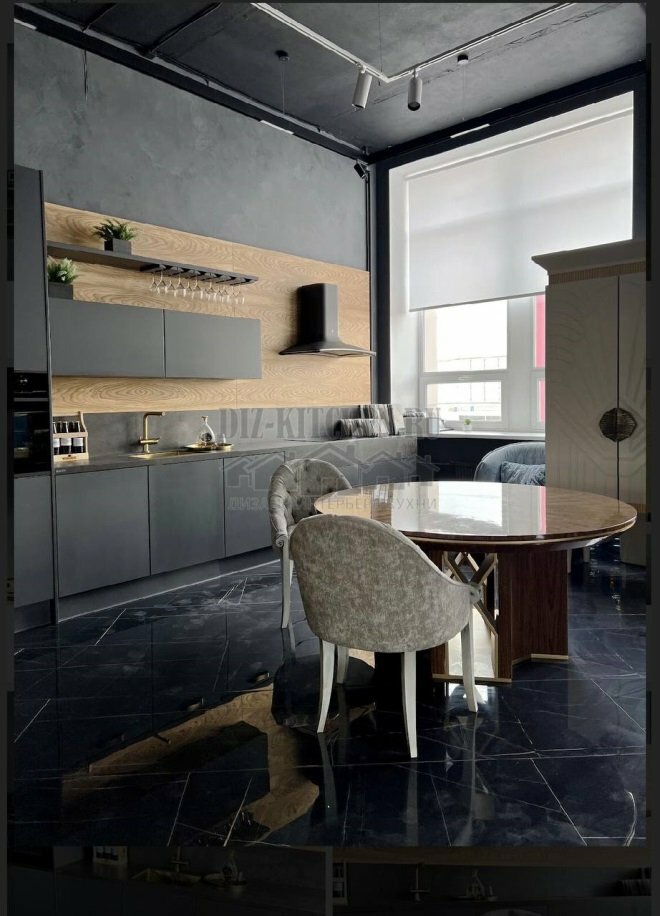 Attention! Earned on our site kitchen constructor. You can get acquainted with it and design the kitchen of your dreams for free! Also may be useful wardrobe designer.
Simple tricks, lack of frills and indeed any decor, only the contrast of textures and materials are the main techniques when creating a design. There are several shades of gray in the interior (countertop, facades, wall), all of different saturation. Dark colors love space and good lighting, but do not tolerate frills. All this is realized here, in a solid environment.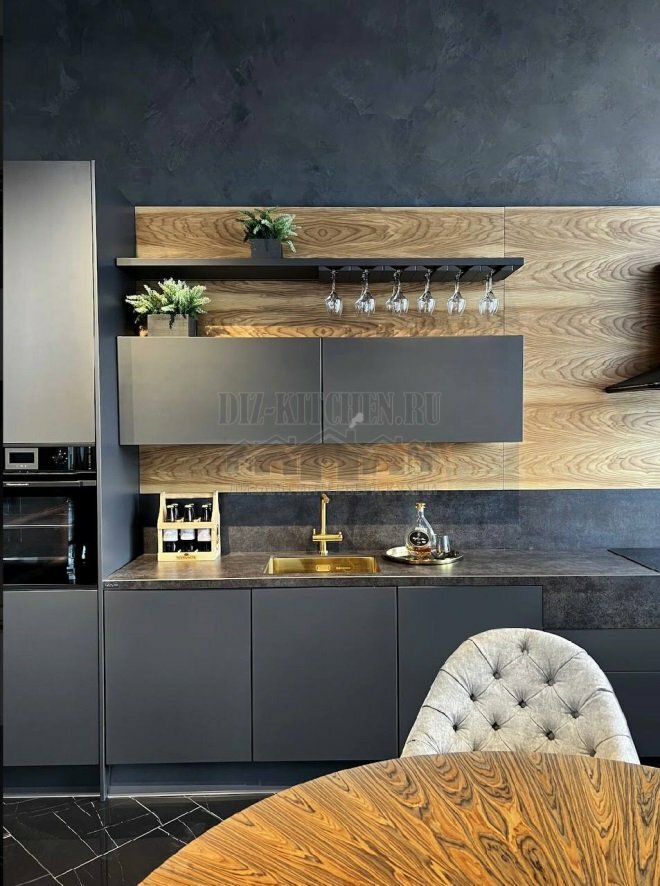 Delicate velvety surfaces with a soft touch coating combined with the texture of wood and stone are a win-win combination. Cool dark gray combined with warm wood combined into an elegant look.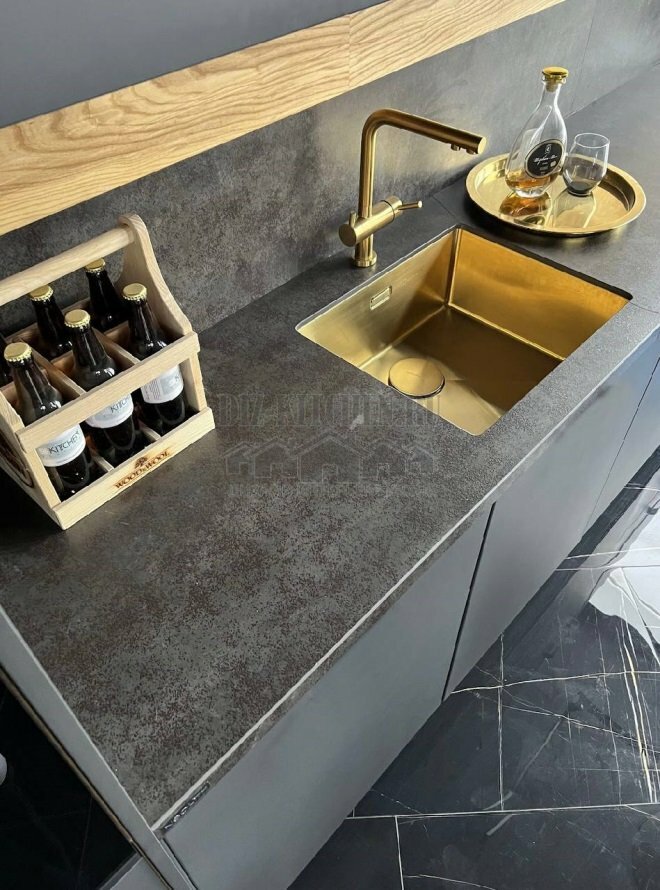 The dark shades of the furniture required a rich complementary color, which became yellow wood. The wood is a necessary accent, against which the gray surfaces have opened up and played in a new way. Thanks to the warm wood, the kitchen feels like home.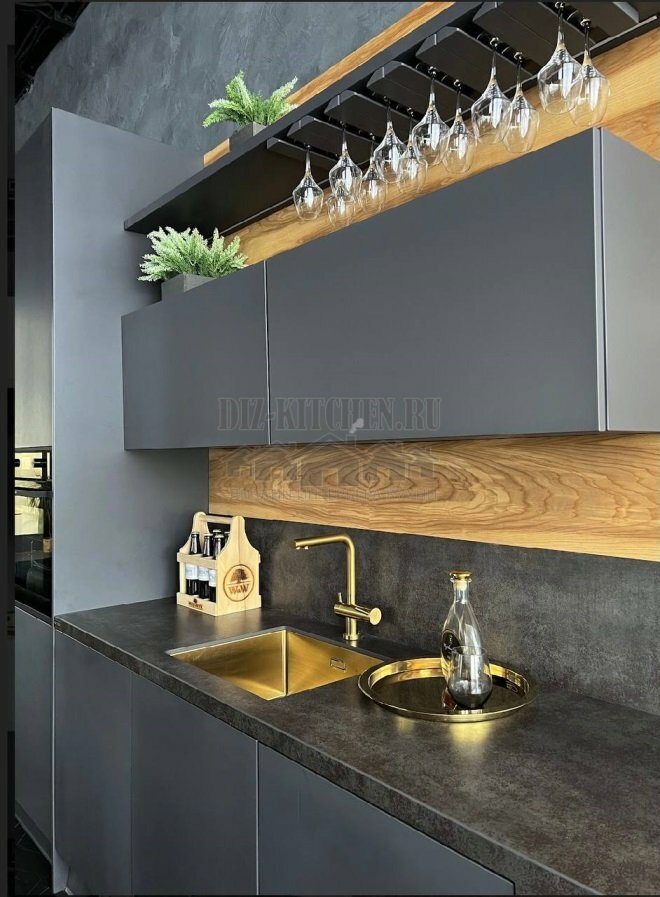 A large wall panel made of wood (lacquered plywood) became an advantageous backdrop that allowed revealing the beauty of matte facades. She is the main element at the top of the room.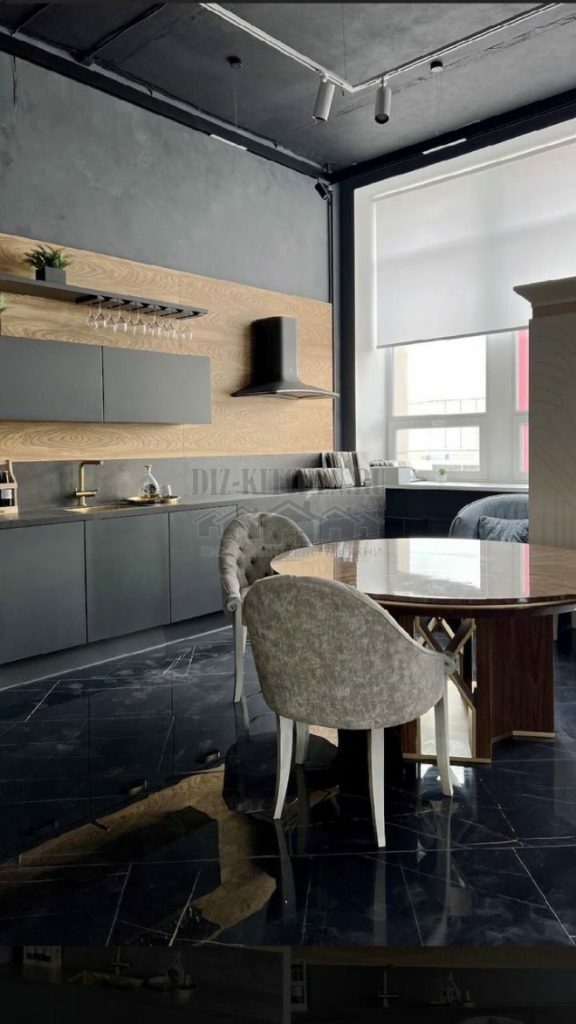 A thin shelf above the upper edge of the facades with holders for glasses and a wooden part above it visually raise the ceiling, make the room more spacious and even larger.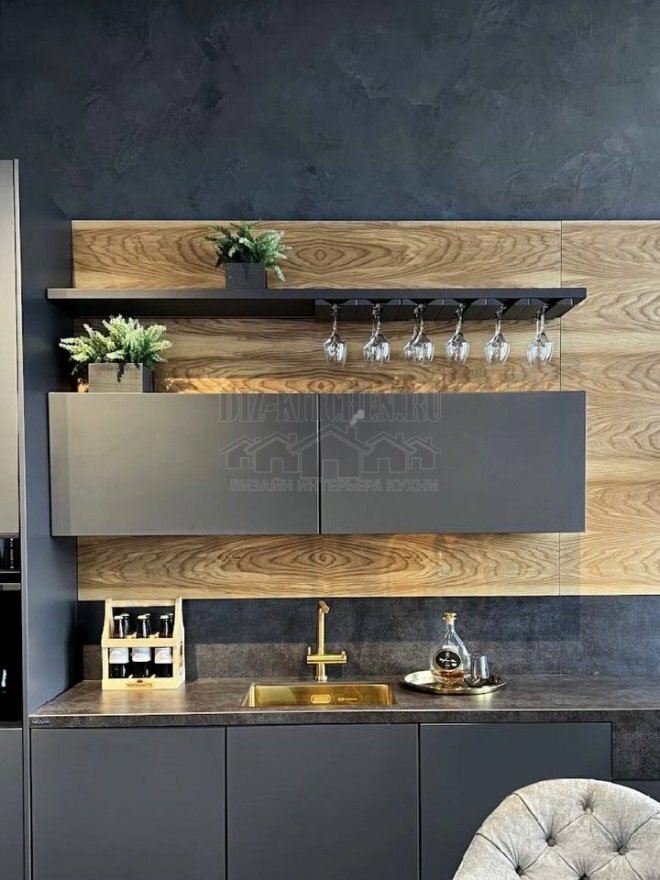 The total length of the furniture row is 5 meters (3 lower modules of 60 cm and 2 of 90 cm). At the entrance there is a cabinet for household appliances and a section for a built-in refrigerator. The edge of the headset ends with a domed hood, which does not seem monumental and cumbersome, it quite organically fit into the overall picture.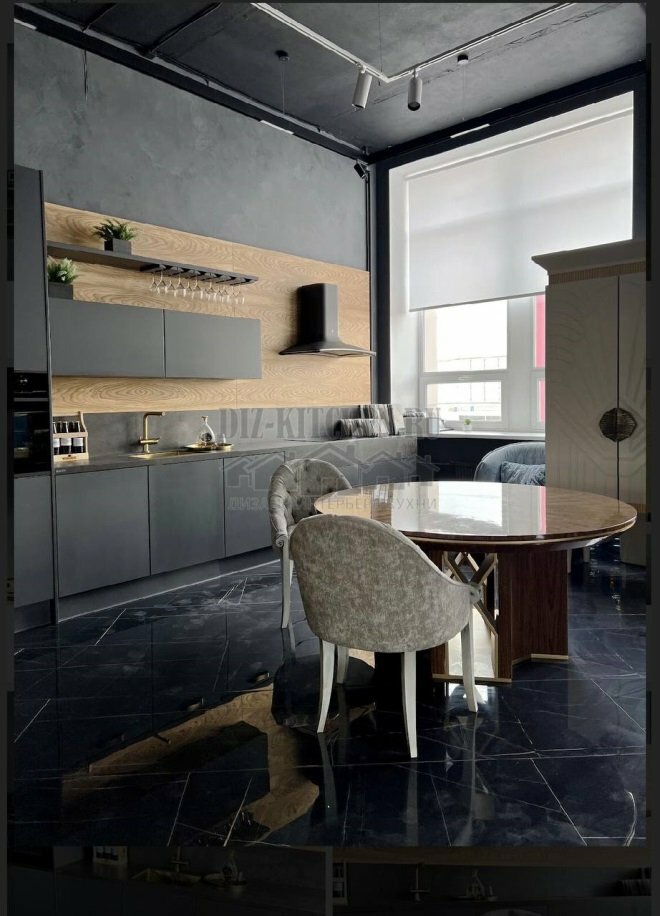 The gray tabletop is made of porcelain stoneware. The golden sink and faucet go well with the wooden facades. There is a dishwasher next to the sink.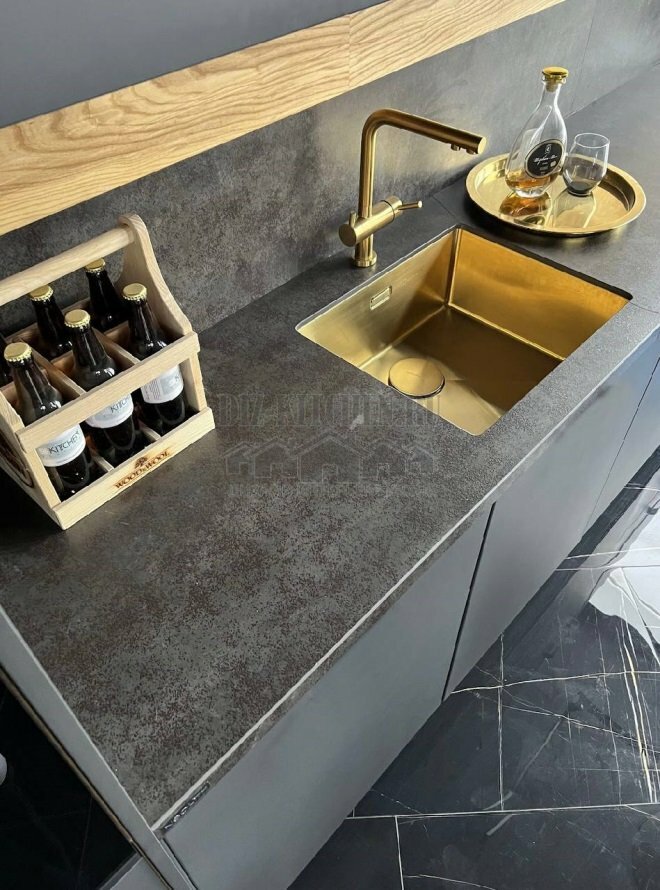 The furniture case is made of chipboard Egger. All Blum fittings (upper cabinets come with gas lift).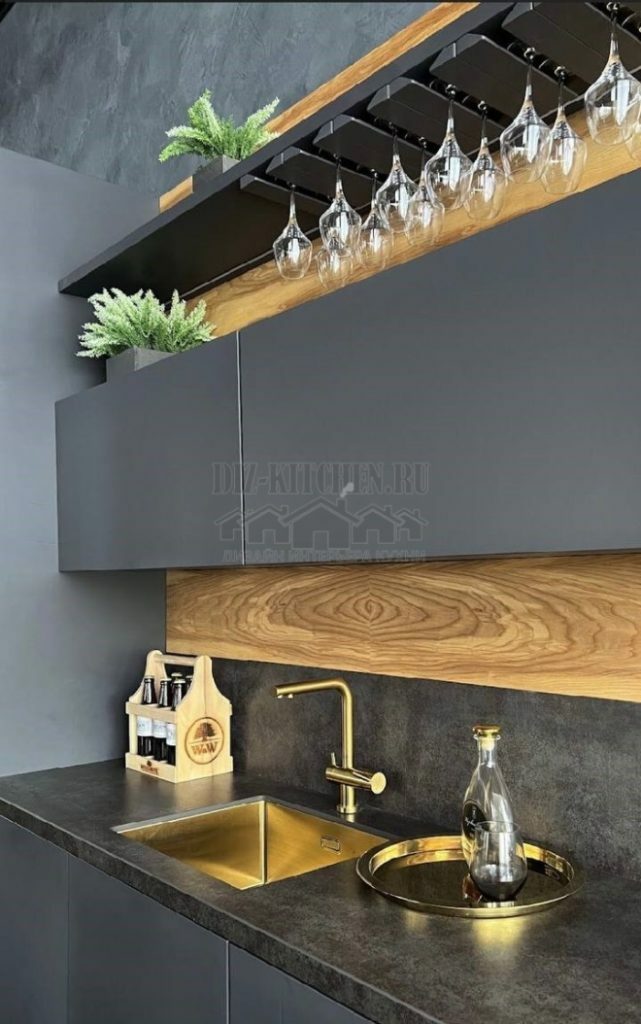 The kitchen looks expensive and elegant. Mood and individuality are expressed in it with the help of clear strokes and accents.
Average score / 5. Number of ratings:
There are no ratings yet. Rate first.