Our cuisine is great! Cozy, calm and comfortable, but at the same time it is incredibly beautiful and luxurious. The five-meter row of furniture looks solemn and impresses with its monumentality, reminiscent of the Baroque style.
Made by company Production and construction holding "CONFESSA GROUP",
confessa.su
G. Novosibirsk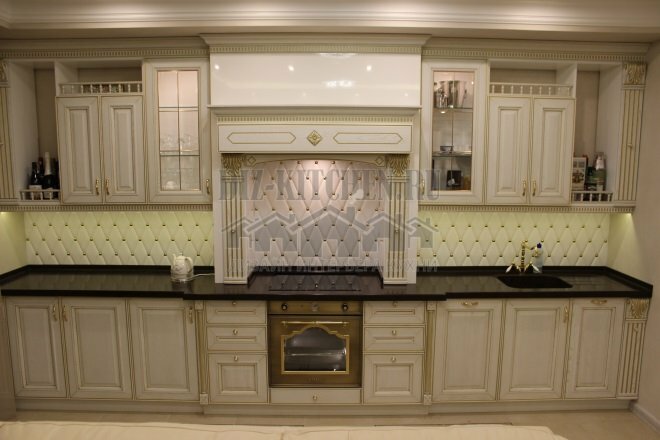 Attention! Earned on our site kitchen constructor. You can get acquainted with it and design the kitchen of your dreams for free! Also may be useful wardrobe designer.
Strict symmetry with the correct geometry, elegant decor, golden lines - a classic that has long been synonymous with beauty and harmony. The color scheme is light, pastel is the most common color in a classic interior. The gold finish well set off the natural wood with enamel. And the white background has become an ideal field for exquisite decor.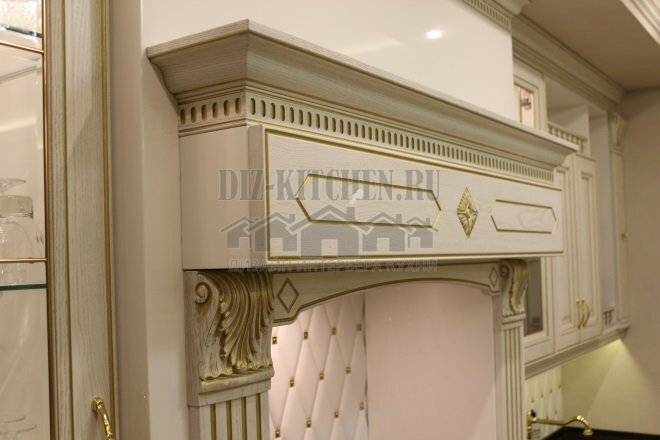 The frame of the furniture is made of laminated chipboard 16 mm thick. The depth of the facades is standard - 60 cm. Facades - solid wood. They come with a panel and milling, with carvings, there are glass inserts that add lightness to the interior.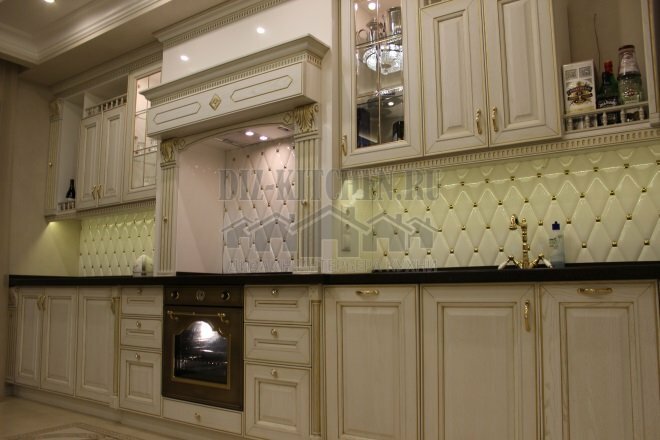 There is enough decor, as it should be in such furniture (floral rosettes on carved pilasters, columns, patterns, handles and buttons with stones). Gold against the background of natural wood is always a win-win option, noble and rich. The composition is thought out clearly, all the accents are in their places.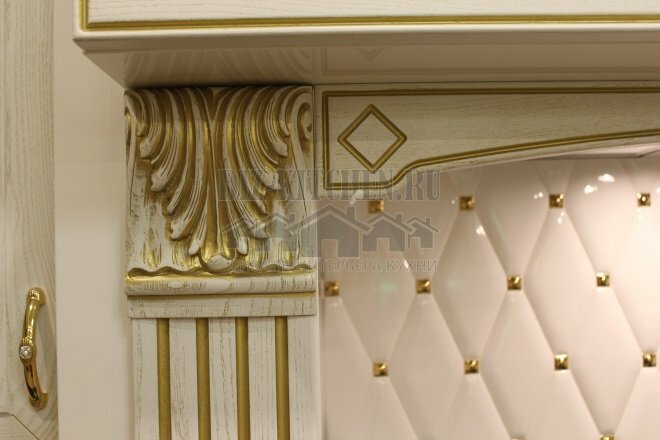 The hood is the main element in the entire headset. It is hidden in a portal that is slightly forward, and smaller sections recede from it, creating an interesting furniture line. The portal is a real exclusive of this kitchen, with it the set looks more presentable and solemn, which should be a real symbol of the hearth.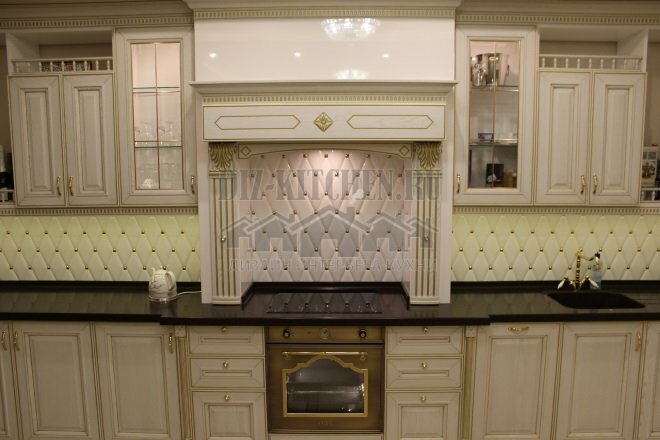 The superstructure above the hob has completely hidden the hood, illuminates the stove well, and retractable cargo shelves are built into the columns. The structure is framed by glass showcases. The carved columns look very elegant against the background of the carriage screed.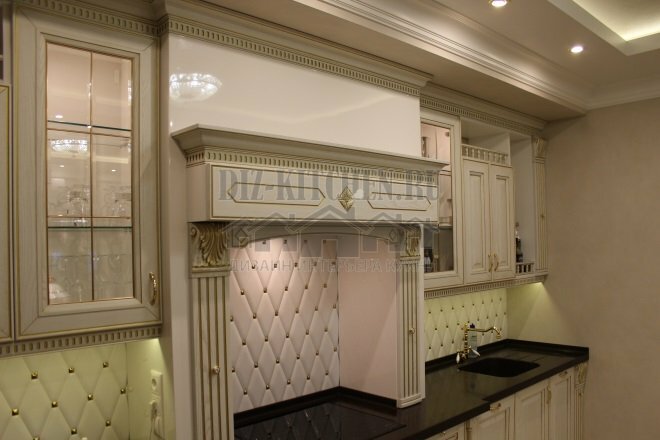 The carriage screed (capitonné) is best associated with luxury. The wall panel is lined with glossy tiles imitating this sophisticated decor. Embossed brilliant pattern in the form of rhombuses against the background of matte facades creates additional volume and depth.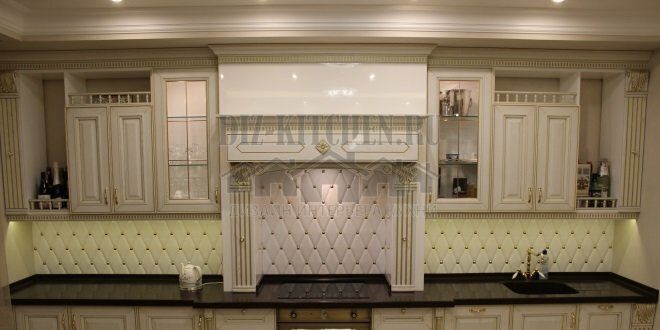 The black tabletop is made of acrylic stone, durable and eco-friendly. It separates the upper and lower facades well, highlighting the beauty of the wood. Natural wood furniture will last a long time, the majestic stone countertop turned out to be a match for it.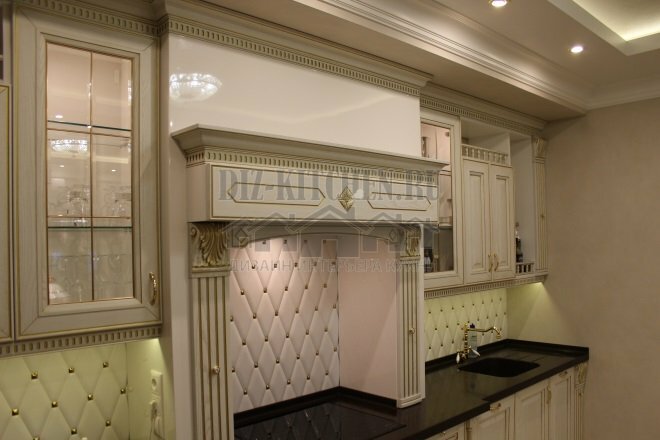 Modern and high-tech Blum fittings fit perfectly into the furniture set.
Average score / 5. Number of ratings:
There are no ratings yet. Rate first.