Blue is a wonderful color. The kitchen looks noble and austere, and the cool color scheme is ideal for a minimalist interior. But at the same time, the furniture does not look dark, despite the fact that the main facades are still blue.
Made by company Factory of kitchens "Optima",
crimea-optima.ru
G. Simferopol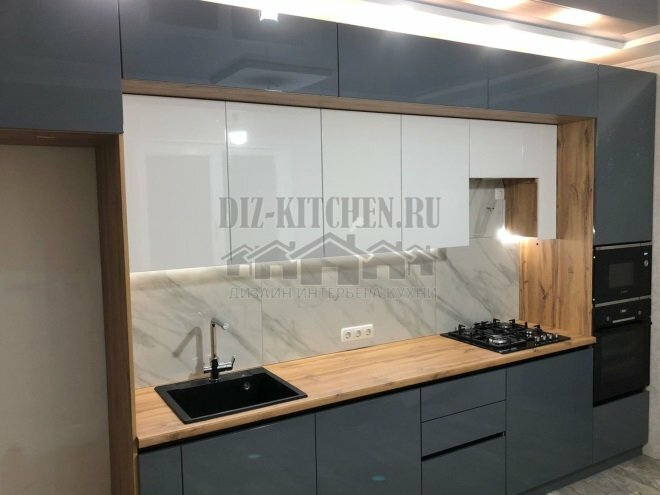 Attention! Earned on our site kitchen constructor. You can get acquainted with it and design the kitchen of your dreams for free! Also may be useful wardrobe designer.
Deep and rich hues combined with neutral white and warm wood create a wonderful result. White turned out to be a universal companion for cold blue. Blue with a hint of gray (brilliant blue) fits well into the modern kitchen, the color is discreet and concise, like the whole environment.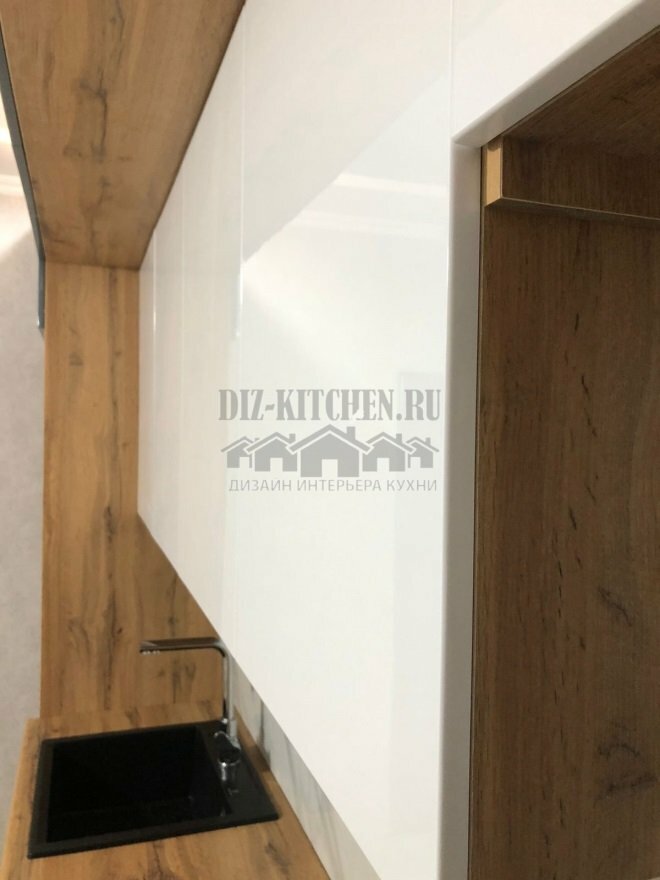 The facades are completely deaf, the top row of different depths. Now this is a fairly common solution, this is how an additional volume is created, enlivening a solid monolith of kitchen modules. Plus, the contrast of colors and the optical features of glossy shades are perceived visually in a completely different way.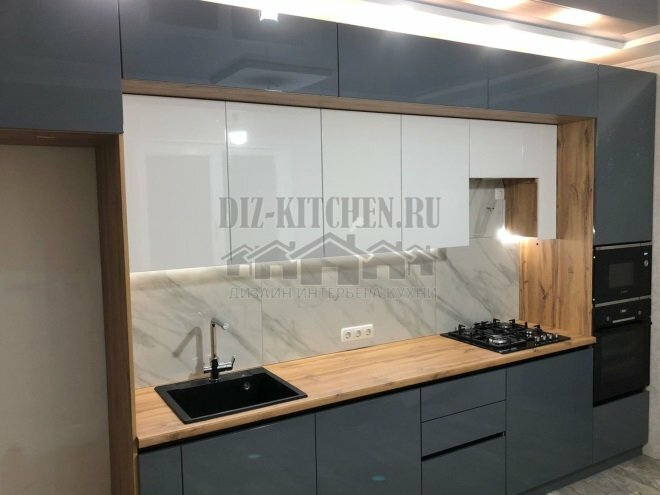 The wall panel with gray marble imitation continued the idea of ​​a light center, complementing the effect of depth and perspective.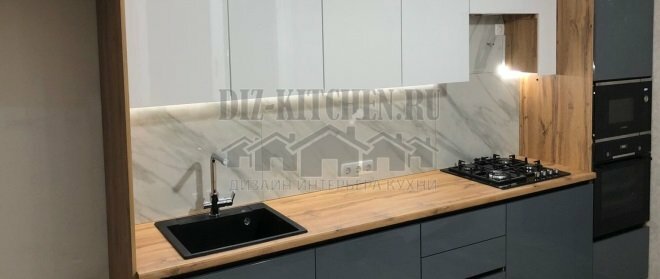 The room area is almost 12 meters (11.67 sq. m). The kitchen is straight, 4000 mm long. The cost of the kitchen with the installation was 231,750 rubles. The body is made of chipboard. Facades - MDF, glossy painted.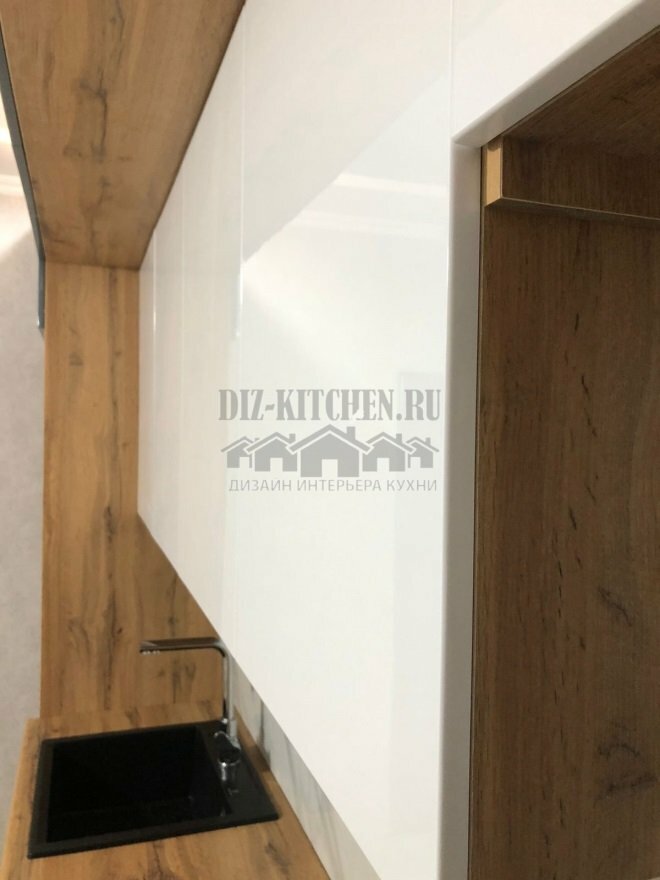 The sides of the drawers in the lower tier and on the furniture itself are made in the color of the wooden tabletop. When using cabinets, the impression of a stylish and harmonious interior is created.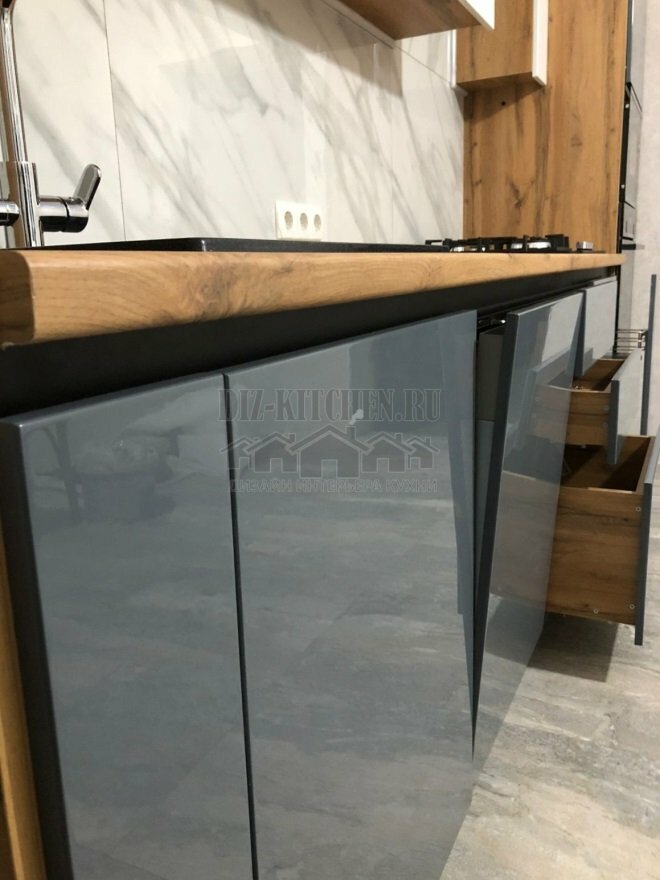 The tabletop is moisture resistant, TM Kedr (Russia). Cold blue and white facades are wonderfully complemented by a wooden tabletop. She made the kitchen more cozy and warm.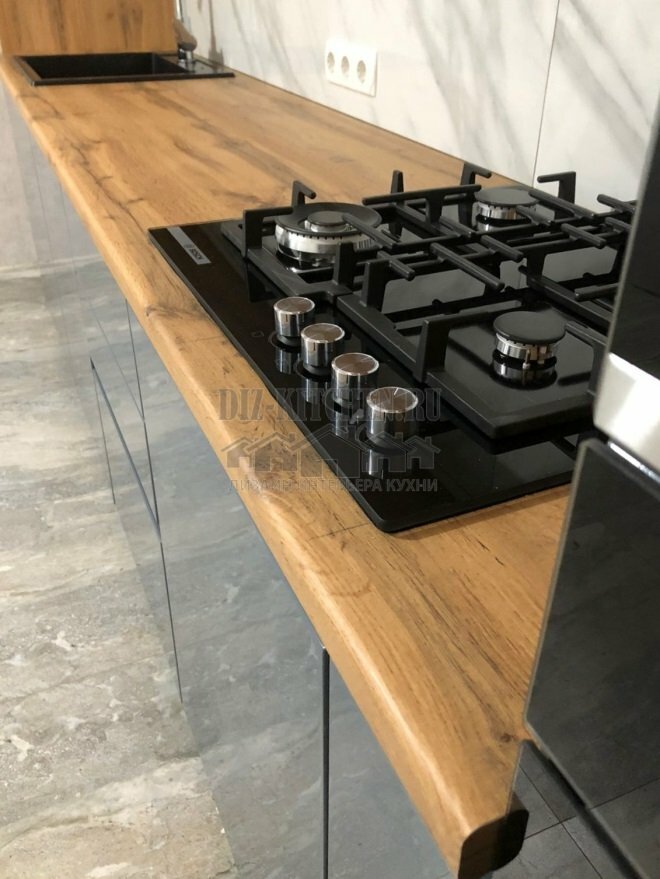 All fittings - GTV (Poland). These are hinges, guides and lifts, which are distinguished by high quality, excellent performance and a wonderful combination of price and quality.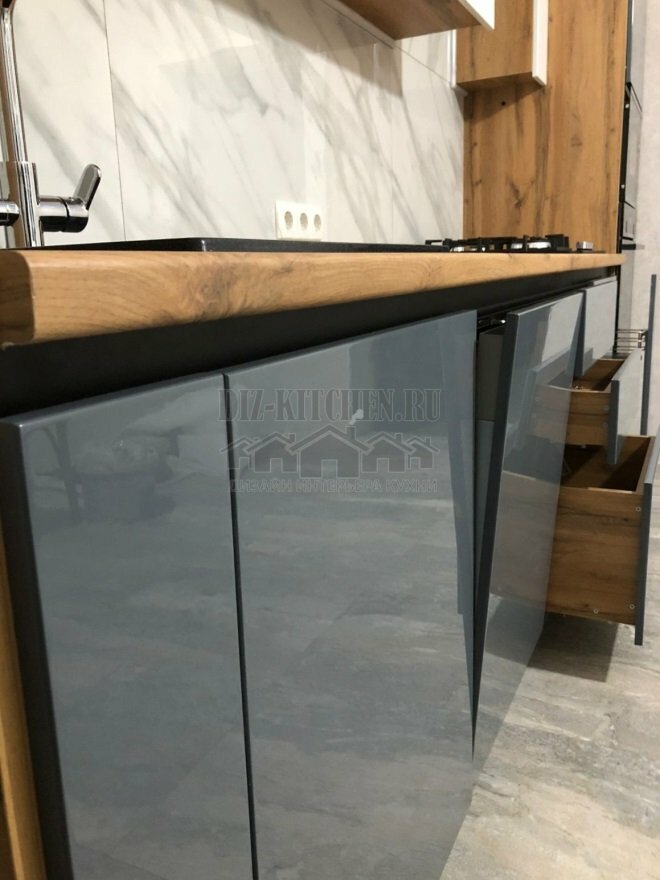 Mortise handles are aluminum profile Schuco (Germany). The handle does not protrude above the plane of the facade, is completely non-traumatic and continues the idea of ​​a solid surface in minimalist furniture.
Average score / 5. Number of ratings:
There are no ratings yet. Rate first.