The underwater camera does not have a special name, but differs in design, body material and flash intensity. Such a device works well at different depths, up to 15 m as a standard. In addition, it provides high-quality shooting even in the absence of light or in muddy water. How to choose the right camera, and which models you should pay attention to, is described in detail in this material.
The content of the article
Main selection criteria

Immersion depth

The presence of a flash

Lens type

autonomy

Image stabilizer

Camera Quality

Top 5 Best Underwater Cameras

Panasonic Lumix DMC-FT5

Fujifilm FinePix XP200

Nikon Coolpix AW120

Olympus Stylus Tough TG-4

Pentax WG-3
Main selection criteria
An underwater camera, unlike a conventional one, should have several features. They are connected both with the reliability of the case and with the characteristics of the camera itself. Therefore, when choosing a protected camera, you need to pay attention to several criteria at once.
Immersion depth
Different models allow you to work at different depths. Each device is equipped with a waterproof case. But designs can vary greatly in reliability - one camera for shooting underwater is able to withstand strong pressure, the other only a little. This parameter is characterized by the depth of immersion. The better the case, the more the device costs.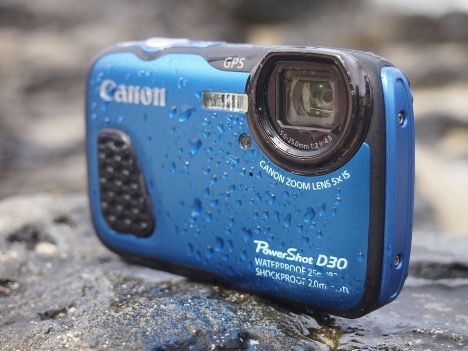 The presence of a flash
An underwater camera, even with very high-quality optics, will not give good pictures if it does not have a bright enough flash. This manifests itself even at a shallow depth of 3 m. It is important to ensure that the device is equipped with a high-quality diode. Otherwise, the pictures will be faded even in clear water.
An underwater camera should have a powerful off-camera flash. It is these devices that allow you to take high-quality pictures - ordinary and panoramic. If you intend to work in remote areas, it is better to buy a built-in flash that runs on a separate battery.
Lens type
A waterproof camera should ideally have an interchangeable lens with attachments or screw-on lenses. Moreover, you can take them off and put them on right during underwater shooting. Lenses should have different focal lengths (the optimal range is 24-29 mm, the limit value is 35 mm), so you can get the highest quality, detailed pictures. The type of lens should also be taken into account - it is better to choose a classic rectangular model.
autonomy
The rating of waterproof cameras, as a rule, is headed by models that have a large autonomy. It directly depends on the battery capacity: the battery should be enough for 150-200 photos on one full charge.
In this case, the duration of the dive should also be taken into account - on average it is 20-30 minutes, less often up to 1 hour. It is by this parameter that you can determine the name of the camera that shoots underwater. The duration of the operation of conventional devices is much longer.
Image stabilizer
If you choose a quality camera that shoots underwater, you should consider only models with an image stabilizer. This is a very important detail that allows you to get pictures of perfect clarity. Since the focal length is constantly changing, in the absence of a stabilizer, the camera will give blurry images underwater. And even high-quality optics in this regard will not save.
Camera Quality
Last on the list, but not the least important criterion is the quality of the camera. It is evaluated in different indicators, the most significant role is played by resolution, i.e. number of megapixels. It is clear that the more of them, the better - a diving camera will take good pictures only with a camera from 12 megapixels.
Special attention should be paid to the presence of optical zoom - preferably 4x. It is worth considering that a water camera can also be used for underwater photography. The standard video quality is 1920*1080 pix.
Top 5 Best Underwater Cameras
After considering the key characteristics, you can familiarize yourself with specific models. If we consider the best cameras for underwater shooting in terms of price and quality, we can make such a rating.
Panasonic Lumix DMC-FT5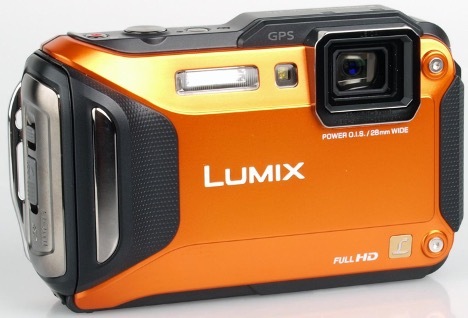 This is an underwater vehicle that operates at a depth of up to 13 m. The body of a conspicuous orange color will help not to lose the device. The assembly is very reliable, with 5 degrees of protection. If we talk about the name of the camera for shooting underwater, this model can be attributed not to cameras, but to cameras. It allows you to take pictures and videos, the main characteristics are as follows:
camera quality 16 MP;
optical zoom 4.6x;
video quality 1920*1080 pixels;
weight 188 g.
Fujifilm FinePix XP200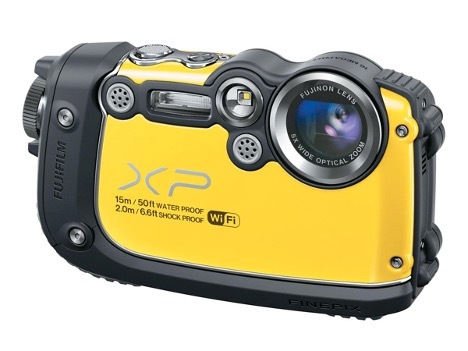 It is a rugged device with a plastic water-resistant housing. This model is inexpensive and resembles a disposable underwater camera. But unlike him, FinePix XP200 is designed for permanent use, because its body is equipped with rubber inserts. They ensure the tightness of the case with immersion to a depth of 15 m.
Thanks to this, a waterproof camera is suitable for underwater photography, as well as for obtaining high-quality video. The model has the following specifications:
camera resolution 16.4 million;
focus range from 28 to 140 mm;
weight 212 g;
optical zoom 5x;
video quality 1920*1080 pix.
Nikon Coolpix AW120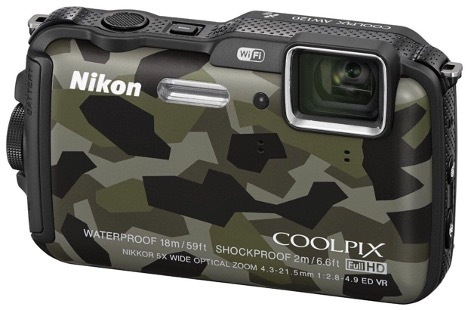 Among the different models, one should also mention the representative of the famous Nikon brand. It has a high degree of protection against water and dust. The body has a special knurled surface that provides excellent friction. But even if you drop the device from a height of 2 m, the structure will not suffer.
Nikon for underwater shooting is characterized by the following parameters:
camera quality 16 MP;
optical zoom 5x;
focus range from 24 to 120 mm;
video quality 1920*1080 pixels;
duration of work up to 48 hours;
weight 215 g.
Olympus Stylus Tough TG-4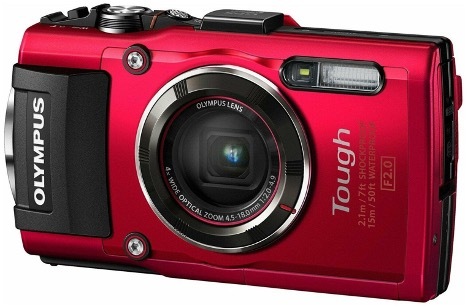 Another quality camera for shooting in the water. Appreciated by amateurs and professionals for very detailed pictures. The case is durable, not afraid of bumps and falls from a height of human growth. Allows you to shoot at a depth of up to 15 m.
Main parameters:
resolution 16 million;
weight 247 g;
optical zoom 4x;
video quality 1920*1080 pix.
focus range from 25 to 100 mm.
Pentax WG-3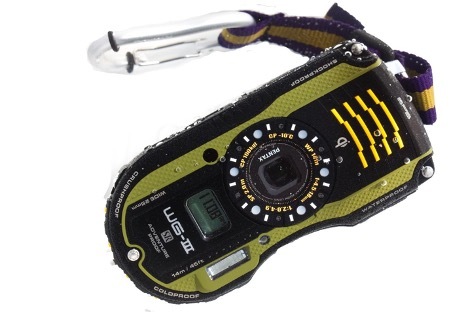 Compact device in a thick and at the same time soft plastic case. It can be used for diving up to 14 m. The flash is powered by 6 LEDs, so even in cloudy weather, the quality of the pictures will be at its best. The main technical characteristics are:
camera 16 MP;
weight 209 g;
focus range from 10 to 100 mm;
optical zoom 4x;
video quality 1920*1080 pix.
Choosing the right camera is not that difficult. All hobbyist models have a rugged, waterproof housing that can withstand pressure that depth of 12-15 m. Before buying, it is recommended to study not only the technical parameters, but also customer reviews. It is better to consider branded devices with the best value for money.