White-wood interiors are loved by customers for many reasons. This is very practical, because the main work area is made in a non-marking light brown tone. The color contrast always looks spectacular and environmentally friendly.
Made in the company  Delta Furniture,
bigmebel-cherepovec.ru
G. Cherepovets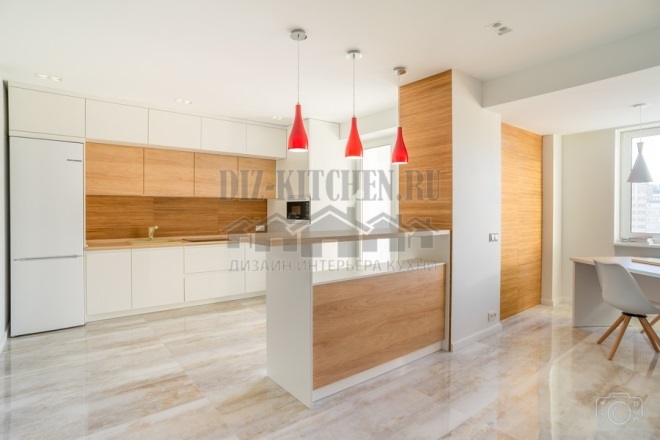 Attention! Earned on our website kitchen designer. You can get acquainted with it and design your dream kitchen for free! May also come in handy wardrobes designer.
The only thing is that the two-tone minimalistic interior, in which there are not even handles as decor, is quite difficult to make catchy. But I'm sure that in our case it happened due to the contrast of textures - enamel and wood panels. There are more light surfaces in the room than wood, and this was the intention. The room with a large panoramic window to the floor is filled with light and spaciousness. There is a lot of air in it.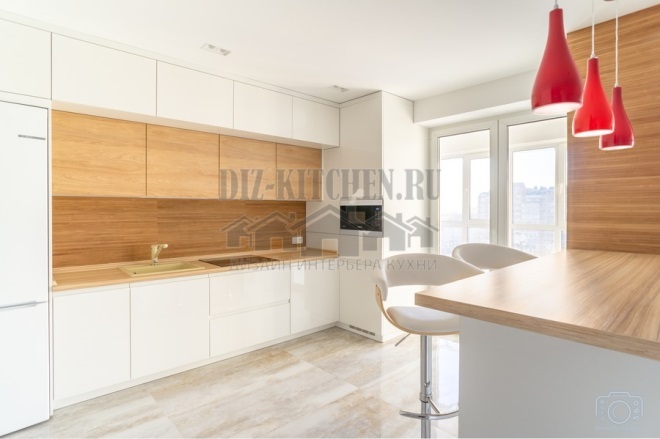 Red lamps above the bar have become a point accent that does not violate the overall picture. The overall dimensions of the sections are 3000 x 1200 cm, they are freely placed in a room with an area of ​​35 sq. m. The furniture is a basic straight set with a wooden center and a bar-peninsula (90 cm long) with additional drawers.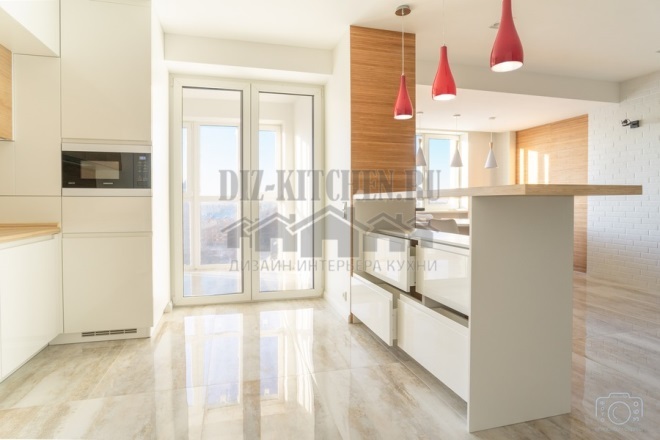 The cabinets of the main headset do not reach the wall itself. They rest against the full height pencil case, set perpendicular to the main furniture row. Thus, we have all household appliances within the working triangle, there is an air bar counter and there was no need to install another cabinet for appliances.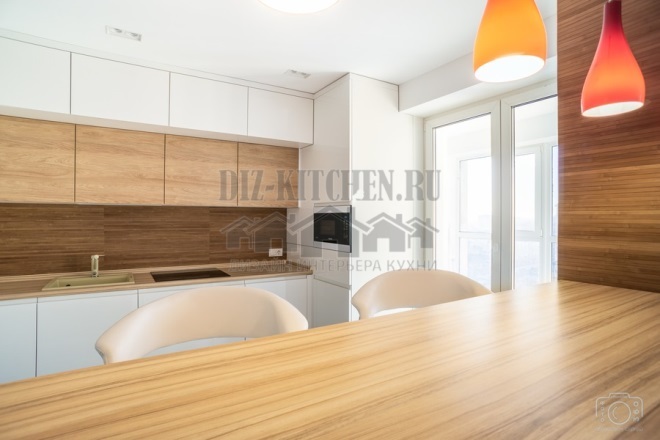 The side wall of the pencil case is very functional and is fully involved in all kitchen processes. The side access to the oven turned out to be much more convenient than usual, and the gas boiler was hidden very well.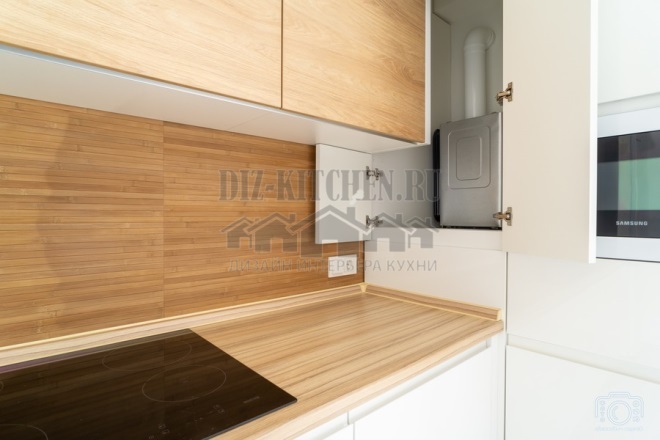 Chipboard body, MDF facades with enamel and veneer. Wall panel and table top made of laminated chipboard, plastic on top. It is made of small wooden planks. But from a distance, its color completely merges with the countertop and upper facades.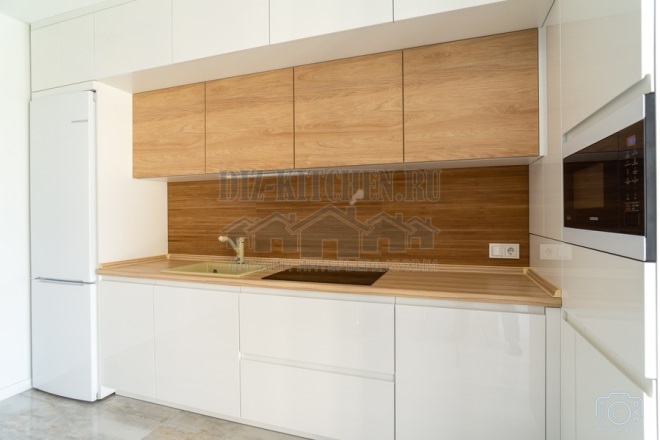 The light brown ceramic faucet and sink are completely identical to the color of the countertop.
Drawers from the Hettich brand with a door closer. Above - doors with lifts, below - swing doors with door closers. A metabox is installed under the oven.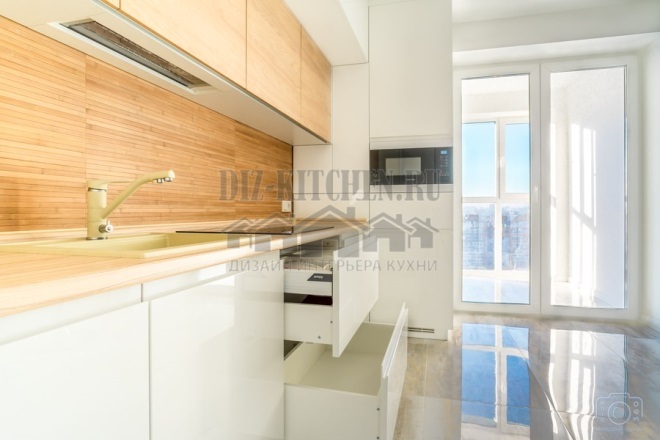 In our beautiful and calm kitchen, we have managed to achieve a compromise in the balance of colors. Although white and more, he created a harmonious and noble duet with wood.